Bill Frakes was a gentleman from Argentina who brought sheep out to his claim at the old Camp Cady along the Mojave River. As soon as he got there, it seemed he had sheep problems. They kept dying. They kept dying because the sheep had coyote problems. The coyotes had issues because they always seemed hungry, and the sheep were so tasty.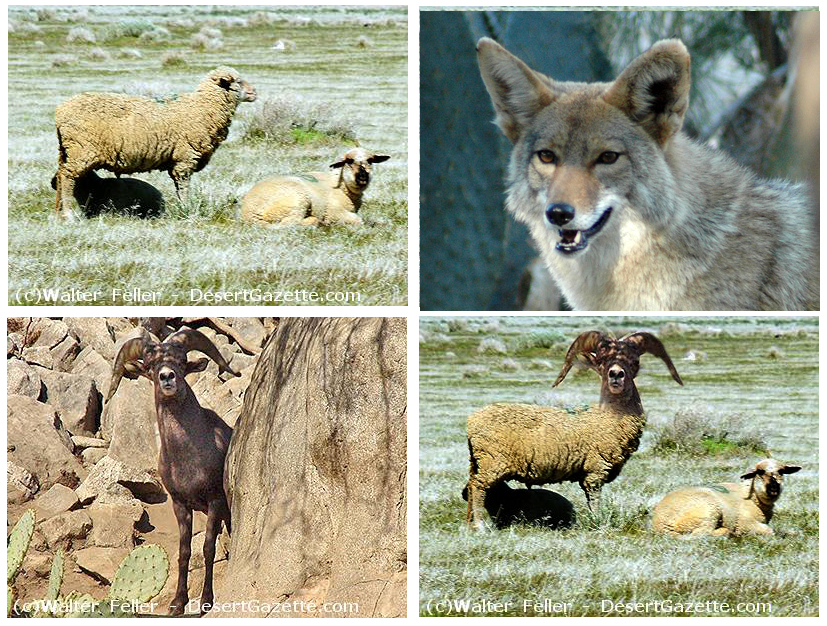 Bill Frakes noticed the coyotes rarely messed with the local bighorn sheep. The bighorn would kick the hell out of the coyotes and cause them more coyote problems than the meal was worth–like broken bones, punctured lungs, and death and stuff…
Bill Frakes had an idea on how to solve everyone's problems–to interbreed the bighorn with the domestic sheep. He would make coyote killers, and Bill Frakes would be on Easy Street raising flocks and flocks of bad-ass sheep.
The details of what happened next are left in the gray fog of best-forgotten history, but there were rumors that several unfortunate and disturbing creatures were tied to a shed, and at night strange animal-like crying and sobbing could be heard.
Bill Frakes' plan failed miserably with a possible exception; up there in the hills, a hybrid ram is said to have escaped; too ugly to die, too ugly to let itself be seen, the King Mutant Ram's wailing and moaning can be heard to these very modern times in the mysterious night winds of the Afton Canyon highlands . . .
The End
Fiction inspired by a true event as described in "Daggett, Life in a Mojave Frontier Town," by Dix Van Dyke – Edited by Peter Wild.