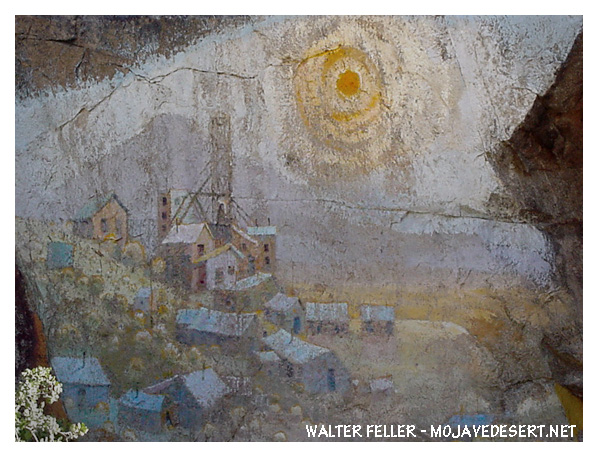 Chloride is a historic mining town located in northwest Arizona. It is situated in the Cerbat Mountains, approximately 20 miles north of Kingman. Chloride was founded in the 1860s following the discovery of silver in the area, and at its peak, it had a significant population due to mining activities.
Today, Chloride is a small and charming town with a population that has diminished compared to its mining heyday. It has retained some of its historic buildings and has become a destination for those interested in exploring the remnants of the Old West.
One notable feature of Chloride is the outdoor murals that adorn the town's buildings. These murals, often created by local artists, depict scenes from the town's history and contribute to its unique atmosphere. Artists like Roy Purcell have created Chloride murals, capturing the Old West's spirit and the town's mining heritage.
Visiting Chloride in person provides a firsthand experience of its historical charm and artistic expression.