Transportation
Roads, Trails, Highways, other ...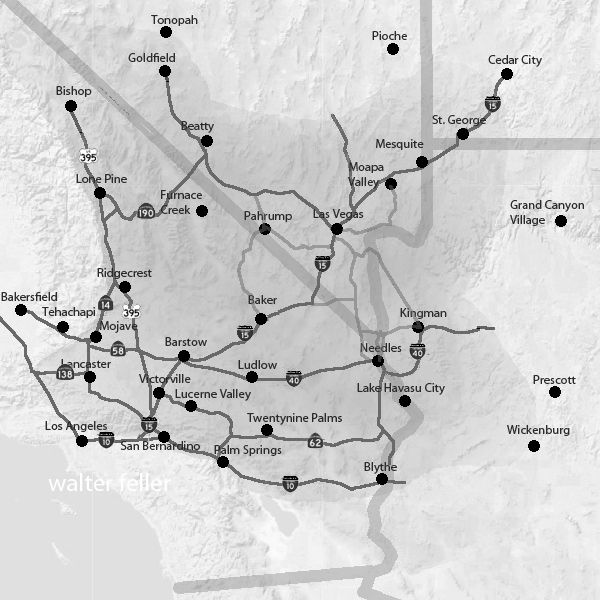 General area road map. Not all roads shown.

Our modern freeways and highways evolved from our desert dirt roads and those roads from wagon trails and those wagon trails from the mule caravan routes that connected ancient Indian footpaths that went from spring to spring across the Mojave. The springs, located a day apart to a man walking, are best explained rather than by the complex individual geology, but by legends, one of which is a Piute giant carrying ollas full to the brim with water. With every footstep the giant would spill water that would splash into the depression left by his feet and become the spring where not only man could drink, but where food would grow near and game be plentiful. (Ed.)

The Ocean Woman rose from the seas creating the the mountains, valleys and plains. Brother Wolf traveled from north to south and back to north. Brother Coyote explored back and forth from east to west.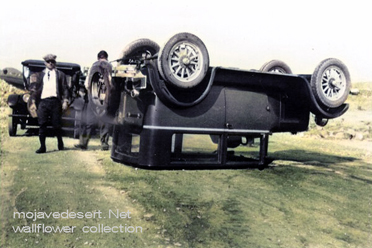 Featuring Route 66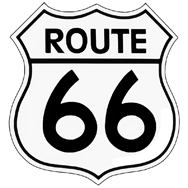 It doesn't represent America, it is America!
Major Freeways & Highways
Historic Roads & Trails
Railroads
Stagecoach Lines
Steamboats
Freight Wagons & Roads
SUV Route Guides
---
---
& Pacific Crest Trail