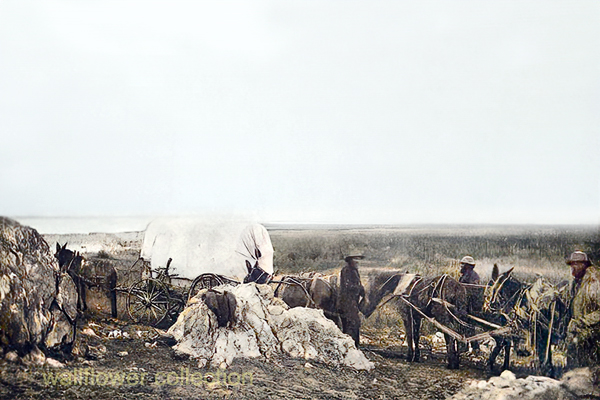 The Mojave Road, also known as the Old Mojave Road or the Mojave Trail, is a historic trade route and wagon road that traverses the Mojave Desert in the southwestern United States. Native American tribes originally used it for trade, and it later became an important transportation route for European settlers and traders during the 19th century.
Here are some key points about the Mojave Road:
Location: The Mojave Road runs through the Mojave Desert, primarily in what is now California and Nevada. It stretches from the Colorado River in the east to the San Bernardino Mountains in the west, covering approximately 140 miles (225 kilometers).
History: The road has a long history, with Native American tribes using it for centuries for trade and travel. In the 19th century, it became an essential route for early explorers, settlers, and traders moving through the desert.
Water Sources: One of the challenges of traveling the Mojave Road was the scarcity of water sources. Travelers had to rely on natural springs and wells, many of which were marked along the route to aid navigation.
Military Use: During the 19th century, the U.S. Army used the Mojave Road as a military supply route and for communication between the southern California coast and the interior of the Southwest. The road played a role in the U.S. government's efforts to control the region.
Historic Sites: Along the Mojave Road, there are several historic sites and landmarks, including the Mojave National Preserve, the Mojave River, the Kelso Depot, and the Fort Piute ruins.
Recreation: Today, the Mojave Road is a popular route for off-road enthusiasts, hikers, and history buffs. Travelers can explore the historic route and experience the natural beauty of the Mojave Desert.
Preservation: Efforts have been made to preserve and maintain the Mojave Road as a historic and recreational route. The Mojave Road Guide, written by historian Dennis G. Casebier, is a valuable resource for those interested in traveling the road.
Please note that road conditions and accessibility may vary, so if you plan to explore the Mojave Road, it's essential to do thorough research and be well-prepared for the journey. Always check for current information and obtain any necessary permits if required.