Historic Roads & Trails - Mojave National Preserve
Mojave Road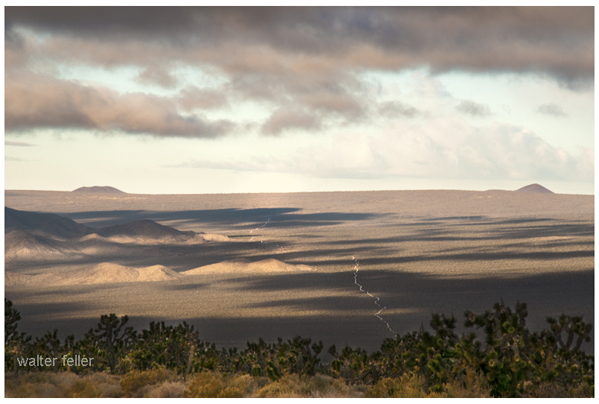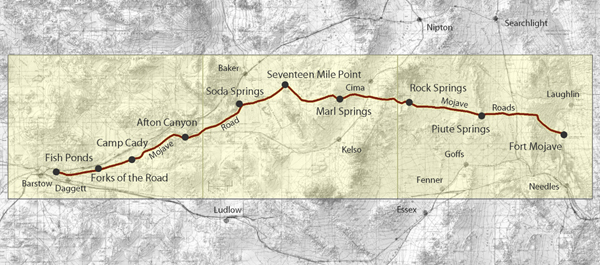 Long ago Mojave Indians used a network of pathways to cross the Mojave Desert to reach the Pacific coast from their homes along the Colorado River.

Skirting mountains and other natural barriers, the Mojave Road follows these trails, the most natural travel corridor through the desert. It runs east-west from the Colorado River to Camp Cady, near Barstow, roughly bisecting the Mojave National Preserve.

Desert Indians such as the Paiute, Mohave and Chemehuevi used the corridor for travel and trade. Indians guided Spanish explorers along the trail in the 1770s. In 1776, the Spanish missionary Francisco Garces became the first non-indian to trek these trans-desert routes. In 1826 Jedediah Smith trod these trails to become the first white man to reach the California coast overland from mid-America.

With increasing westward exploration and settlement in the 19th century, the route became a military wagon road in 1859 when Fort Mojave on the Colorado River was established. The U.S. Army improved the road in the late 1860s and established outposts for the safety of supply wagons, mail, and travelers. Fort Paiute, built to protect Paiute Spring, dates from this time.

This travel route remained a major link between Los Angeles and points east. Not everyone passed though; some found ways to make a living from the desert's natural resources. The coming of the railroad in the 1880s made mining and ranching profitable for a time--and immediately replaced the Mojave Road as the preferred method of traveling through the desert.

The trail is still visible, especially where it intersects with modern roads, and is popular with hikers and four-wheel-drive enthusiasts.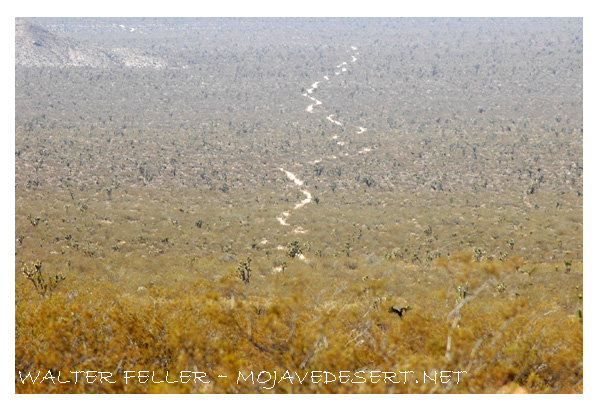 Mojave Road looking west from near Cima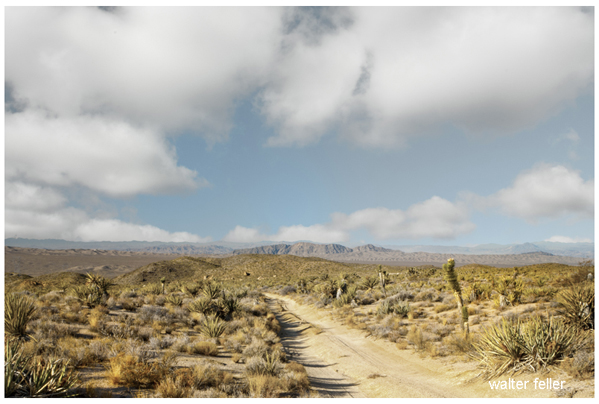 Mojave Road west of Marl Spring
East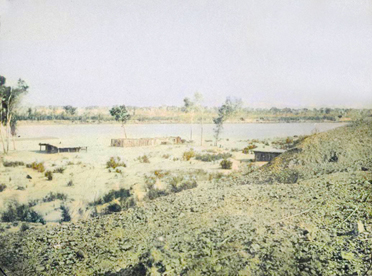 Central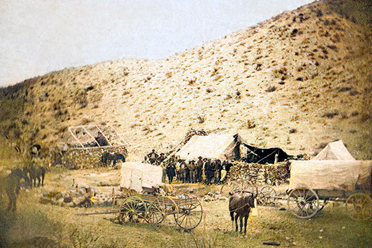 West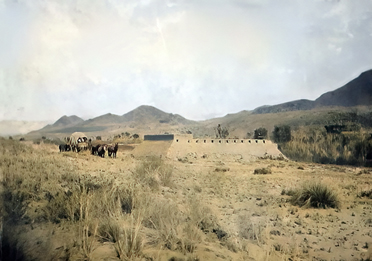 History of Eastern Mojave & the Mojave Road
Rudolph D'Heureuse Mojave Road in 1863
Across America - Prescott to Los Angeles
Indian Trail