This article was written circa 1904
The cultivation of alfalfa has become an important industry in this
state and throughout the West. As San Bernardino County can claim the
first successful culture of this plant in the United States, a brief outline of
its history may not be out of place.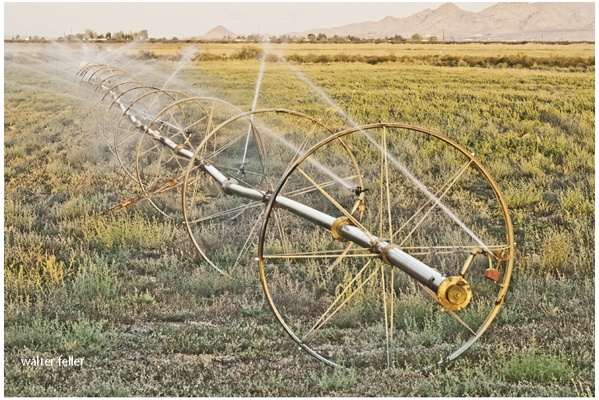 Alfalfa is the oldest grass known, having been introduced into Greece
from Media, 500 years before Christ. The Romans, finding its qualities good, cultivated it extensively and carried it into France when Caesar reduced Gaul. It has always been extensively cultivated in Europe under the name of lucerne, supposed to be derived from the province of Lucerne in Switzerland. The name alfalfa was given to the plant in Chili, where it grows spontaneously in the Andes as well as on the pampas of that country and of the Argentine Republic.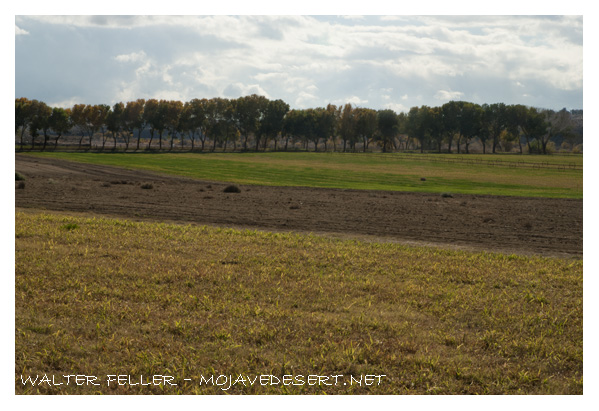 It was introduced into the United States as early as 1835—and probably
earlier—and attempts at cultivation in New York and other Eastern states
were unsuccessful.
In the United States Agricultural Report for 1872, Mr. N. Wyckoff, of
Yolo, Napa County, Cal, reports: "In the winter of 1854. I sowed four acres
with alfalfa, or lucerne, as it was then called, seed brought from Chili. As
far as I know, it was a part of the first parcel of seed brought into this
country. My sowing proved so foul with weeds that I plowed it up and
did not re-sow until 1864." The United States Agricultural Report of
1878, a considerable production of alfalfa is reported from some of the
northern counties of the state.
In the winter of 1852-3, a party of Mormons arrived in San Bernardino from Australia. At least one of the party, Mr. John Metcalf, brought with him some alfalfa seed. This was sown on his place, now the Metcalf place on Mount Vernon Avenue, near First street. It was irrigated from Lytle Creek and did well, and the plant was soon cultivated by others. The seed was at first sold for $1.00 per pound and was distributed from San Bernardino to other points in Southern California. The early supply of seeds for Los Angeles was obtained from San Bernardino and the seed was taken from here to Salt Lake thus the alfalfa industry, one of the most important in Utah, was started. The alfalfa crop is now one of the most important of the county and San Bernardino County had, in 1900, more than six thousand acres seeded to this plant.
INGERSOLL'S CENTURY ANNALS OF
San Bernardino County
1769 to 1904 (201)