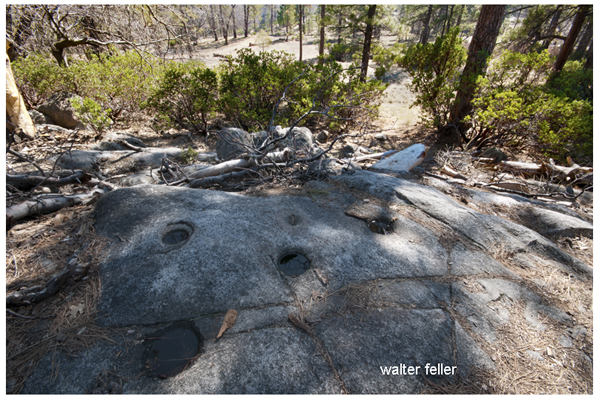 The Serrano are a Native American people who historically resided in the San Bernardino Mountains and the surrounding areas of Southern California, including the Mojave Desert. They are part of the larger Serrano branch of the Uto-Aztecan language family. (also see Vanyume)
Here are some key points about the Serrano Indians:
Language: The Serrano people traditionally spoke the Serrano language, a member of the Takic subgroup of the Uto-Aztecan language family. Like many Native American languages, the Serrano language is endangered, and there are limited fluent speakers today.
Lifestyle and Subsistence: The Serrano were traditionally hunter-gatherers, relying on the region's rich natural resources. They hunted game, gathered plants, and engaged in fishing. Acorns were a significant food source, and the Serrano developed various methods for processing and preparing acorns for consumption.
Houses and Shelters: The Serrano traditionally lived in dome-shaped structures known as kish, which were constructed from a framework of willow branches covered with brush and reeds. These structures were well-suited to the climate of the region.
Cultural Practices: The Serrano had a rich cultural and spiritual life, with ceremonies, rituals, and traditions that were closely tied to their environment. They believed in a variety of supernatural beings and spirits.
Contact with Europeans: European contact with the Serrano people began with the arrival of Spanish explorers and missionaries in the late 18th century. Like many Native American groups, the Serrano experienced significant disruptions to their way of life due to the introduction of new diseases, cultural changes, and the influence of European settlers.
Reservation: In the mid-19th century, as Euro-American settlers expanded into Southern California, the Serrano people faced displacement from their traditional lands. In the 20th century, some members of the Serrano Nation settled on the San Manuel Indian Reservation near Highland, California.
Contemporary Issues: Today, the Serrano people, like many Native American communities, face challenges related to economic development, healthcare, education, and cultural preservation. Efforts have been made to revitalize cultural practices and traditions.
It's important to note that the history and experiences of Native American tribes are diverse, and individual tribes have unique cultures, histories, and contemporary challenges.