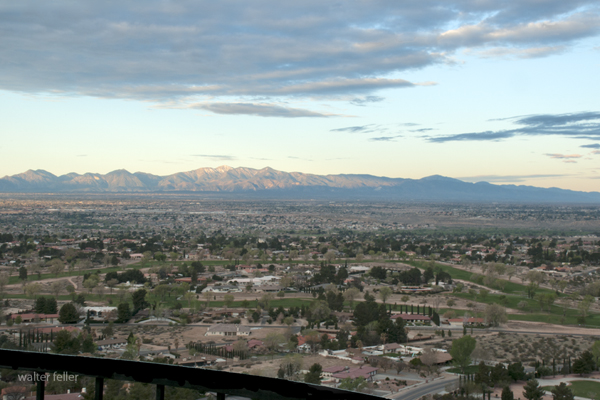 Introduction:
The Victor Valley, once known for its vibrant character and idyllic charm, has witnessed a gradual decline in its unique essence over the years. Let us examine the factors contributing to the waning character of the Victor Valley and reflect upon the changes that have shaped its present state.
The Historical Significance:
The Victor Valley has a rich history, deeply rooted in the California Gold Rush and the railroad system development. These historical events played a pivotal role in shaping the valley's character, attracting settlers, prospectors, and entrepreneurs seeking opportunities. The region blossomed with small communities, bustling industries, and a strong sense of community.
Urbanization and Economic Shifts:
Over time, the Victor Valley has undergone significant urbanization and economic shifts, which have profoundly impacted its character. With the expansion of cities and towns, vast open spaces have been replaced by commercial developments and residential neighborhoods. This rapid growth has led to a loss of natural beauty and a decline in historical landmark preservation.
Furthermore, economic changes have influenced the character of the Victor Valley. The decline of traditional industries, such as agriculture and mining, has resulted in a shift towards a service-based economy. While this has brought economic stability and employment opportunities, it has also contributed to a loss of the valley's unique identity as small businesses struggle to compete with larger corporate chains.
Cultural Shifts and Loss of Community Spirit:
Another significant factor contributing to the waning character of the Victor Valley is the cultural shifts experienced by its residents. As the valley has become more diverse, the sense of community and shared values that once defined its character has diminished. People are now more connected virtually than physically, and the traditional community spirit has given way to individualism and isolation.
The Impact of Modernization:
The advent of modern technology and social media has further eroded the character of the Victor Valley. The constant connectivity and virtual interactions have replaced face-to-face communication, making it harder for residents to connect and engage with each other. The valley's unique charm, once fostered by personal connections and local events, now struggles to compete with the allure of the digital age.
Preserving the Victor Valley's Character:
Despite Victor Valley's challenges, there is hope for preserving its character. Community-driven initiatives, historical preservation efforts, and a renewed focus on local businesses can help restore the valley's identity. By embracing sustainable development practices and promoting cultural events celebrating the valley's heritage, residents and local authorities can work together to attempt to revive the character that once defined the Victor Valley.
Conclusion:
The waning character of Victor Valley reminds us of the ever-changing nature of our society. The forces of urbanization, economic shifts, cultural changes, and technological advancements have left an indelible mark on the valley's identity.