Mike, the pet jackrabbit, is missing!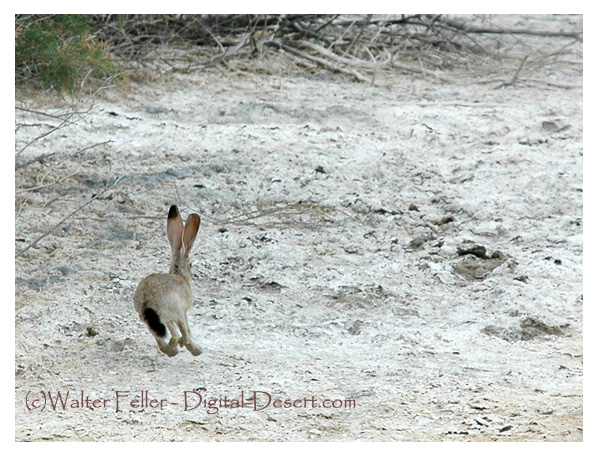 This is a photo of Mike bolting out of the brush after some rustling around in there and getting part of his ear bitten off and eaten or something. Mike was last seen near Salt Springs hopping across the desert in the epitome of fear and the adrenaline rush of flight.
Mike, was the family's favorite lagomorph. They would see him during their desert travels all over the place hopping out of a bush or across their path when they least expected.
After a fruitless 3 minute search for Mike, the family left to check-in at their hotel.
"Coming out of the parking area there was a clunk noise like we hit something," one of the children stated.
"Mom started to say something, but dad said for her to shut up," the kid continued.
—
There is no reward. Only closure for the kids.