These maps are based on a USGS 1901 base map and overlay onto a current street map. This series was developed to show how the dependence on potable water for man or beast shaped the transportation network in the late 19th Century.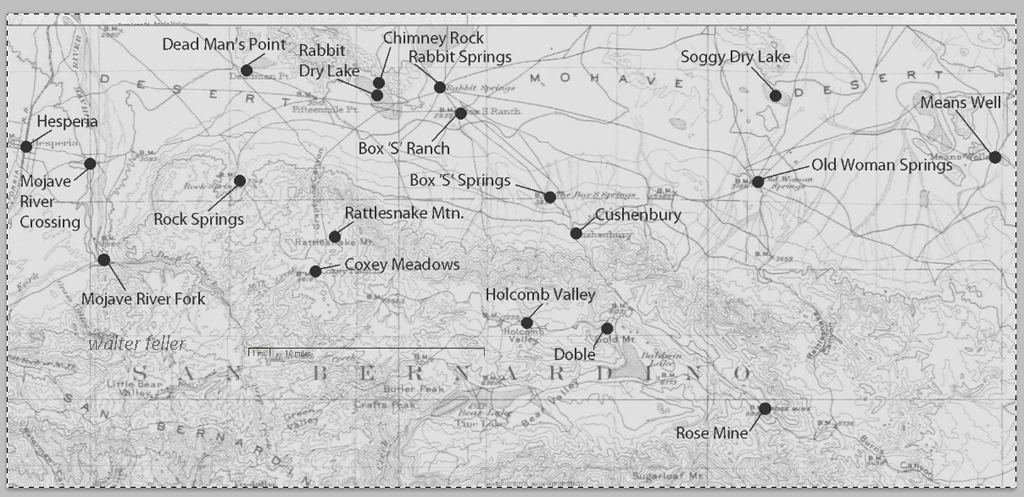 This map identifies various geographic locations, general features, and roads throughout the Lucerne & Johnson valleys as it was in 1901.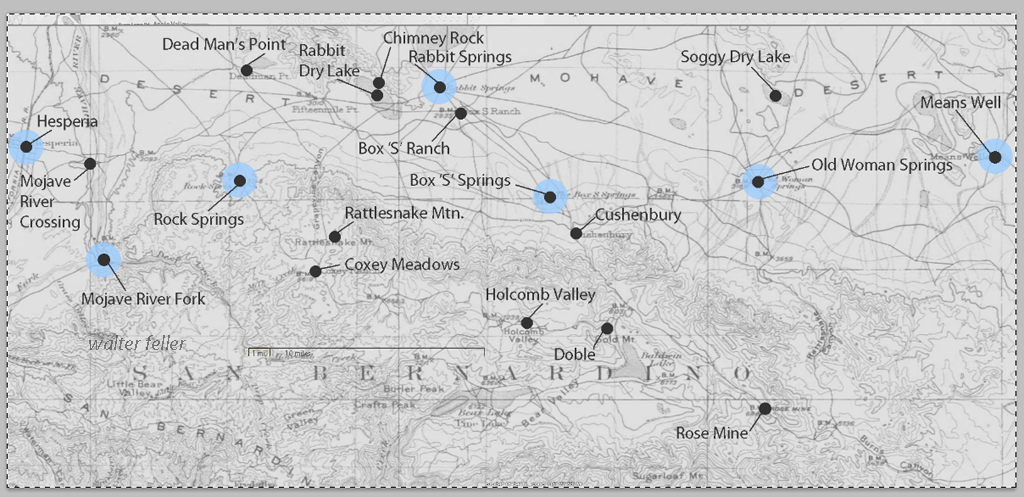 The blue marks show reliable water and rest stops as would be used by travelers and teamsters. These water stops are roughly 10 miles apart as the roads go.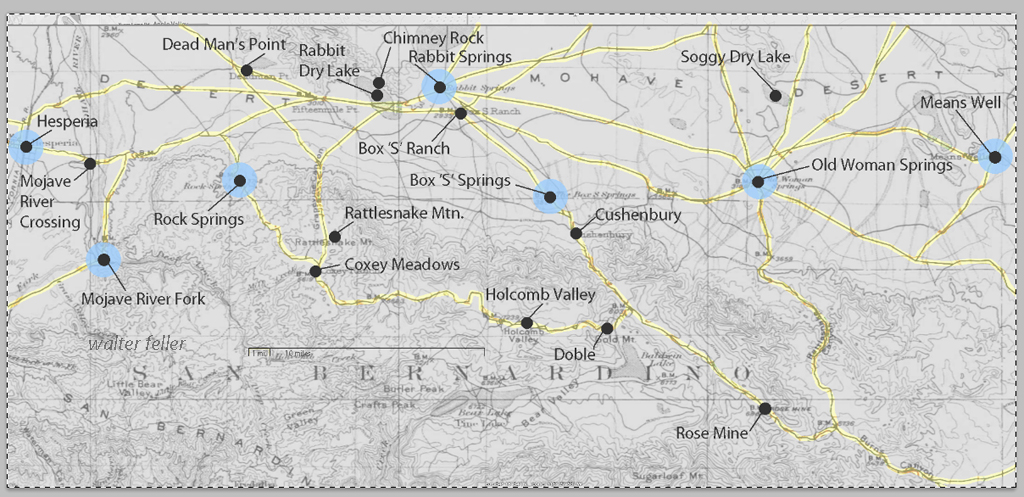 The generalized trails connecting the water and rest stops are highlighted. A few redundant and miscellaneous trails have been purposely omitted for clarity.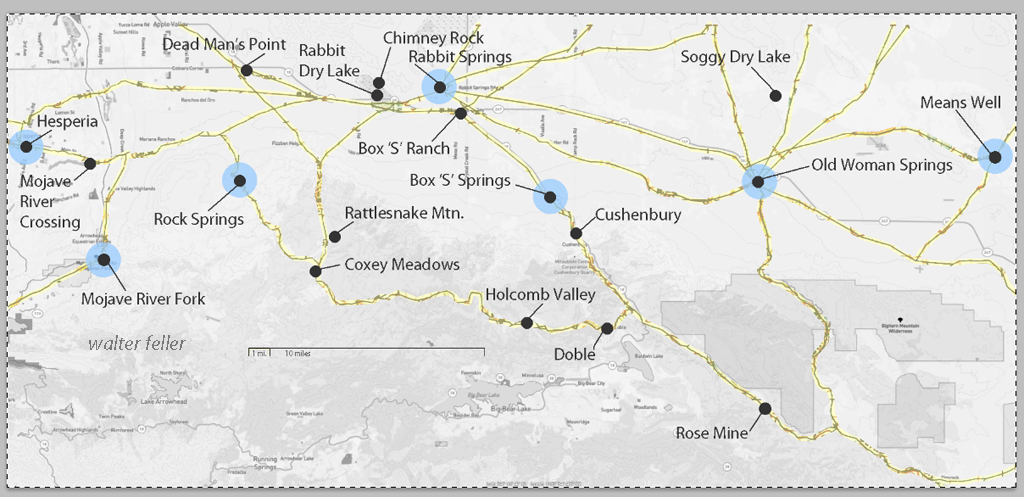 This map has had the 1901 base map replaced with a current street map.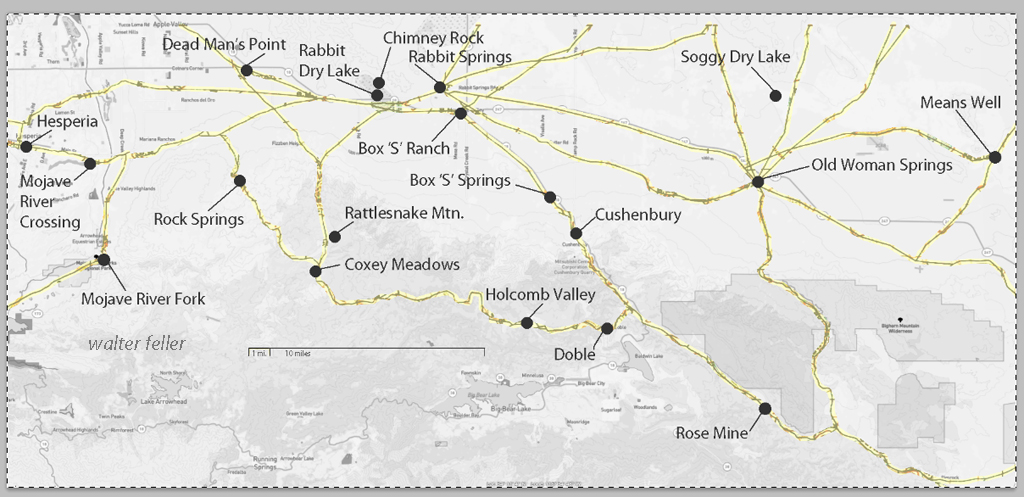 This map has had the water node locations removed.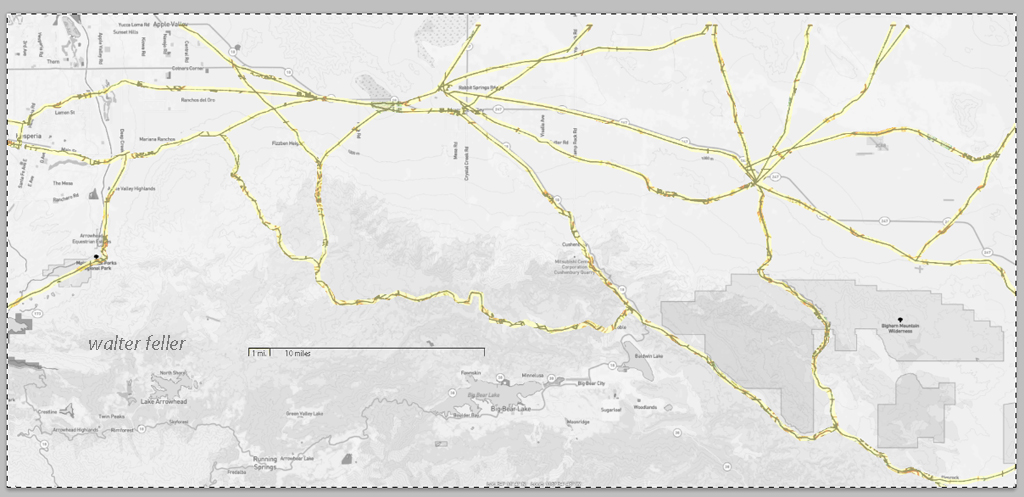 Finally, the 1901 trails have been highlighted and the location labels removed for clarity in showing the relationship between the roads then and now.