Nature
Mojave Desert Geology
Geology is the study of the history of the physical development of the earth's structure, content, and life by applying the natural sciences to the physical formations found inside and on the planet's surface.

Mojave geology is the topology, terrain, landforms, and features that make up the stage on which the desert drama unfolds. It is determined by the size, shape, and location of things, as well as the sparse nature of other necessities for living and sustaining health. -w
Natural Features & Formations
Geologically, a formation is a natural body of earth, such as an outcrop or deposit with distinctive and characteristic properties allowing ...
Introduction to Desert Geology
Since the Precambrian Era, the Mojave Desert has experienced many different phases over almost incomprehensible ...
Rock Classification
How rocks are classified ...
Rocks, Minerals, Crystals & Ores
A tour of a few ore houses ...
Land Formation & Erosion
Discussions of landform development applicable to the desert in general as well as the Mojave National Preserve. ...
Mesozoic Rocks
Ancestral Mojave River
Map and photo model of the Mojave River and lake system as it appears (and may have appeared) in prehistoric times before the arrival of man.
Desert Water Sources
Rivers, creeks, springs & waterholes
East Mojave Desert
Death Valley
Joshua Tree National Park:
Other Places:
Geology Book Store
Geomorphic Provinces
California's geomorphic provinces are naturally defined geologic regions that ...

Earthquakes & Faults
San Andreas Fault

Summary of the earthquake fault shaping the southern boundary of the Mojave Desert.



Garlock Fault

The Garlock Fault is the defining fault between the Mojave Desert and
Volcanic Fields
Information on volcanic fields from Mono Lake south to Lavic Lake in the Mojave Desert.
Paleontology
The scientific study of prehistoric plants and animals in their geologic context.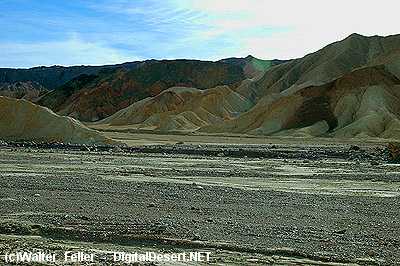 Alluvial material in dry wash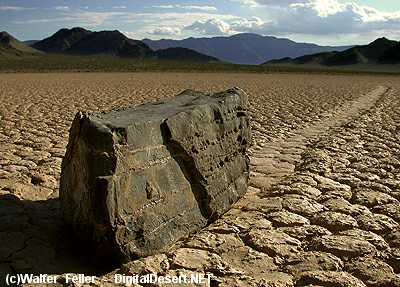 Dry Lake - Playa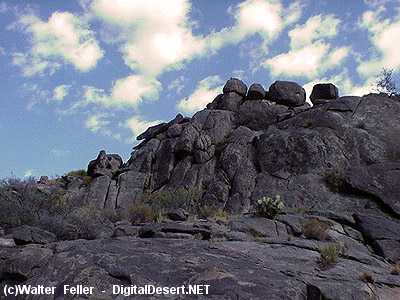 Desert Varnish
Geology of Sand Dunes
Ancient Lacustrine Shorelines