Lucerne Valley & Vicinity
Hercules Finger
A 60 foot tall granite monolith on the southern end of the Ord Mountains in the Lucerne Valley. Popular with rock climbers. Also known as The Monument.
Cougar Buttes
Mojave Desert Geology
The study of the history of the physical development of the structure, content and life of the earth by application of ...

Rockpiles and Intrusions
The monzogranite developed a system of rectangular joints. One set, oriented roughly horizontally, resulted from ...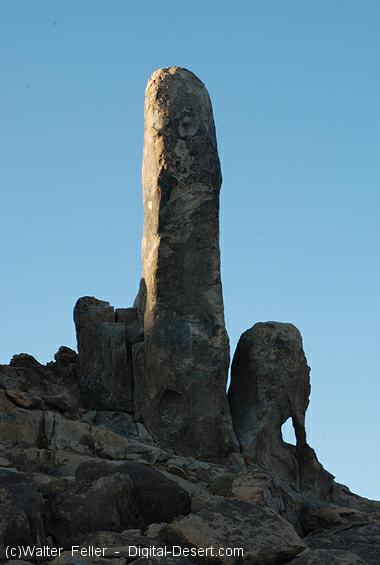 Desert Gazette Book Store