Natural Formations:
Dry Lakes - Playas
Endorheic Basins - Dry lakes/playas of the Mojave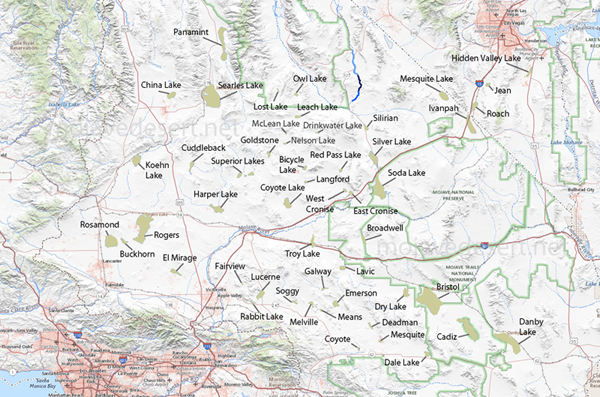 click to view larger map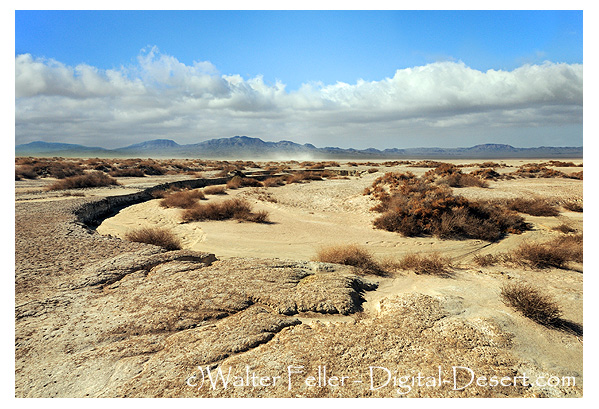 In desert basins, where rivers merge but do not drain, a dry lake bed or playa may form. Playas usually appear to be flat and featureless areas that contain seasonal, shallow lakes that often evaporate quickly, sometimes leaving salt deposits behind.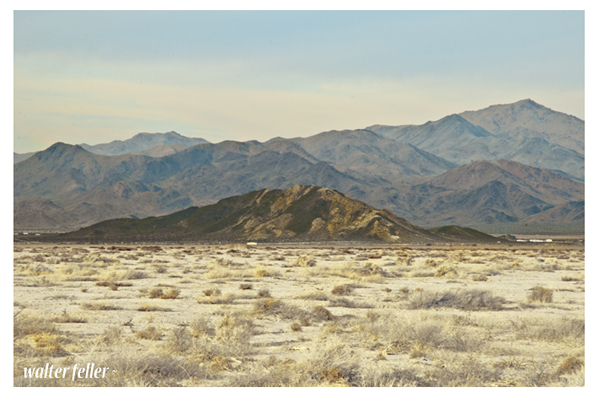 Many of the dry lakes along the Mojave River were water-filled lakes at one time. The model of the Natural Mojave River illustrates how they may have looked and interacted thousands of years ago.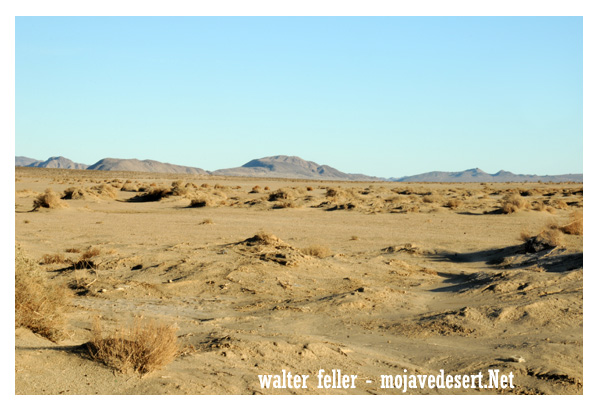 Anderson Dry Lake
Bristol Dry Lake
Broadwell Dry Lake
Coyote Dry Lake
Cronise (East)
Cronise (West)
Dale Dry Lake
El Mirage Dry Lake
Emerson Dry Lake
Galway Dry Lake
Harper Dry Lake
Koehn Dry Lake
Lucerne Dry Lake
Racetrack Playa
Fairview Dry Lake
Searles Dry Lake
Silurian Dry Lake
Silver Lake
Soda Lake
Soggy Dry Lake
Superior Dry Lake (East)
Superior Dry Lake (Central)
Also see:
Changing Climates and Ancient Lakes
... although glaciers did not form in the Mojave region, the overall wetter and cooler conditions that existed during glaciation periods had an impact on ...
Dry lake formation in the Mojave Desert
... These perennial water bodies completely dried up about 8,000 years ago. Today they flood only after seasonal storms provide flashflood waters, or ...