Dry Lakes
Harper Dry Lake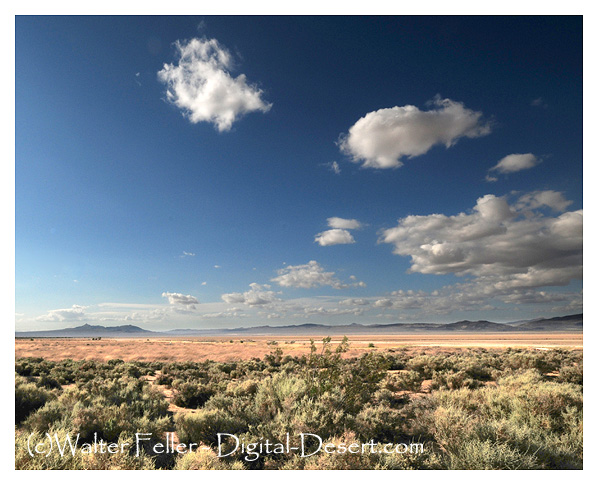 Harper Dry Lake Marsh, located at the edge of one of the largest dry lakebeds in the Mojave Desert, is an important resting site for thousands of migrating birds. This Watchable Wildlife viewing area is also an Area of Critical Environmental Concern (ACEC).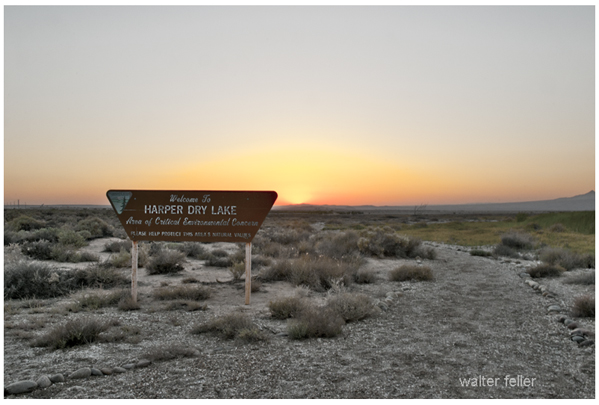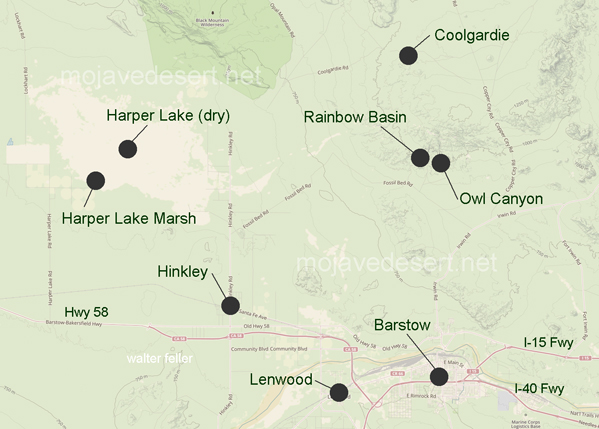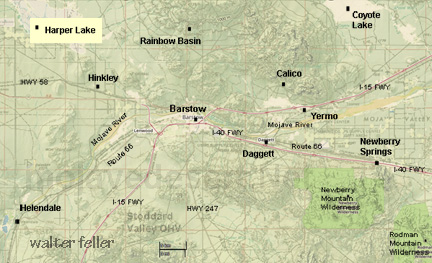 High Desert Plains and Hills
Some of the larger dry lake beds are China Lake in Indian Wells Valley, Koehn Lake in Fremont Valley, Cuddleback Lake, Harper Lake, Rodgers Dry Lake, ...
Helendale - Mojave Desert
With the development of the Helendale fault conditions may have caused the Mojave River to flow toward Harper Lake 500,000 years ago. < Previous <> Next > ...
Mojave Valley - Granite Mountains
... the northeast, Silurian Valley (outside of this subsection) on the east, the Soda Mountains on the southeast, Mojave Valley on the south, Harper Valley Fault on ...
Goldstone - Mojave Desert
Several people were involved in mining during this same time, including John Harper and Goodrich. 289. One of the most active mines before the 1916 gold ...
Avawatz - Mojave Desert
In 1909, there were two other camps in the Avawatz Range known as Harper's North Camp and Harper's South Camp. North Camp was in Arrastre Gulch, at a ...
The Ancestral Mojave River
Appearance of perennial lakes Harper and Manix 70-80 ka. (thousand years ago ) Ancestral Mojave River develops as an incised channel with a course.
Harper Lake - Natural Mojave River - Mojave Desert
Harper Lake is the furthest upstream and possibly the oldest of the lakes of the Mojave River appearing about .5 million years ago. This lake may have coexisted ...
Dry Lake/Playa Formation
Salt Marsh Plant Communities