Freeways & Highways
Interstate 15
San Diego - Salt Lake City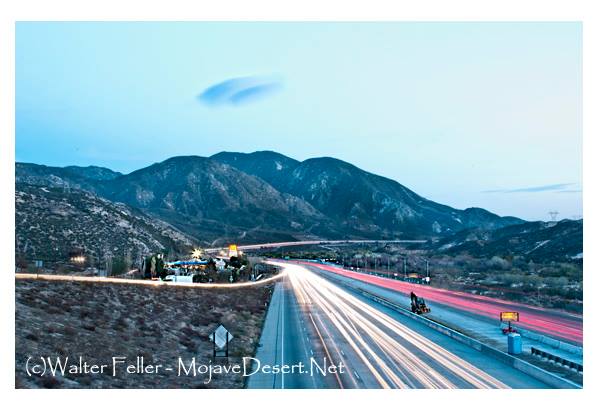 Cajon Junction looking south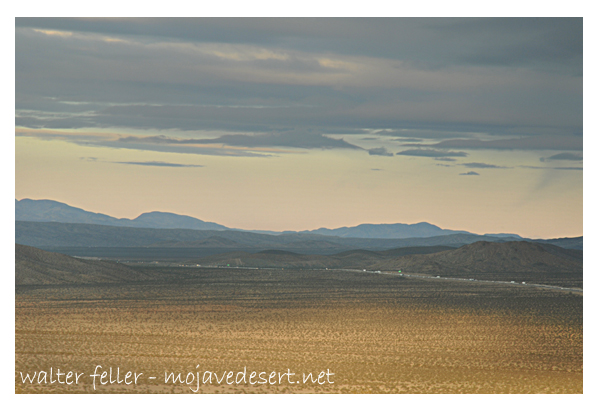 Between Victorville and Barstow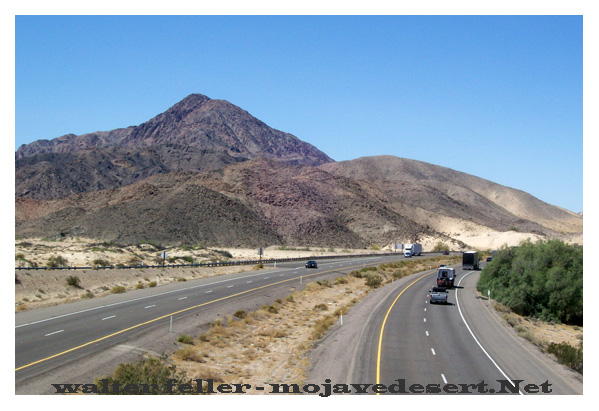 Looking westbound from Basin Rd. between Baker & Barstow

Sidewinder Road
Geographic areas, communities, points of interest and natural features:
California
Cajon Pass
The San Andreas fault, where the North American and Pacific continental plates meet and grind together, a mountain range was ...
Victor Valley
Victor Valley communities, feature photo tours ...
Mojave River
The Mojave River could be called a broken river because ...
Barstow
Photo tours and local area features and attractions ...
Afton Canyon
Afton Canyon was carved by water draining from ancient Manix Lake, very likely through a crack caused by a strong earthquake along the ...
Zzyzx
Near the mouth of the Mojave River, where the intermittant waters seep into Soda Lake, a mineral spring wells up near a basalt outcropping. ...
Soda Lake
Soda Lake lies at the terminus of the Mojave River. In wet years, the playa may contain standing water and flooding has occurred near the ...
Baker
The community founded in 1908 and was named after R.C. Baker, Tonopah and Tidewater Railroad president. Baker was ...
Mojave Preserve
The Preserve is a vast expanse of desert lands that represents a combination of Great Basin, Sonoran, and Mojave desert ecosystems. This ...
Nevada
Las Vegas
Red Rock NCA
Muddy River
Valley of Fire
Arizona
Virgin River
Utah
St. George