Mojave Desert Communities:
Las Vegas, Nevada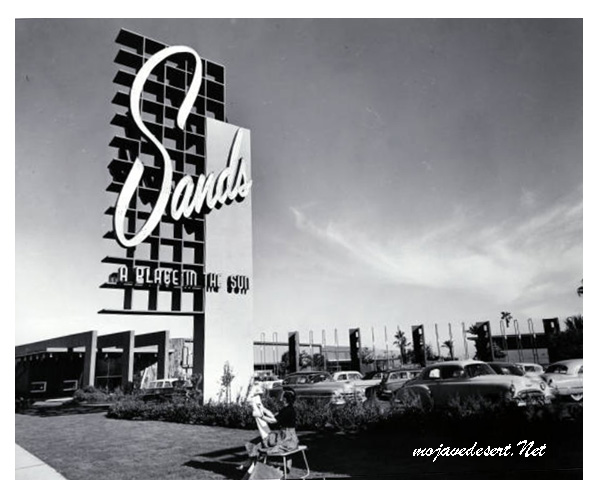 Index to pages referencing Las Vegas & Las Vegas historical timeline

History of Hoover Dam
Las Vegas, which is Spanish for "the meadows," did not become a town until 1905. ... Los Angeles, San Diego, Phoenix, Las Vegas and a dozen other towns and ...

Old Spanish Trail
From the Virgin River, based on the advice from his guide, he passed south of present-day Las Vegas on his way to the Amargosa River. ...

Colorado River - Hoover Dam FAQ
In Black Canyon on the Colorado River, about 30 miles southeast of Las Vegas, Nevada. How tall is Hoover Dam? It is 726.4 feet from foundation rock to the ...

Mojave Desert Cities and Towns
Indian Wells Valley Searles Valley Panamint Valley Kern River Valley Death Valley Las Vegas Valley Mountains San Bernardino Mountains San Gabriel Mountains ...

Lake Mead
Las Vegas Bay Callville Bay Echo Bay Overton Beach - Willow Beach · Lake Mead Satellite Image · Hoover Dam Satellite Image ...

Red Rock Canyon
Red Rock Canyon, managed by the Bureau of Land Management (BLM), is located 10 miles west of Las Vegas, Nevada. This 197000 acre area provides a 13-mile ...

Human Impacts on the Mojave National Preserve Area - Mojave
...I-15 was built to connect the growing city of Las Vegas with the San Diego and Los Angeles metropolitan regions. This interstate replaced older highways ...

Mojave National Preserve
Oct 31, 1994 ... Located about half way between Las Vegas and Joshua Tree National Park, it is an area that many people have seen through their windshields, ...

Baker, Ca
Baker was developed later to provide gasoline and services in the remote desert area along the highway between Las Vegas and Barstow. ...

Muddy River
Southern Paiute of Las Vegas Valley Habitat Desert Riparian Near Valley of Fire · Old Spanish Trail source: USGS, Notes: This is one of the relatively few ...

The Southern Paiute of Las Vegas Valley
Corn Creek was claimed by the Las Vegas Paiutes, whose territory, according to Kelly, included Pahrump and Las Vegas valleys, and part of Amargosa Valley, ...

What and Where is the Mojave Desert?
Las Vegas, Nevada is the Mojave's largest city and metropolitan area. Regionally, the southwest portions, the Antelope Valley, the Victor Valley, ...

Timeline of History of the Mojave Desert
Las Vegas' population grows and gambling takes off during prohibition ... Las Vegas booms again with return of alcohol; jobs from building Hoover Dam ...

Southern Paiute Shelter/Homes
Las Vegas Paiute elders described shelters of these types, adding that in ... Kelly reports that the Las Vegas Valley Paiute houses were used by a single ...

Railroads in the Mojave Desert
Next, Smith proposed building a railroad north from Senator Clark's then-under-construction Salt Lake Route at Las Vegas to the Lila C. Mine, ...

The Mojave Desert - Overview of the Desert Tortoise
This has allowed continued development around Las Vegas and other areas in Clark County, Nevada, while raising millions of dollars in mitigation fees to ...

The Mojave Desert - Shaping the Classic American Desert
Las Vegas is the nation's fastest growing city; its population is expected ... Las Vegas--"the meadows" in Spanish--was once watered by underground springs, ...

Railroads in the Mojave Desert
Whereas most of the line's passenger trains stopped for the passengers to have meals at stations such as Kelso, Las Vegas, Caliente, and Milford, ...

Southern Paiute Indians of the Mojave Desert
Southern Paiute of Las Vegas Valley The few details available from the very slim written sources of the early historic period contribute little to ...

Gardening Practices of the Southern Paiute
Pinyon pine trees do not grow at Corn Creek, but extensive stands flourish in the Spring Mountains, the Sheep and Las Vegas ranges, and other mountains ...

Mormon Pioneers
The Mormons who settled along Las Vegas Creek did not record any ... The Paiute camps were not sufficiently identified by Mormon diarists to enable anyone . ...

The Mojave Desert - Management Challenges
For example, Congress is considering legislation that would sell public lands to Clark County, Nevada, for construction of a new airport to serve Las Vegas. ...

Railroads in the Mojave Desert
... while subsequent construction of two north-south railroads, the Las Vegas & Tonopah reaching north from Las Vegas and the Tonopah & Tidewater reaching ...

Kit Carson
The threat of military intervention by that country sent Fremont's expedition further southeast, into Nevada, at a watering hole known as Las Vegas. ...

Camp Resting Springs ... occupied during 1859-60 by regular troops to protect a precious waterhole on the Old Spanish Trail between Las Vegas and the Mojave River. ...

Double Loop Subsistence Strategy of the Southern Paiute
Las Vegas Valley Southern Paiutes lived in an unusually productive eco-zone, ... The seasonal round of the Las Vegas Paiutes had two fulcrums, ...

Early History of the Chemehuevi
According to Isabel Kelly's consultants, the Chemehuevis split from the Southern Paiutes in the Las Vegas area before the early 19th century, ...

Other Facets of this Indian Slavery: Indian Slave Trade
Again at Las Vegas he wrote about the number of Pah Eutahs in the vicinity who ran away like wild deer. (23) A newly discovered diary kept by W. B. Lorton ...

Special Report on the Mountain Meadows Massacre
The other got as far as Las Vegas, 45 miles still farther towards California, where he arrived totally naked, some Indians having stripped him of his ...

Criminal Activity Centered in Desert
The thieves had just spent several days pasturing their stock at Las Vegas. One band had 150 head of horses alone, and the Palomares brand had been ...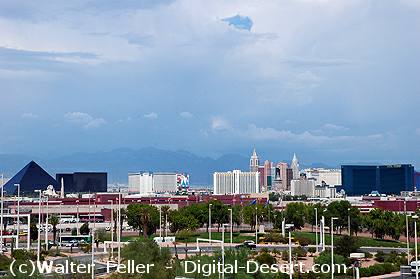 Las Vegas Timeline (to 1989)

Up to 1899- Southern Paiute inhabited area long before the arrival of the first Europeans
1776 - "Spanish Explorers" came through southern Nevada
1829 - The Spanish Scout Rafael Riviera becomes first European in the Las Vegas Valley
1829 - Antonio Armijo arrives after his scout Rafael Riviera
1844 - John C. Fremont Arrives
1855 - Mormons arrive in Las Vegas and establish fort
1855 - First Post Office established and is named Bringhurst after Mission President William Bringhurst
1857 - Mormons abandon fort
1864 - Nevada is admitted to the Union by President Lincoln
1865 - Octavius Decatur Gass takes over old Mormon Fort and Establishes Las Vegas Rancho
1880 - Archibald and Helen Stewart acquire Las Vegas Rancho from Octavius Decatur Gass for $5000.00
1882 - Helen Stewart gives birth to Evaline La Vega Stewart named after Las Vegas
1884 - Archibald Stewart murdered at Kiel Ranch - First Las Vegas Murder - Unresolved
1900-19891903 - Helen J. Stewart Sells Las Vegas Rancho to Montana Senator William A. Clark for $55000.00
1905 - Town of Las Vegas established with the opening of the Salt Lake, San Pedro & Los Angeles Railroad
1905 - First Train Arrives in Las Vegas
1907 - First Telephone wires installed in Las Vegas
1909 - Clark County, Nevada Created
1909 - First Theater the Isis opens
1910 - State of Nevada Bans Gambling
1911 - The City of Las Vegas is incorporated.
1912 - The Majestic Theater Opens
1914 - First Movie Filmed - The Hazards of Helen
1920 - First Airplane Lands in Las Vegas - Randall Henderson and his Jenny
1923 - First Rodeo
1927 - First Golf Course built
1926 - First commercial airline flight, Western Air Express
1929 - Las Vegas High School opens
1931 - Hoover Dam construction begins in Black Canyon
1931 - Gambling legalized in Nevada
1931 - First Gaming License Issued to Las Vegas resident Mayme Stocker
1933 - Historic Downtown US Post-Office and Federal Courthouse opens
1935 - Hoover Dam dedicated by President Franklin Roosevelt
1934 - First Helldorado Days Parade Held
1939 - Basic Magnesium Plant opens
1940 - Clark County population 16,414 (Las Vegas - 8,422)
1941 - El Rancho Vegas opens on the Strip. El Cortez Hotel opens in downtown Las Vegas. El Rancho destroyed by fire 19 years later
1942 - Last Frontier Hotel opens. (Later called New Frontier and Frontier.)
1944 - Liberace makes his Las Vegas Debut
1946 - Bugsy Siegel opens Flamingo Hotel. State levies first gaming taxes
1948 - Thunderbird Hotel and Casino opens
1948 - Clark County buys Alamo Air Field and opens first Airport - Later called McCarran International Airport
1949 - Las Vegas News Bureau founded by Maxwell Kelch
1950 - Clark County population 48,289. (Las Vegas - 24,624.)
1950 - Desert Inn Hotel and Casino opens
1950 - Silver Slipper Casino opens
1951 - Vegas Vic is erected on Fremont Street
1951 - First Atomic Test detonated at the NTS
1951 - Senator Estes Kefauver begins hearings on organized crime - first televised senate hearings - A publicity bonanza for Las Vegas
1952 - The Sahara Hotel and Casino opens
1952 - The Sands Hotel and Casino Opens
1955 - Gaming control strengthened. Gaming Control Board created within the Nevada Tax Commission by the Legislature
1955 - The Royal Nevada Hotel and Casino opens
1955 - The Dunes Hotel and Casino opens
1955 - The Moulin Rouge Hotel and Casino opens
1956 - The Hacienda Hotel and Casino opens
1957 - Tropicana Hotel and Casino opens
1958 - The Stardust Hotel and Casino opens
1959 - Las Vegas Convention Center opens. The Nevada Gaming Commission is created by the Legislature
1960 - Clark County population 127,016. (Las Vegas - 64,405.)
1962 - The Tally Ho Hotel opens
1962 - The La Concha Motel opens - Designed by famed LA Architect Paul Revere Williams
1963 - Westward Ho Motel Resort opens
1964 - The Beatles arrive in Las Vegas and performed two sold out shows at the Las Vegas Convention Center
1966 - The Aladdin Hotel and Casino opens
1966 - Caesars Palace Hotel and Casino opens
1966 - Howard Hughes arrives to live at Desert Inn. Hughes made his first impact in Las Vegas in the early 1940's when he bought up the land that is now Summerlin to build an aircraft factory
1967 - Nevada's legislature passes a law allowing publicly traded corporations to obtain gambling licenses. The law is refined in 1969
1968 - Circus Circus casino opens; hotel opens in 1972
1970 - Clark County population 273,288. (Las Vegas - 125,787.)
1973 - The MGM Grand Hotel and Casino opens - Worlds Largest Hotel
1975 - Nevada gaming revenues first crack $1 billion mark
1977 - Clark County gaming revenues first crack $1 billion mark. The Nevada Legislature passes a foreign gaming law allowing Nevada -based casino owners to operate casinos outside Nevada's borders
1980 - Clark County population hits 463,087 (Las Vegas - 164,674) as Las Vegas celebrates 75th birthday
1980 - MGM Grand Hotel is consumed in a fire - Worst disaster in Las Vegas History
1980 - Hilton Hotel Fire
1981 - Las Vegas celebrates Golden Anniversary of Gaming
1985 - First National Finals Rodeo held in Las Vegas
1989 - Mirage opens November 22, with 3,039 rooms
-

Timeline in part from Las Vegas News Bureau