Mojave Desert Communities:
Barstow, California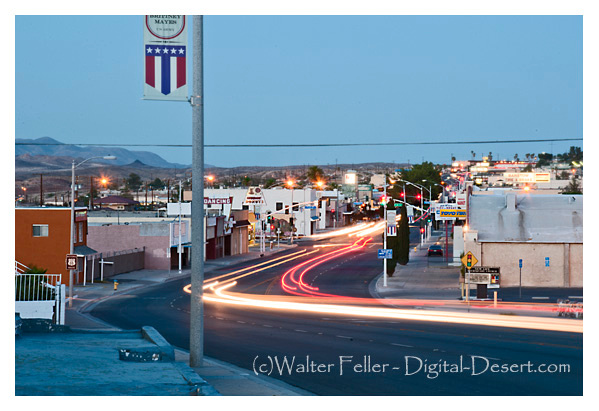 Named for William Barstow Strong, the 10th president of the Santa Fe Railroad who served as such from 1881 until 1889. Since his l ast name was already being used in Strong City, New Mexico, and Strong City, Kansas, his middle name was used this time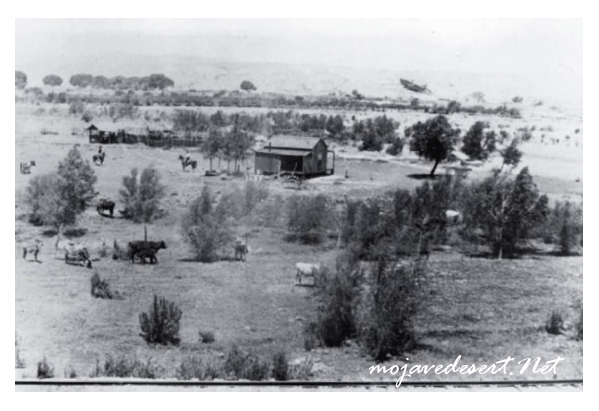 photo - Waterman Ranch - circa 1880

A community and railroad station 56 miles north-northeast of San Bernardino. The Indian name for the area was and Angayabee. From 1864 to 1866 Abram Jacoby, a grocer, had a station here. In 1875 George L. Lee discovered what he thought was Quicksilver and he filed on it, naming the site Grapevine; this is near where the old Fort Irwin Road meets US 91. In 1880 when the railroad reached here, grapevine was renamed Waterman Junction (for Robert W. Waterman who owned the Waterman Mine) and in 1886 the name was changed to Barstow. The Barstow post office was established on 15 May 1886 in the city incorporated in 1947. The town received telephone service in 1913. In 1925, to allow for expansion of the railroad yards, the downtown part of Barstow was moved from between the railroad tracks uphill to where it is now. In 1888 the population was 300, in 1950 it was 6,134, and in 2000 it was 21,119.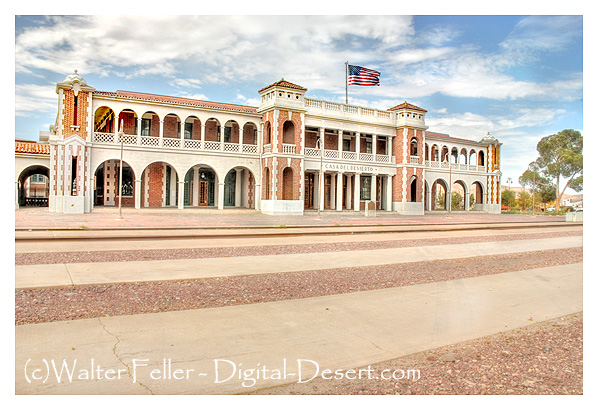 Reference - Mojave Desert Dictionary - P. Schoffstall, Mojave River Valley Museum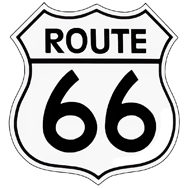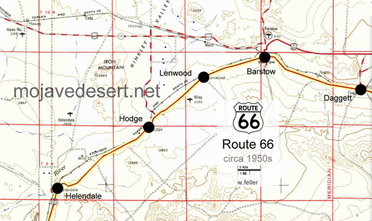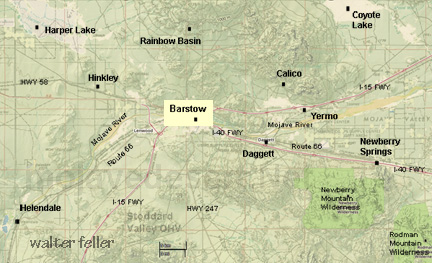 Barstow Area Map
Heritage of the Mojave River Valley
Two of the most prominent stations were the Fish Ponds, located at the site of the present Marine Corps supply center, and the Grapevine, ...
Historic Barstow Photos
Barstow Area Attractions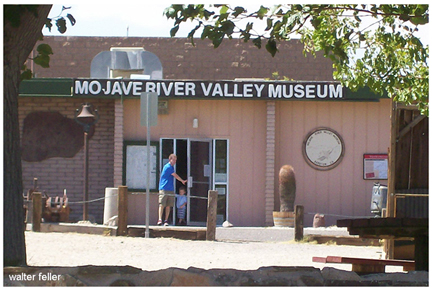 Mojave River Valley Museum
Barstow Weather
About Barstow California

Incorporated 1947
Population - 31,273
Square Miles - 36

Barstow City Hall
220 E. Mountain View St.
Barstow, Ca. 92311
760-256-3531

Barstow Chamber of Commerce
409 E Fredricks St.
Barstow Ca. 92312
760-256-8617


Freeways & Highways