Mojave Desert Communities:

Baker, California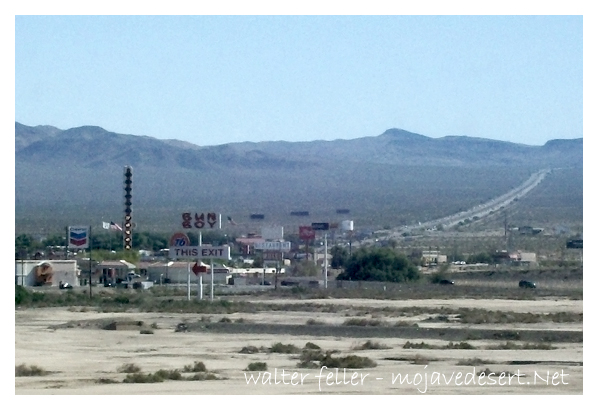 The community founded in 1908 and was named after R.C. Baker, Tonopah and Tidewater Railroad president. Baker was developed later to provide gasoline and services in the remote desert area along the highway between Las Vegas and Barstow. One of the first to move to and develop Baker was 'Dad' Fairbanks of Death Valley fame and founder of Shoshone, CA.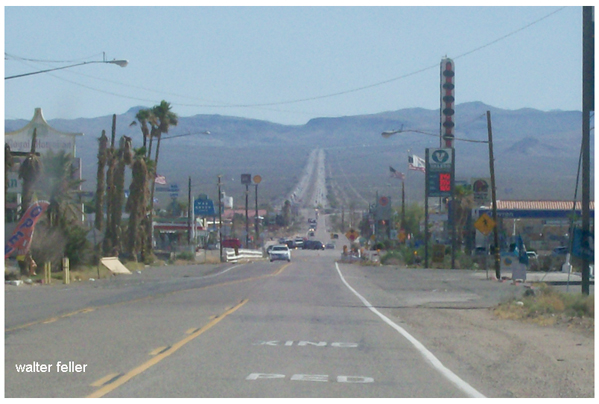 Downtown Baker Photos
Historic Baker Photos

Nearby parks & recreation:
Mojave National Preserve

Baker attractions: 134-foot thermometer at the Bun Boy restaurant, erected in honor of the 1913 date when the Death Valley temperature reached 134 degrees

Related pages:
Mojave National Preserve
Zzyzx - Desert Studies Center
Soda Lake

Freeways & Highways
Gold Mines and Mining in the Baker Area
The north central portion of San Bernardino County has been mined longer than any other portion of the county. Turquoise located ...
Area Ecology
Silurian Valley - Devilís Playground

... includes the alluvial plain of the Silurian Valley, from where the Amargosa River enters it on the north to where the Mojave River enters it on the south, and the Devilís Playground ...
Weather in Baker, Ca.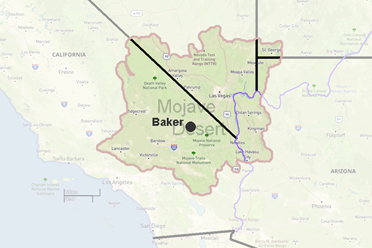 -

World's tallest thermometer