Water in the Mojave Desert:
Rivers, Creeks, & Streams
Desert Rivers
Amargosa River

Originating in Nevada, and flowing mostly underground, to its termination in Badwater, Death Valley, the Amargosa's ...

Mojave River

The Mojave River could be called an "Upside-down and Backwards" river. "Upside-down", because the water flows ...

Virgin River

The North Fork of the Virgin river begins north of Zion at Cascade Falls which comes out of a cave near ...

Muddy River

Streams in the Muddy River Springs area typically are meandering, shallow channels consisting mainly of ...

Colorado River

The Colorado River runs approximately 1,450 miles from the western slopes of the Rocky Mountains across the ...

Topock Gorge

The colorful Colorado River zig-zags its way through the jagged formations, past sand dunes, marshes and ...

Topock Marsh

Havasu Wildlife Refuge

Bill Williams River

Hassayampa
Creeks & Streams
Creeks and sreams are smaller than, and often tributary to a river, and may be intermittant.


Three Rivers that do not Reach the Sea

Three rivers enter upon the vast domain of the Mojave Desert from high mountain ranges, but none delivers any water to the ocean. These are the Mojave, the Owens, and the Amargosa rivers. ...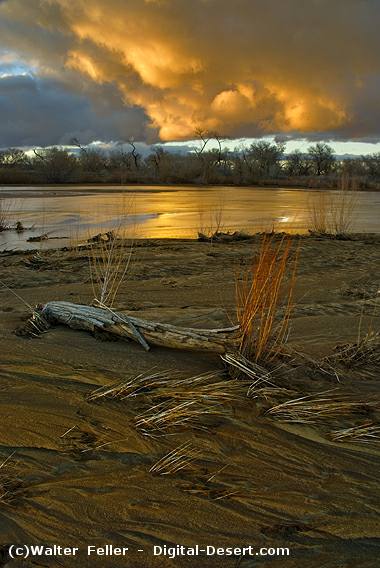 Mojave River flowing after a storm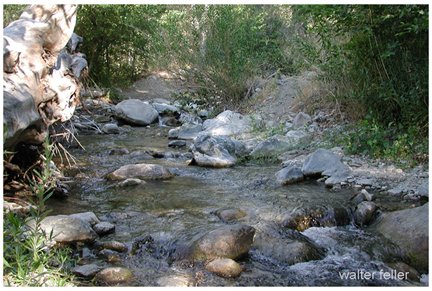 Big Rock Creek