Parks & Public Lands
Death Valley National Park
Hottest, Driest, Lowest: Death Valley is a land of extremes. It is one of the hottest places on the surface of the Earth with summer temperatures averaging well over 100 degrees Fahrenheit. Almost universally claimed as the lowest point in the Western Hemisphere, Laguna del Carbón in Argentina is lower, at 344 feet below sea level, Badwater Basin at 282 feet below sea level, is the lowest, driest place in North America with an average rainfall of only 1.96 inches a year.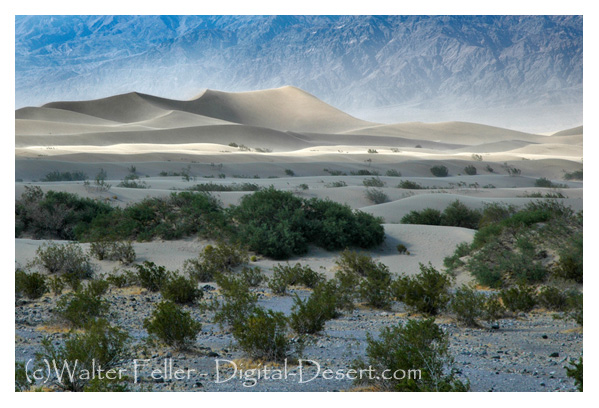 This valley is also a land of subtle beauties: Morning light creeping across the eroded badlands of Zabriskie Point to strike Manly Beacon, the setting sun and lengthening shadows on the Sand Dunes at Stovepipe Wells, and the colors of myriad wildflowers on the golden hills above Harmony Borax on a warm spring day.
Death Valley Photos
Photos of many popular locations, points of interest, features, and attractions in Death Valley ...
Death Valley Ghost Towns & Gold Mines
Where and why they were here ...
Death Valley History & Culture
Reaching as far back as nearly 12,000 years.
Death Valley Roads & Trails
Highways, main roads, 4x4 and backcountry ... Interpretive trails, day hikes, backpacking ...
Death Valley Ecology & Geology
Why Death Valley is what it is and how everything worked together for life not only to exist, but in some cases, thrive in this harsh and contrasting environment.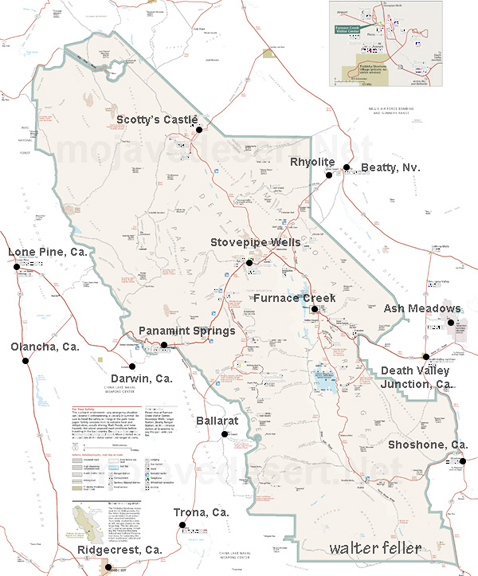 Death Valley Map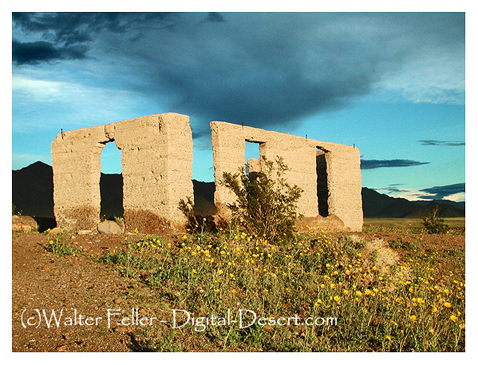 Ashford Mill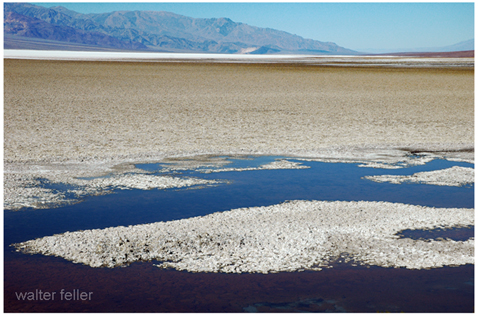 Badwater