Mojave Desert History:
Death Valley National Park
Death Valley History & Culture
Various articles regarding the history of the Death Valley region.



In 1849 a party of pioneers taking a shortcut to the goldfields of California stumbled into the valley. The pioneers were desperate for water, and they too found salvation in the springs at Furnace Creek. In the 1870's the first white settlers, Andrew Laswell and Cal Mowrey entered the valley. They were looking for water to grow crops and alfalfa for the booming towns in the Panamint Mountains to the west. Laswell and Mowrey developed hay ranches at both Bennett's well and Furnace Creek and were the first to dig irrigation ditches to harness the power of the water in the Furnace Creek area.
Prehistoric Cultures

During the Pleistocene Era, a period that witnessed a cool, moist climate south of the continental ice sheets, ...

Native Americans

For millennia, American Indian peoples lived within the area, using the ...

The Lost 49er's

... packed their belongings and began to travel by wagon to what they hoped would be ...

A Trip to Death Valley

In Search of the Lost Gunsight Mine in 1869 ...

Mining in Death Valley

Death Valley has experienced over 130 years of boom and bust ...

Harmony Borax Works

During the summer months, when the weather was so hot that ...

Rhyolite Ghost Town

... the quartz was just full of free gold...

Skidoo Ghost Town (site)

In January 1906 two wandering prospectors, John Ramsey and John (One-Eye) Thompson ...

Keane Wonder

an out of work Irish miner named Jack Keane and his partner, a one-eyed Basque butcher named Domingo ...

Wildrose Charcoal Kilns

The charcoal produced by the kilns was to be used as fuel for ... 20 Mule Teams & Borax I don't skin mules--I drive 'em, that's what muleskinner ...

Death Valley in '49

... the sufferings of the band of men, women and children who gave "Death Valley" its name.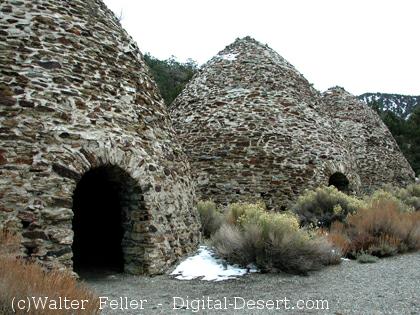 Wildrose Kilns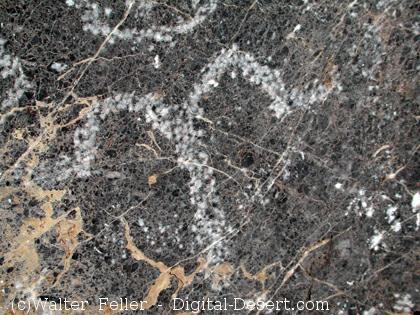 Petroglyph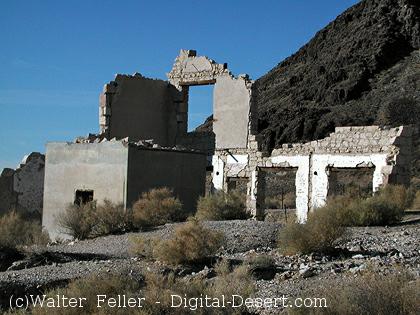 Rhyolite