East & Northeast Mojave Desert
Nevada Mojave Desert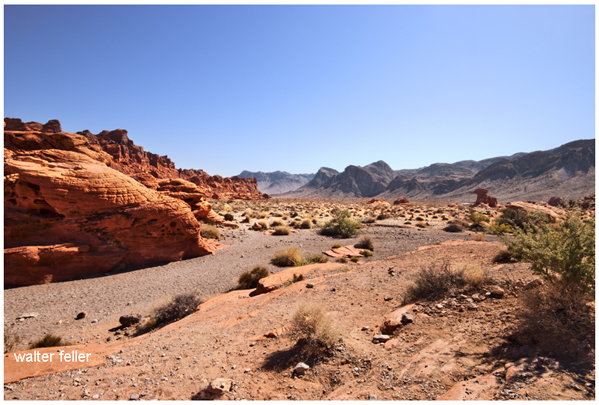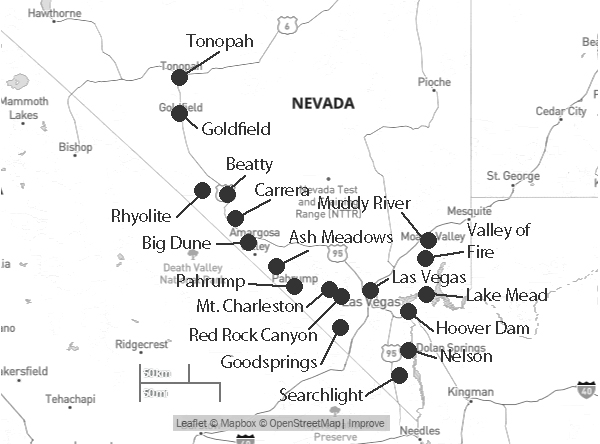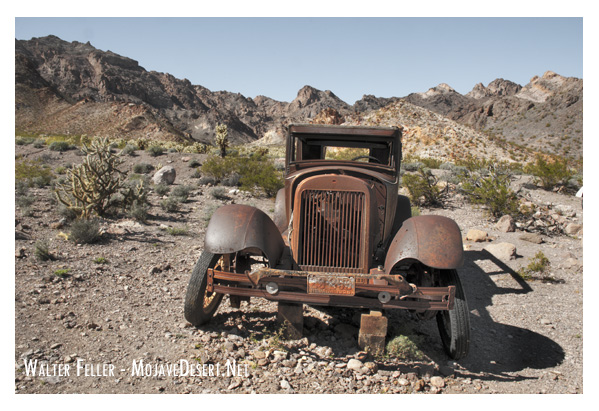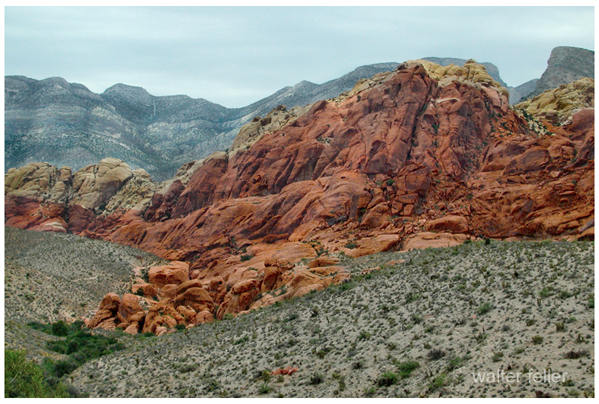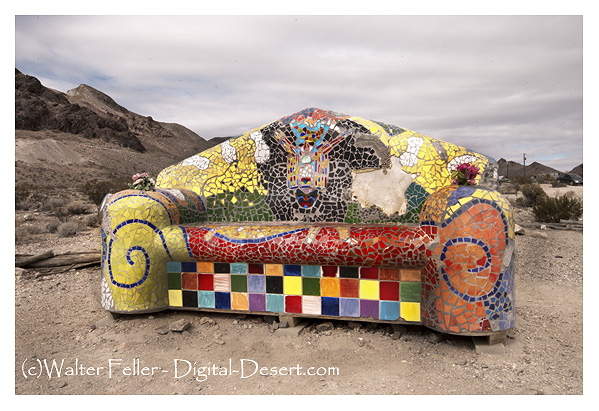 Beatty
Beatty started out as a supply station for the Bullfrog Mining District. ...
Big Dune
... is a 1.5 square mile complex star sand dune that reaches 2,731 feet above sea level.
Goldfield
From 1903 to 1910, Goldfield was the largest city in Nevada.
Goodsprings
Las Vegas
Las Vegas, which is Spanish for "the meadows," did not become a town until 1905. ...
Mt Charleston
Mt. Charleston provides a unique and beautiful backdrop for both summer and winter recreation. ...
Muddy River
The Muddy River originates from a system of spring tributaries, which are clustered along the ...
Tonopah
Along the thin line separating the Great Basin and Mojave Deserts.
Rhyolite
A train station, school house, old bank and jail are but a ...
Valley of Fire
Nevada's oldest state park. Derives its name from the vivid red sandstone formations ...
Red Rock Canyon
The unique geologic features, plants and animals of Red Rock Canyon represent some of the best examples of the Mojave Desert. ...
Colorado River
The Colorado River runs approximately 1,450 mi (2,330 km) from the western slopes of ...
Hoover Dam
Hoover Dam is a project of the Bureau of Reclamation, Department of the Interior. Reclamation's mission is ...
Lake Mead
Lake Mead National Recreation Area (NRA) offers a wealth of things to do and places to ...
Grapevine Canyon
South of Spirit Mountain, a place sacred to the Aha Macav (Mojave), a canyon is filled with ...
Searchlight
Searchlight, a living ghost town, at an elevation of 3,540 ft, was possibly named ...
Searchlight Cemetery
Not far from town, like many other pioneer graveyards, on a gentle sandy rise, is ...
Ash Meadows
Warm water from underground bubbles up through sand into clear spring pools. Silvery blue pupfish dart between swaying strands of ...
Goldwell Open Air Museum