Ghost Town - Nevada
Goodsprings, NV.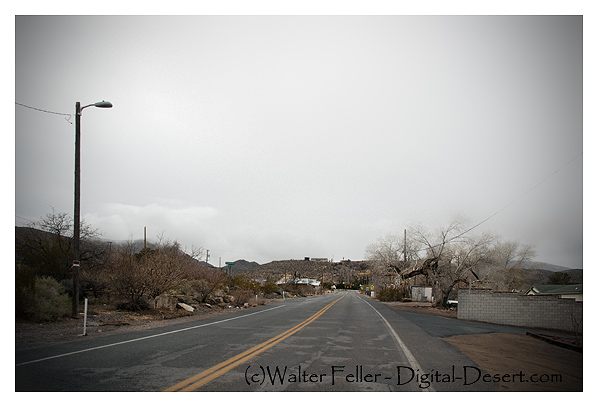 ---
Goodsprings, Nevada, is a small town in Clark County, just 35 miles southwest of Las Vegas. With a population of around 200, Goodsprings offers a unique and charming escape from bustling city life.

The town was originally founded 1868 as a mining camp during the silver rush. At its peak, Goodsprings was home to over 800 residents and boasted several businesses, including saloons, a school, and even a newspaper. Today, visitors can explore the remnants of this historic past and gain a glimpse into Goodsprings' rich mining heritage.

One of the main attractions in Goodsprings is the Pioneer Saloon, which has been operating since 1913. This iconic building is a popular watering hole for locals and tourists. Stepping inside the saloon feels like stepping back in time, with its rustic decor and vintage memorabilia adorning the walls. The Pioneer Saloon is also known for its delicious food, including its famous ghost burger.

For those interested in history, the Goodsprings Historical Society operates a small museum that showcases artifacts and photographs from the town's early days. Visitors can learn about the mining operations, the people who lived here, and the challenges they faced.

Outdoor enthusiasts will find plenty to do in Goodsprings as well. The surrounding desert landscape offers hiking, off-roading, and ghost town exploration opportunities. The Spring Mountains National Recreation Area is just a short drive away, where visitors can enjoy camping, picnicking, and viewing wildlife.

Despite its small size, Goodsprings has also gained fame in popular culture. The town was featured in the popular video game "Fallout: New Vegas," where it serves as a starting point for players venturing into the post-apocalyptic wasteland. Fans of the game often visit Goodsprings to see the real-life inspiration behind the virtual world.

In conclusion, Goodsprings, Nevada, may be a small town, but it offers a wealth of history and charm. From its mining roots to its iconic saloon and outdoor activities, there is something for everyone to enjoy. So, if you're looking for an unforgettable getaway off the beaten path, consider visiting Goodsprings, Nevada.
---
Goodsprings Weather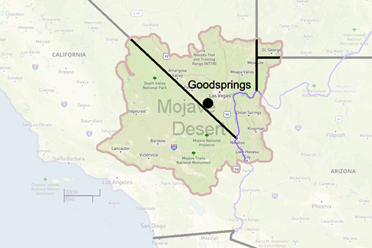 Pioneer Saloon
Carole Lombard Room
Post Office
General Store
Community Church
Campbell Stone Cabin
Community Club
Yellow Pine Mill Site
Mt. Potosi
Old Spanish Trail