Communities - Nevada
Tonopah Nevada
Elevation: 6,047 ft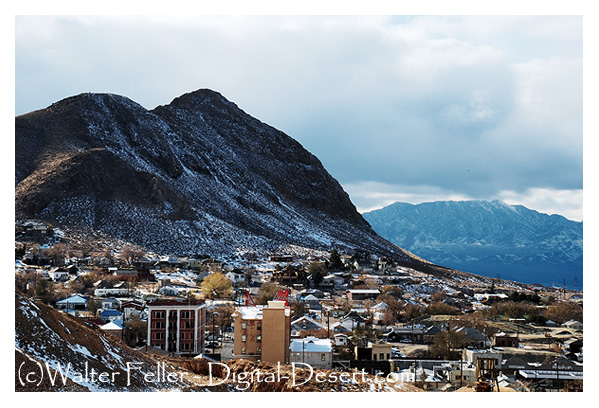 Tonopah is a small community with a population of about 2,600. Tonopah is located at the junction of U.S. Routes 6 and 95 approximately half-way between Reno and Las Vegas. It is the county seat of Nye County, Nevada.

Downtown Tonopah Photo Gallery

Links:

History of Tonopah

As the story goes, Jim Butler was camping around Tonopah Springs, the spring of 1900 when his burro wandered off. While chasing it, Jim picked up a rock to throw at it & discovered some promising looking ore. He continued his journey and showed the samples to ...
Central Nevada Museum
Our rich history, which includes mining, ranching and pioneer life, the influence of the Western Shoshone, who were here before us, is presented in our state-of-the-art museum. In addition, we explore and present the geology and plant life of this region. ...