Randsburg, Ca.
Randsburg's First Stamp Mill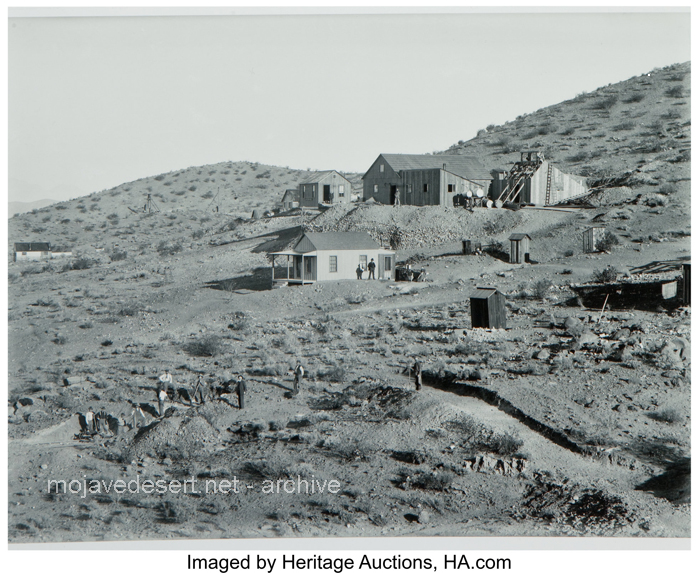 ;

Excavation for Pridham and Quinn Mill (Randsburg's First Stamp Mill) 1898

The men in the foreground of this photo are excavating for the foundation of Pridham and Quinn's mill. As reported in the Los Angeles Saturday Times and Weekly Mirror, February 5, 1898:
"A new stamp mill is to be erected on Fiddler's Gulch on part of the ground belonging to the Kinyon mine. The parties are now in Los Angeles negotiating for the plant and it is an assured thing."
On February 12, 1898 the paper reported:
"Workmen began a week ago on the foundation for the new mill at Messrs. Pridham & Quinn. The mill machinery, all but the engine, and an order for that has been given to a Los Angeles firm, is on the ground and the work of building is ready to begin. A 10,000 gallon redwood tank is contracted for, to be placed in the top of the hill to hold the water supply for the mill, and in a little time the dropping of the first stamp in Randsburg will be heard." The mill was completed in March of 1898 and a cyanide plant was added in September of that year. The house above the mill belonged to one of the Kinyon brothers. The mine buildings above that are the Little Butte mine.

Previous - Next