Communities - Ghost Towns
Randsburg, CA.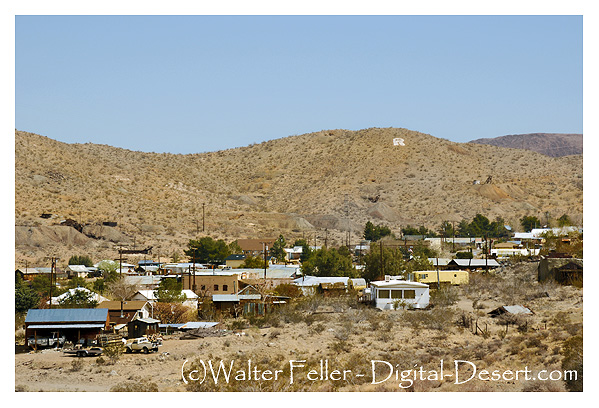 Rand Camp began as a tent city, erected by eager miners rushed to the Mojave desert following a major gold discovery in April 1895.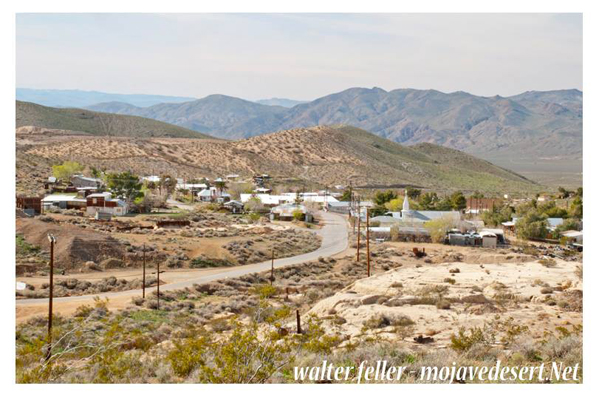 A year later, the town of 1,500 had been renamed "Randsburg."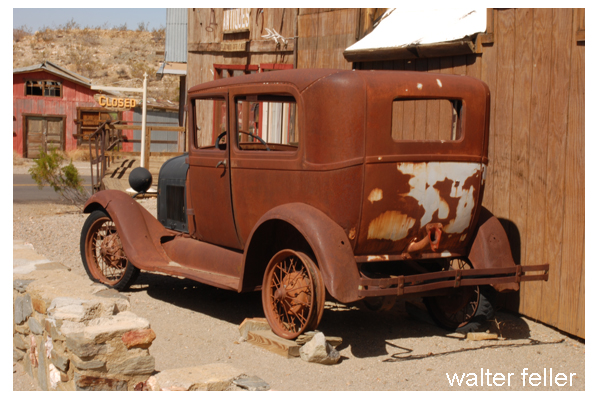 Saloons sprouted, a U.S. Post Office was established, and the communities first newspaper, "The Randsburg Miner," appeared.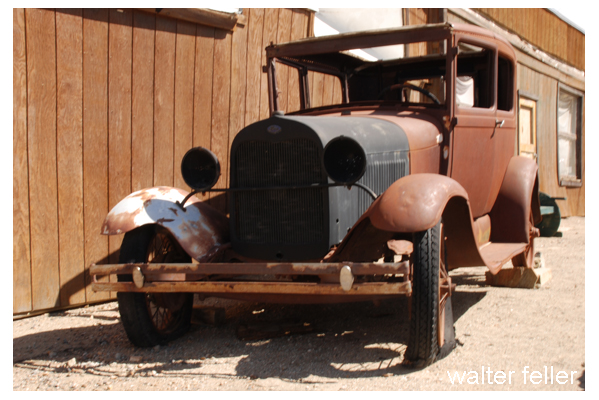 By 1900, Randsburg's 3,500 inhabitants had a 30-stamp ore crusher, bank, churches and theaters.


Railroad tracks soon connected the nearby town of Johannesburg to Kramer's Junction, some 25 miles to the south.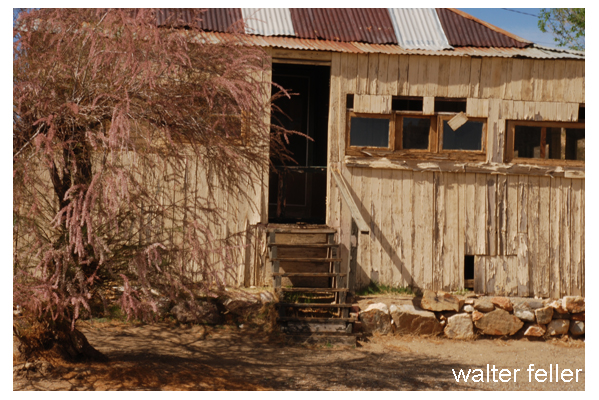 At the turn-of-the-century, when gold was worth only $12-$16 an ounce, Randsburg's famous Yellow Aster Mine recovered $3 million in gold.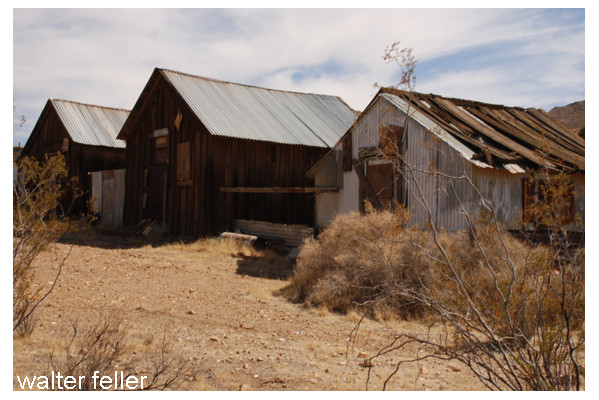 In 1911, to take was $6 million. Most of the visible, or free gold, in the Rand Mining District already had been found before World War II, when gold mines nationwide were classified as "non-essential" industries, and closed.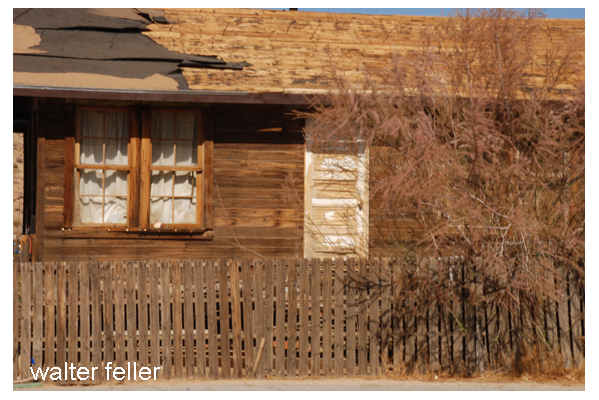 Technological developments now overshadow earlier methods of extracting free gold and make recovery of microscopic gold from low-grade ores economically feasible.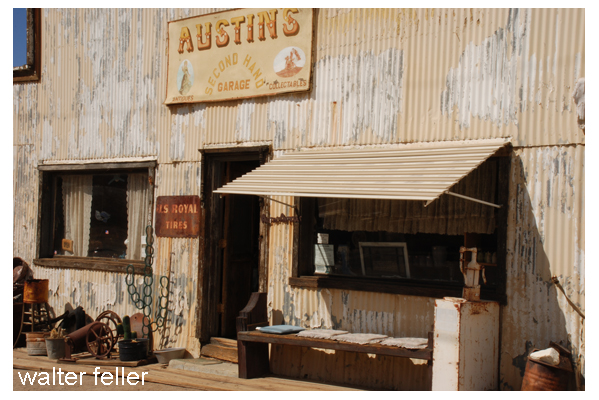 During boom and bust, fires and war, smallpox and influenza epidemics, Randsburg tenaciously has clung to life.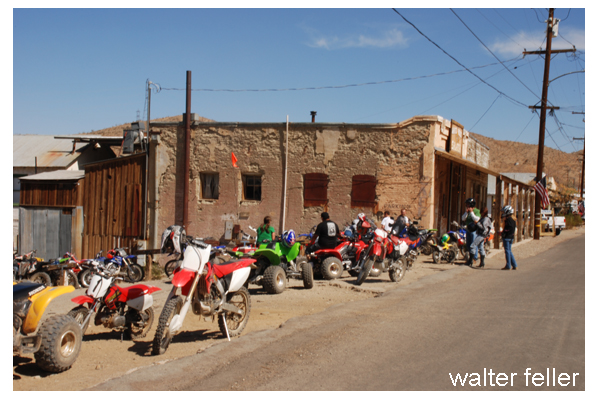 It still does.


source - BLM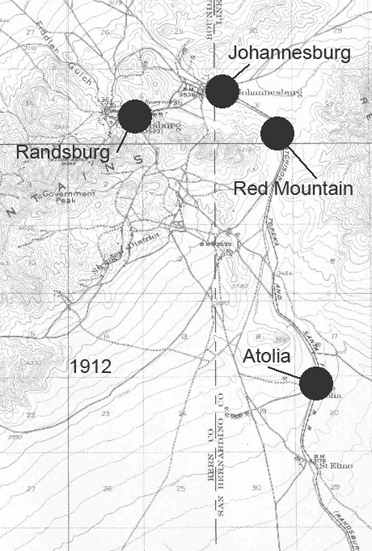 Heritage of the Upper Mojave
"It is a land steeped in the romance and lore of a colorful past which witnessed a cavalcade of pathfinders, explorers, gold seekers, stagecoaches, and freighting wagons -- culminating with the entrance of railroads, ..."
C.W. Tucker Photos
Photographs made by C. W. Tucker, Randsburg photographer circa 1896 - 1898
Historic Randsburg Photos
Burton Frasher photos - 1934
History of Randsburg Mining District
Wandering prospectors from the El Paso District discovered that the Summit Range, located northeast of the El Paso Mountains, also contained ...
Atolia-Randsburg Tungsten Boom
Randsburg by the beginning of the twentieth century has settled into a calm period of average, modest mining production. No new gold discoveries ...
Randsburg Weather
Current Randsburg weather conditions and forecast