Desert Rivers:
Mojave River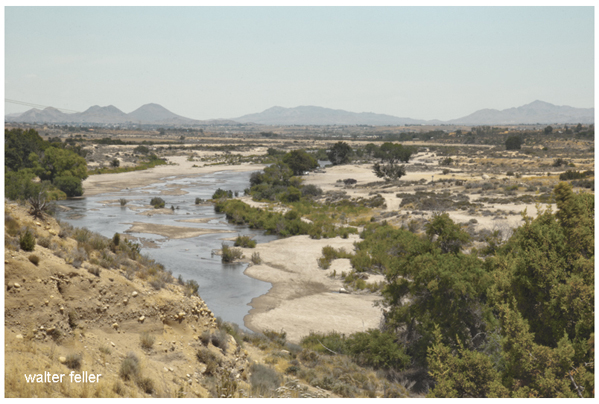 Mojave River along Hesperia
---
The Mojave flows approximately 110 miles from the San Bernardino Mountains watershed to Soda Lake in Baker. The river flows beneath the surface for most of its length, with occasional surface flows. Mojave River appears when bedrock pushes water up or rainstorms send a pulse down from the mountains. Perennial flow is usually found at the Mojave River Forks, where Deep Creek and the West Fork come together. It is also found at the Upper Narrows between Apple Valley and Victorville and the Lower Narrows. Downstream, the Transition Zone is a rare river stretch. It's the only significant riparian habitat in the western Mojave Desert, with its lush, 15-mile-long corridor of cottonwood trees and riparian vegetation. Water also comes to the surface in Afton Canyon before sinking underground and disappearing into sand and rubble.
---

The Mojave River is unique as for most of its length water flows below ground, under the sand and instead of flowing toward the ocean as rivers do, the Mojave flows inland, terminating in the middle of the desert.

The ephemeral waters of the Mojave originate in the watershed of the San Bernardino Mountains. Water gathers from north of the ridgeline and flow down a series of creeks and washes, either underground, or combine in either Deep Creek or Miller Creek, the main above ground sources of the Mojave River before it slips beneath the surface.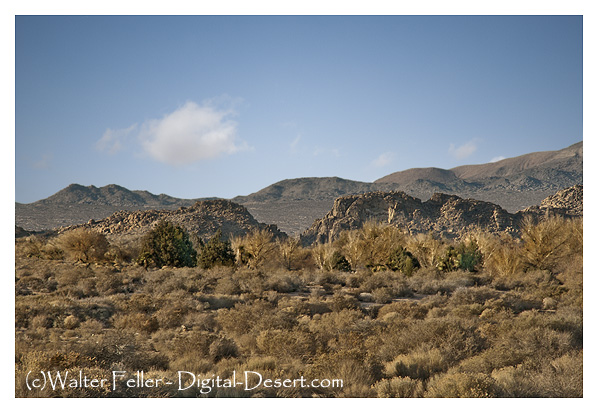 Upper Mojave River Narrows

The Mojave waters do come above ground. Usually, the river flow can be seen at the upper narrows between Victorville and Apple Valley, then downstream past Barstow at the lower narrows as the river begins its way through Afton Canyon. The river winds down the canyon and seeps into the sand disappearing before it reaches Soda Lake near Baker.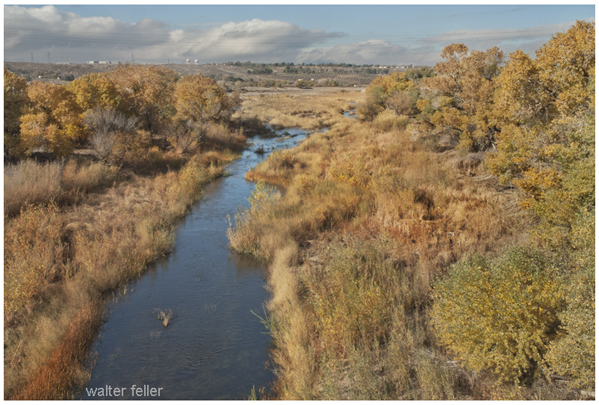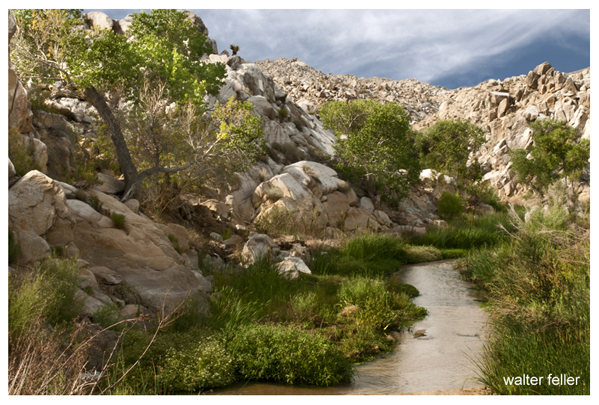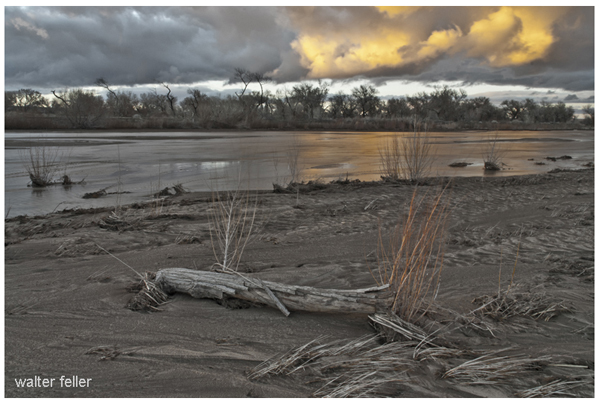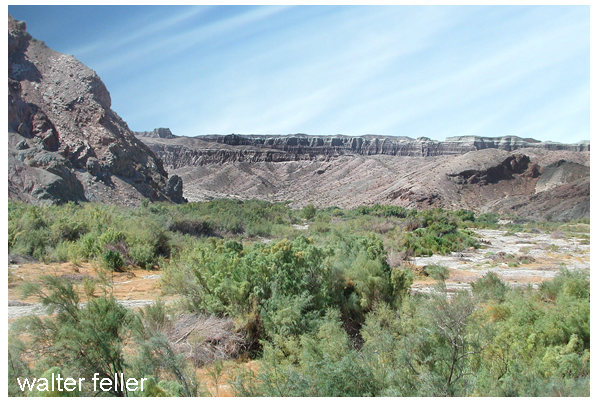 Afton Canyon

The Mojave Road followed along the river from Soda dry lake to the Cajon Pass. Desert Indians used this as a trade route where water could easily be found on the way to and from the coast. Later, the Old Spanish Trail and Salt Lake Trail (Mormon Road/Trail) joined up with the river near where Daggett is today.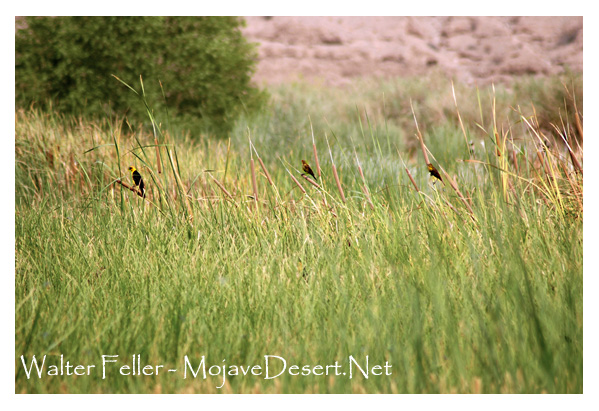 ---
---
Maps
Points of Interest
Nature
History
Geology
click for larger map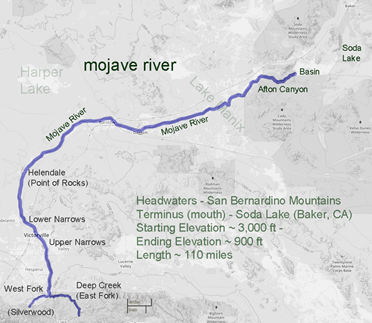 East Fork (Deep Creek)
West Fork
Ancestral Mojave River
How the Mojave River got its Name
Mojave River Trail
The Broken River