Dry Lakes/Playas : Mojave Preserve

Soda Lake
Playa lakes are among the flattest landforms in the world. They form under arid conditions in interior basins with no outlet to the sea. During wetter climatic conditions, the playa lake basins of the Basin-and-Range province were filled with perennial lakes.

Soda Lake lies at the terminus of the Mojave River. In wet years, the playa may contain standing water and flooding has occurred near the I-15 Freeway at Baker. In drier times, water lies very near the surface in parts of the playa. Capillary action draws the water upward where it evaporates, leaving a puffy "efflorescent" crust of evaporite minerals such as sodium carbonate and sodium bicarbonate.

At least twice, a long-lived lake (Lake Mojave I and II) existed in the region of Soda and Silver Lake playas, from about 18,000 to 16,000 years ago and from 13,700 to 11,400 years ago. The second lake developed when Afton Canyon was incised and a large lake near Barstow (Lake Manix) was drained.

Lake Mojave dried out by about 8,700 years ago. Although short-lived, lakes have periodically existed in the basin. Desiccated lakes can be major sources of eolian sediments, as the man-made desiccation of Owens Lake has shown recently. Thus, the complex history of Soda Lake is interwoven with the history of the dune fields at its southern margin.

Ecosystems: Geology:
Playa/Dry Lake Formation

A playa is a dry, vegetation-free, flat area at the lowest part of an undrained desert basin. It is a location where ephemeral lakes form during ...

Mojave Preserve Geology

The geology of Mojave National Preserve is very complex and diverse due to igneous and metamorphic activity and structural deformations associated ...
Other:
Zzyzx - Soda Springs

Near the mouth of the Mojave River, where the intermittant waters seep into Soda Lake, a mineral spring wells up near a ...

Lake Mojave Period

10,000-5000 B.C. Claims have been made for archeological assemblages dating to times earlier than the Lake Mojave period, but all are ...

Dry Lakes in the Mojave

In desert basins, where rivers merge but do not drain, a dry lake bed or playa may form. Playas usually appear ...

Satellite Image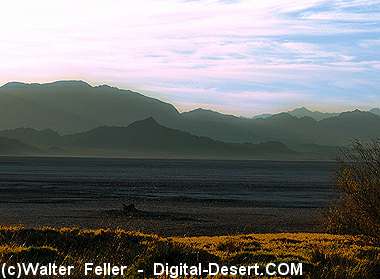 Sunrise at Soda Lake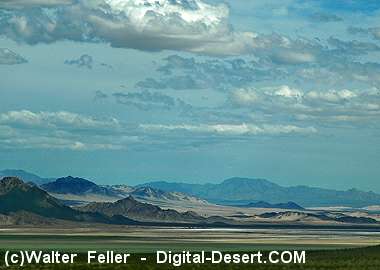 Looking southeast across Soda Lake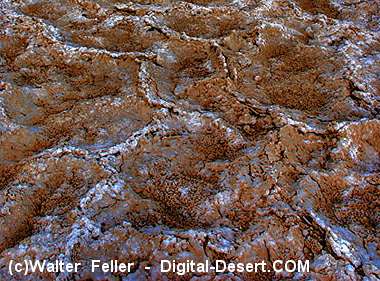 Evaporite crust of Soda Lake