Communities - Route 66
Ludlow, California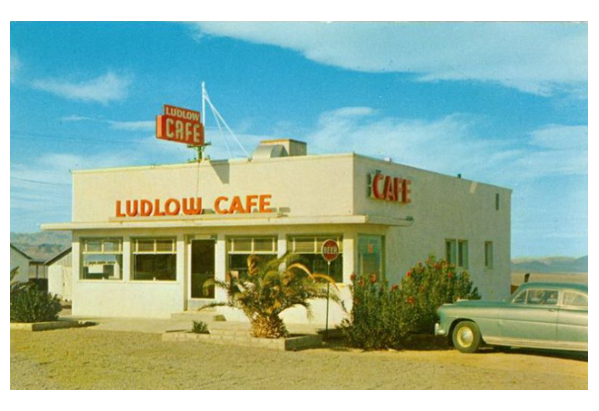 Ludlow Cafe - 1930s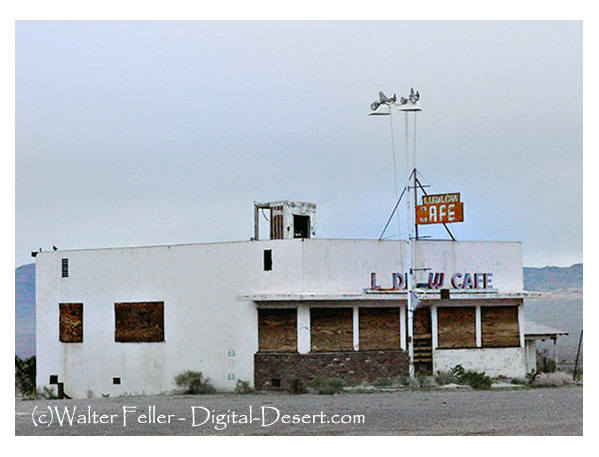 Ludlow Cafe - 2001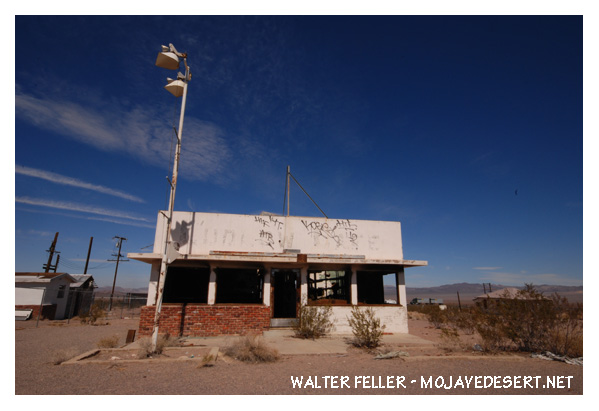 Ludlow Cafe - 2013

The town started as a water stop for the Atlantic and Pacific Railroad in 1883. Ore was found in the nearby hills, leading to a boom. By the 1940s, mining had ceased and the town was left with only the tourist traffic from Route 66. When Interstate 40 was built, there was little business and the residents departed, leaving empty buildings that still stand beside old Route 66.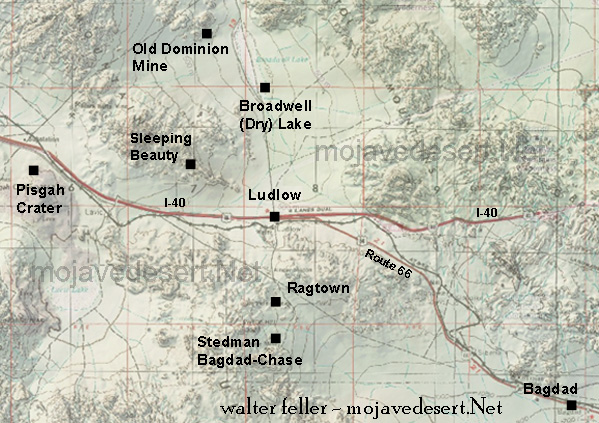 Ludlow, California, is a small town, with a population of about 10 residents, in the Mojave Desert about halfway between Needles and Barstow abutting Interstate 40, continuing it's long tradition of providing services to desert travelers.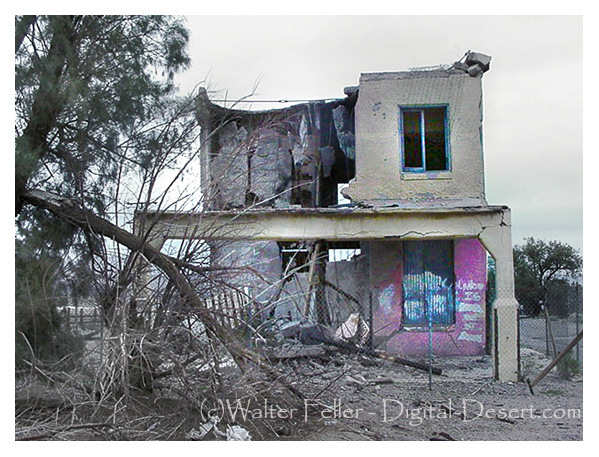 A magnitude 5.1 earthquake struck the Mojave Desert at Ludlow December 6th, 2008.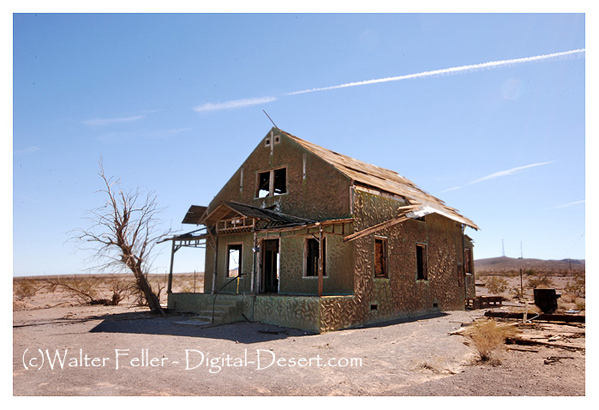 Ref - BLM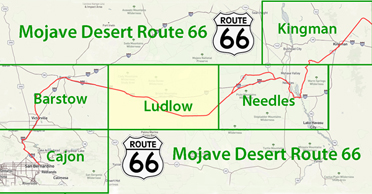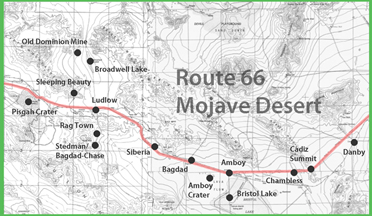 Sleeping Beauty
Broadwell Dry Lake
Tonopah & Tidewater RR
Old Dominion Mine
Stedman/Bagdad-Chase
Ragtown
Area Ecology
Ludlow Weather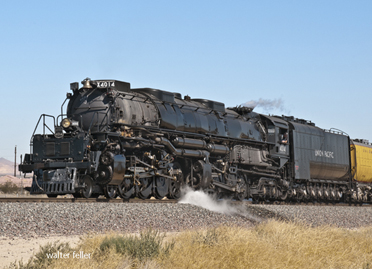 First Trans-Mojave Railroad

Related pages: Clipper Mountain Wilderness
ACCESS: This wilderness is approximately 28 miles east of Ludlow, ... Access the southern boundary from Route 66, east from the Ludlow to Danby Road. ...

Amboy Crater
The tiny town of Amboy, the home of Roy's Cafe, a few miles to the east, has few, if any ammenities. The closest town to the west is Ludlow. ...

Trilobite Wilderness
Access this wilderness by traveling 28 miles east of Ludlow on Interstate 40, and take the Kelbaker Road exit. Travel south I mile, where the road ...

Bristol Mountains Wilderness
Take the Ludlow exit from I-40 and follow the dirt road north for about 2 miles to ...

Interstate 40
Roads and Trails in the California Mojave Desert

San Bernardino County

Ludlow Cemetery

Pisgah Crater
Volcanic Natural Feature Photo Tour - Ludlow

Baghdad-Chase Mine
About 1898 John Suter, a roadmaster for the ...About 1898 John Suter, a roadmaster for the Santa Fe, headed into the hills south of Ludlow looking for water. Instead of water, he discovered gold, ...

Timeline of History of the Mojave Desert
1905-06 Tonopah & Tidewater railroad built from Ludlow to Tonopah via, Death Valley; abandoned during WW II 1906 Salt Lake City–Los Angeles railroad built ...

Serrano - Territorial Boundaries
... thence Northeasterly in an irregular line to a point approximately 3 miles Northeast of the town of Ludlow; thence Southeasterly in an irregular line to ...

Bagdad Area
... roughly bordered on the north by Interstate 40, the east by the Parker Branch of the Santa Fe Railroad and stretching as far west as Ludlow. ...