Wilderness - MAP
Bright Star >> Map #44

Bright Star Wilderness

SIZE: 9,520 acres

LOCATION: Kern County; 26 miles southwest of Ridgecrest, California

NATURAL RESOURCES: This wilderness surrounds Kelso Peak and associated drainages to the north, south and east. To the west, the Kelso Mountain system is contiguous with the Piute Mountain Range in the Sequoia National Forest. Vegetation varies: upper slopes of the 5,000 foot Kelso Peak are dotted with pinyon pine and juniper trees; intervening slopes are brushy with large granite rock outcroppings; and the boulder-strewn valley supports dense stands of Joshua trees. The varied habitats of the Mojave Desert, Sierra Nevada, San Joaquin Valley and Transverse Ranges ecosystem allow for a wide diversity of wildlife. The entire wilderness is included within the BLM Jawbone-Butterbredt Area of Critical Environmental Concern, an area set aside for cultural and wildlife values.


ACCESS: Access to this wilderness is via State Highway 178 east of Bakersfield and along Kelso Valley Road, or via State Highway 14 south of Red Rock Canyon State Park and along Jawbone Canyon Road. Travelers should check road conditions before driving.


Geomorphic Province :


Ecosection :
Southeastern Great Basin
Mojave Desert
Sierra Nevada
Sierra Nevada Foothills

Ecosubsection :
Eastern Slopes
Southern Granitic Foothills


Native Culture :
Tubatulabal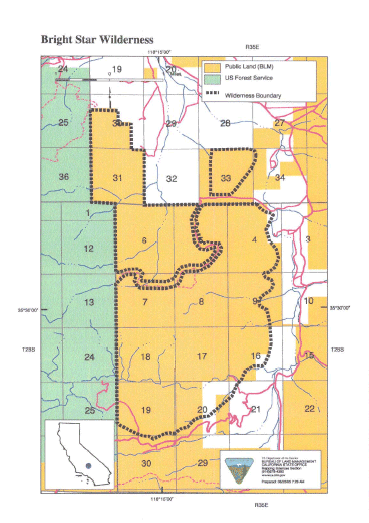 ..