Sagebrush Route Tour
The Iron Hog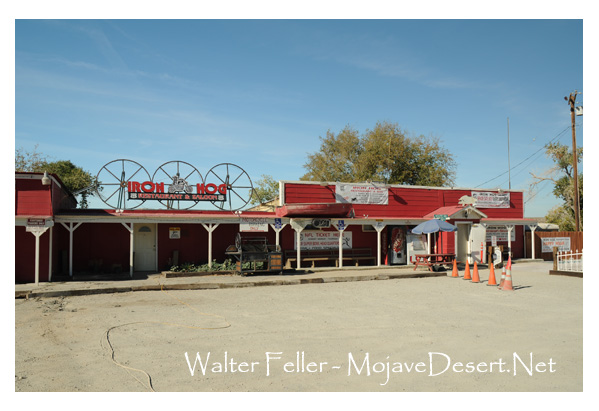 Iron Hog

1.40 -- Iron Hog (west).

Formerly the Lost Hawg, a biker bar. Although it has been redecorated many times, this is one of the early buildings along the highway. It has been owned by the same family since 1944. About that time it housed the dealership for Case farm equipment.

It later became McClintock's Restaurant, and recently has been renamed the Iron Hog, although there is a sign on the highway that refers to the earlier name of Mc Clintock's. The sign was put there to draw attention to the fact that this is an historical site on old Route 66. According to the owner, the structure was built in about 1931.
Oro Grande Underpass
Danny's Place
The Iron Hog
La Delta
End of the Trail
Elva's Malt Shop
Potapov's Service Station
Sage Brush Inn
White Orange Cafe & Motel
Watson's Richfield
Polly Gas
Helendale Store
Burden's Store & Post Office