Historic Highways, Roads & Trails
National Old Trails Road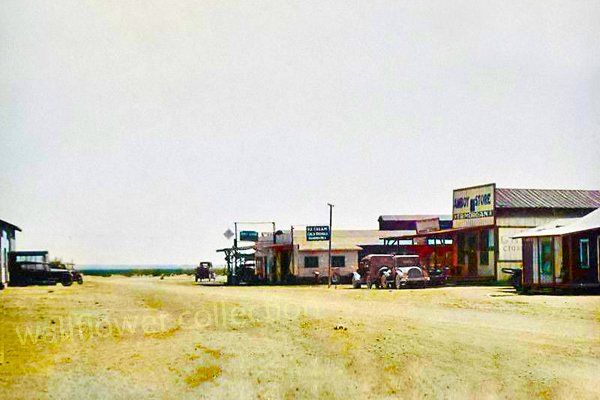 National Old Trails Road, Amboy, Ca. - 1925

Present-day Interstate 40 roughly follows the route of U.S. Highway 66, John Steinbeck's famous "mother road." The route developed initially as cross-desert motorists drove as close as possible to the Santa Fe Railway tracks, because the presence of settlements along the line made it easier to obtain supplies and help if necessary. The alignment became known as the National Old Trails Road, as it was progressively graded and developed. In 1914 the Automobile Club of Southern California placed signs along its route from Los Angeles to Kansas City and produced maps promoting the use of the road.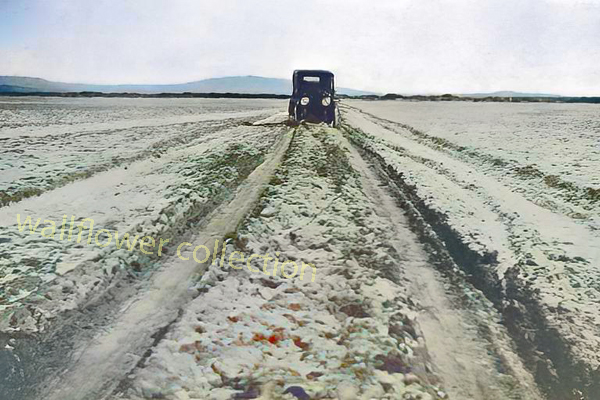 The route was designated U.S. Highway 66 in 1926, and paving through the desert was completed by state agencies, assisted by federal funds, by 1931. The road was realigned several times; the initial route through Fenner and Goffs was bypassed in 1931 by a shorter route with a steeper grade. The federal government passed legislation in 1956 that called for the construction of a system of limited access, high speed, multiple lane interstate highways.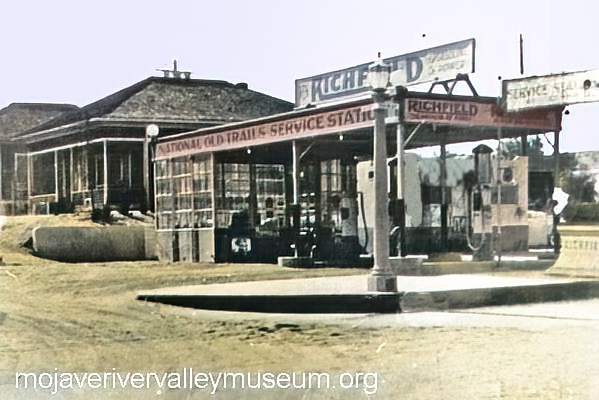 Interstate 40 came later on in the highway system. Construction began in the late 1960s and was completed through the desert in 1973. The new design was more efficient and did not parallel U.S. 66 for much of its length in the Mojave. The older highway lost its designation in 1985. Now known as the National Old Trails Highway, it sees moderate use as an access road. Interest and nostalgia for Route 66 has increased as the convenience and speed of the interstates has become a fixed part of American culture. Desert towns along the desert route such as Needles, Goffs, Essex, Amboy, and Barstow count Route 66 tourism as a significant economic strategy.

(adapted from NPS)


1921 Blue Book
NOTR Maps - 1915
Barstow to Needles

1923 Maps and road guide
Across the Mojave
NOTR Victor Valley
Across Victor Valley
Route 66
Perhaps no other highway in the U.S. is as fabled as Route 66. It has been immortalized in song, literature, and even a T.V. series as the Main Street of America. ...
Interstate 40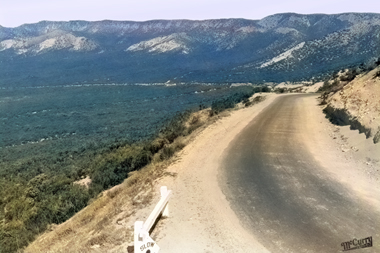 Cajon Pass - circ. 1920s - McCurry Photo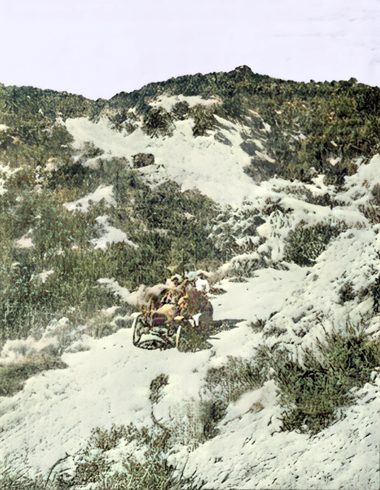 Descending into the Cajon Pass