Ghost Towns - Route 66

Amboy, California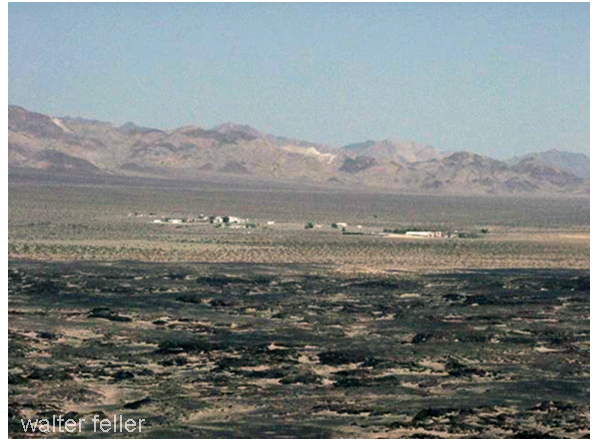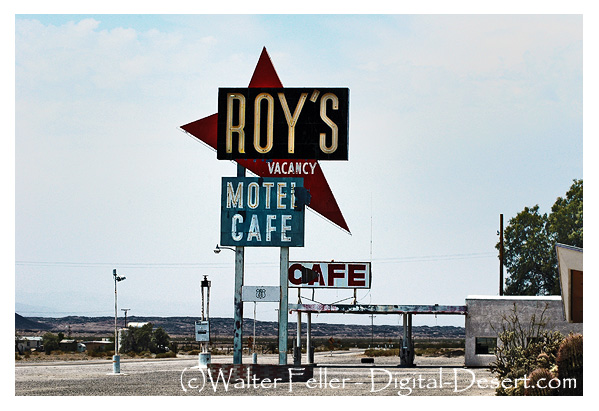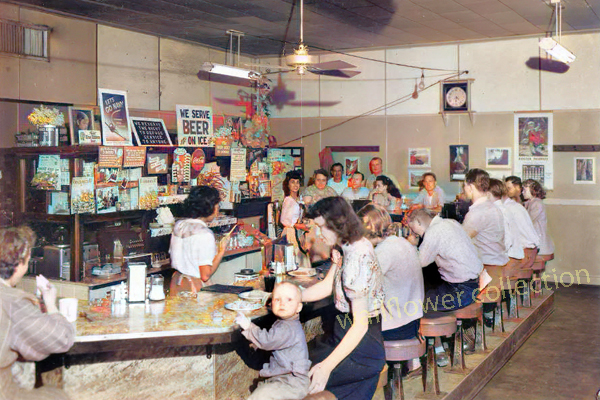 Although Amboy was first settled in 1858, the town not established until 1883. Lewis Kingman, a locating engineer for the Atlantic and Pacific Railroad, created the town as the first of a series of alphabetical railroad stations that was being constructing across the Mojave Desert.

In 1926, Amboy became a boom town after the opening of U.S. Route 66. In 1938, Roy's Motel and Cafe opened, which prospered due to its isolated location on the route. By 1940, Amboy's population had increased to 65. Its growth was tied not only to tourists, but also to the Santa Fe Railroad over which high-speed freight trains still run today between Kingman, Arizona and the BNSF Railway Barstow yard.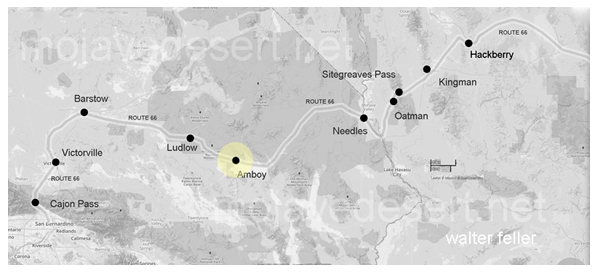 During the Great Depression and World War II, tourism declined nationally. But the remaining travlers need for lodging, meals, and gasoline kept the town busy. The town remained this way until the opening of Interstate 40 in 1973, which bypassed Amboy as well as other rest stop communities such as; Newberry Springs, Daggett, and Essex.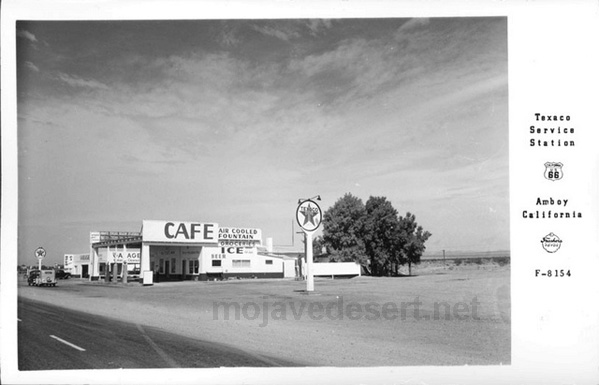 Amboy Cafe - 1948 (photo by Burton Frasher)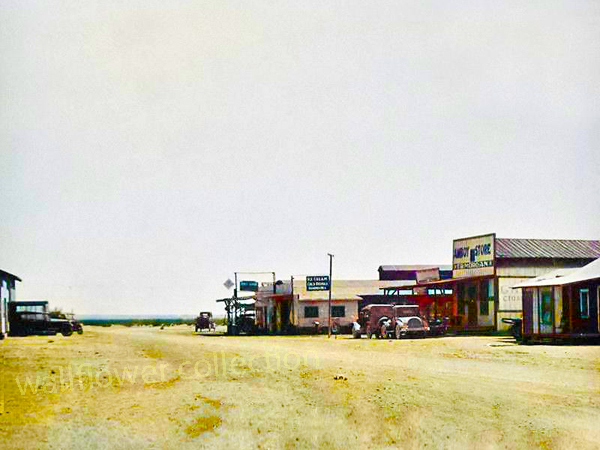 National Old Trails Highway, Amboy, Ca., circa 1925



Amboy Weather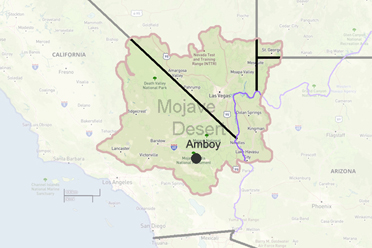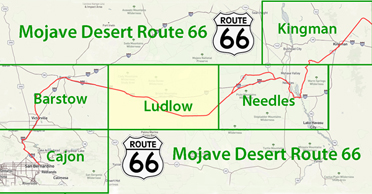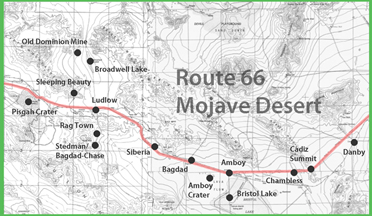 Amboy, settled as early as 1858, became a water stop when the Southern Pacific Railroad laid its tracks through the Cadiz Valley in 1883-84. Following the course of the railroad and the National Old Trails Highway, Route 66 was opened in 1926. Amboy soon saw heavy traffic along "The Mother Road" as flivvers, dust bowl emigrants, soldiers and vacationers made their way through the Mojave Desert. Facilities included a café, service station, school, motel and post office. Water was hauled by rail from Newberry Springs, 50 miles to the west.

Roy's had served travelers along Route 66 from the beginning. Opened by Roy Crowl and later operated by Roy's son-in-law Buster Burris, Roy's has provided hot food, a cold drink, and gasoline to many a weary sojourner. Motorist could spend the night at the motel while vehicles of all types were serviced at the garage. Even after Interstate 40 bypassed the town in 1973, Roy's has served as a welcome oasis in the lonely stretch of desert.

Erected 2006 by Billy Holcomb Chapter - E Clampus Vitus. (Marker Number 126.)

National Old Trails Road
Amboy Crater
Bristol Dry Lake