Mojave Desert Cities & Towns - Victor Valley
Hesperia, California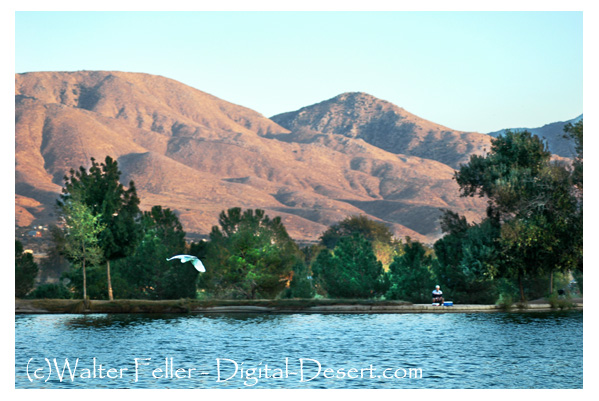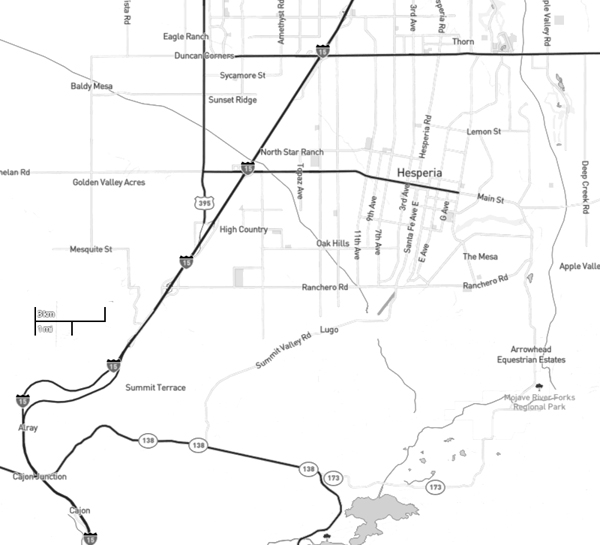 - click for larger map

About Hesperia

Population - 90,100
Square Miles - 26
Elevation - 3191
About 32 miles north of San Bernardino, California

City History

Hesperia's Past

The City's history stretches far beyond its 1988 incorporation. Hesperia's past is rich with the history of the Spanish settlers of the 1781 land grant Rancho San Felipe, Las Flores y el Paso Del Cajon, and later the westward travelers of the Mormon Trail. Before these times however, the area was sparsely populated by the Serrano Indians who called the area Topipa.

Max Stroebel, who was to become known as the Father of Orange County, acting as agent for a syndicate bought 50,000 acres of land encompassing much of what makes Hesperia today. The land was in anticipation of a railroad which was not to be for nearly 15 years, far too long for the investors. The land was sold at a loss and became the property of a German Temperance Colony.

The first major turning point in present day Hesperia occurred in 1885, when the California Southern railroad tracks were completed. This resulted in Hesperia's first industry, providing juniper wood to bakers in Los Angeles by way of train. Juniper is a very hard wood that was used as fuel for kilns up until the early 1900s, when oil became the principal fuel for bakers. That change in technology did not slow Hesperia's progress.

The 1900s were a booming time with the increased popularity of automobiles. The City served as the last stopping point before travelers made the treacherous trip down the Cajon Pass.

Hesperia Today

Hesperia has become known, not only for affordable housing, but also for the pleasant desert climate, clean air, beautiful scenery and sunsets and hometown essence that Hesperia has to offer.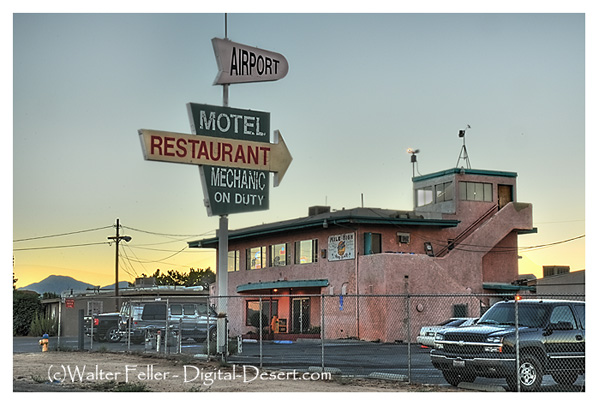 Hesperia Airport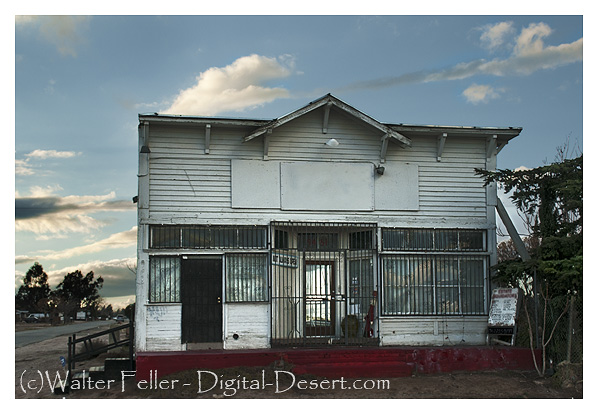 Walters' Store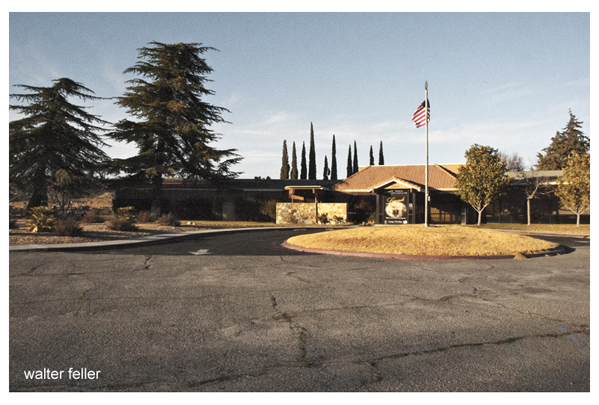 Golf Club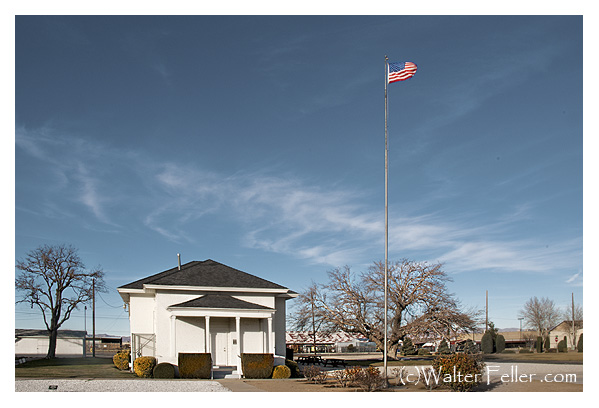 Hesperia School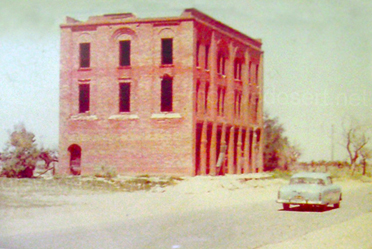 Hesperia Hotel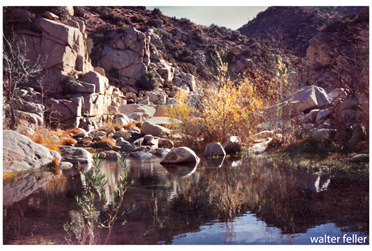 Lake Adelaide
Hesperia's early water system (Desert Gazette)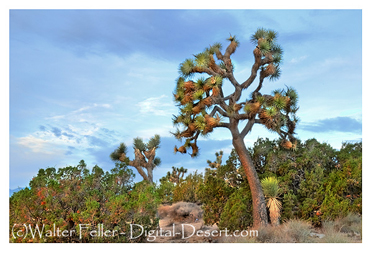 A History of Hesperia
The Ghost that Refuses to Die - by E.C. Jaeger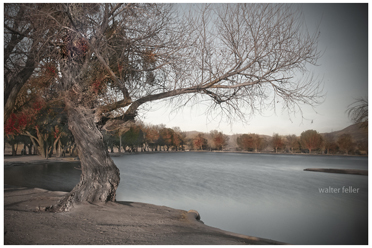 Hesperia Lake
-
Vanyume Indians
They ranged along the Mojave River from Victorville/Hesperia to east of Barstow. The Vanyume (Wanyuma) are mentioned in the journal of Jedediah Smith as ...
High Desert Plains & Hills
Mojave River