Hesperia, Ca.
Hesperia Hotel 1887 - 1961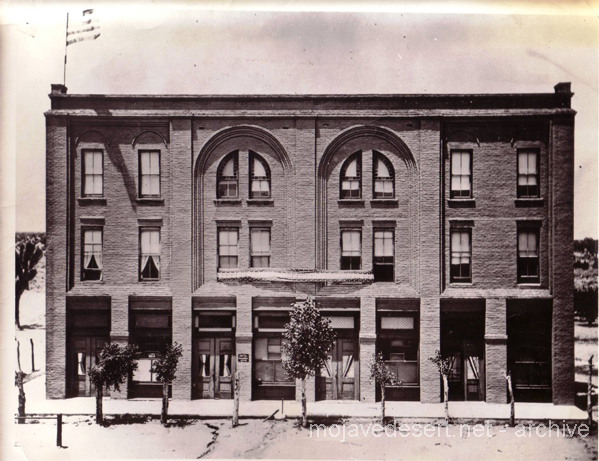 It was shortly after Robert M. Widney purchased a large parcel of land soon to be called Hesperia that work on the Hesperia Hotel began. A magnificent structure for its day took over two years to build and was designed to stand approximately 45 feet tall, 40 feet deep and 65 feet long. It is estimated that over 40,000 handmade adobe bricks were used in the construction of the Hesperia Hotel.

Sadly, the hotel is no longer standing. A number of people remember it well. Here are a few of the details that made this structure such an outstanding piece of Hesperia's history. Now remember, it was the late 1880s when the hotel was built. It was a three-story structure and a basement. There was a communication system between all three floors, hot and cold water available in the restroom on all three floors. The Hesperia hotel was in its glory from 1887 till it officially closed in 1926.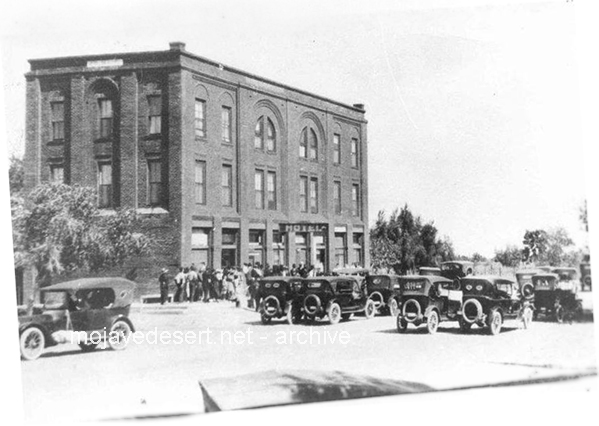 The reason the hotel closed was due to the re-routing of the National Old Trails Road that ran in front of the hotel to a new alignment about 8 miles away, which later became US 66. The building remained empty and not in use till the 1940s when the Tatum's used it for storage and feeding the workers of the potato fields.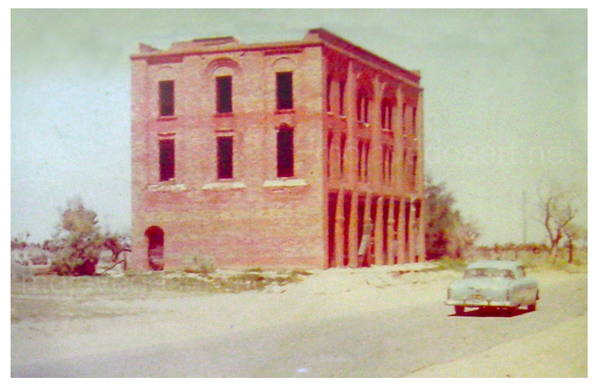 In the mid-to late 1950s, after M. Penn Phillips purchased Hesperia, there were many possible plans for the hotel. But upon learning that the adobe clay bricks had not been fired and were crumbling any plans for the hotel crumbled too. After its closure in 1926 the protective red paint on the building deteriorated away and exposed the sun-dried adobe. So, in 1961 this once magnificent Hesperia hotel was set to be burned to the ground in a practice burn for the local volunteer fire department. Then the remnants were bulldozed into the basement of the demolished building.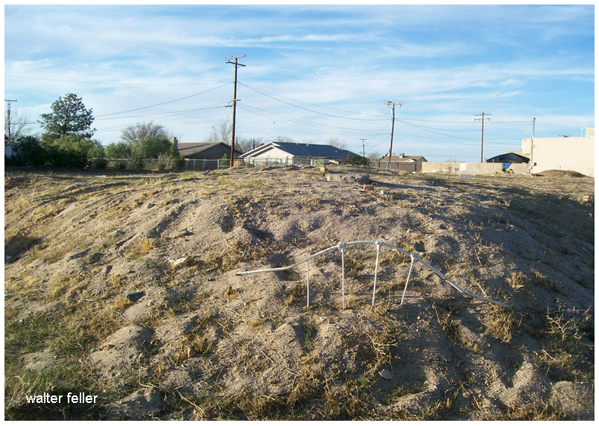 Adapted from materials at the Hesperia Library