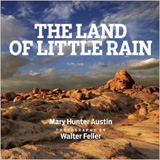 Natural Features
Rock Formations
Deadman's Point

Trona Pinnacles

This eerie, fantastic landscape is one of the most unique geological features in the California desert. These ...

Rainbow Basin

A sinking batholith, fallen volcanic tuff, sediments collected in and layered by lakes over millions of years, ...

Devil's Punchbowl

Pink formations along the San Andreas fault

Natural Arches

Photos of some of the arches in the Devil's Punchbowl

Mormon Rocks

These sandstone rock formations are named for the Mormon pioneers and freighters who would ...

Mojave Narrows

The Mojave River Narrows in between Victorville and Apple Valley is one of the rare places ...

Pisgah Crater

Cinder cone and lava field near Ludlow, CA.

Cougar Buttes

Granitic pluton formations near Lucerne Valley, Ca.

Red Rock Canyon NCA

The unique geologic features, plants and animals of Red Rock Canyon represent some of the best examples of the Mojave Desert. ...

Alabama Hills

The rounded, weathered contours of the Alabama's, form a sharp contrast between the crisply sculptured ridges of the Sierra. ...

White Tank Arch

Geological processes have created the arch over time. But in a geological framework, its existance ...

Arrowhead Pinnacles

The pinnacles formations overlook the Summit Valley south of Hesperia on the edge of the ...

Hole in the Wall

Nearly 18 million years ago, a volcanic eruption blasted outward from the nearby mountains. Propelled by the force of ...

Vasquez Rocks

These towering rock formations are one of southern California's most famous geologic wonders. This unique area offers ...

---


Grand Canyon Caverns

Being dry, stalagmites and stalactites are virtually non-existant. Air comes into the caverns from the Grand Canyon ...

Mitchell Caverns

In the two caverns spectacular and intricate limestone formations ...
NATURAL FORMATIONS
Rock Formations
Sand Dunes
Dry Lakes
Water Sources
Craters
Arches & Bridges
Views & Vistas
Geology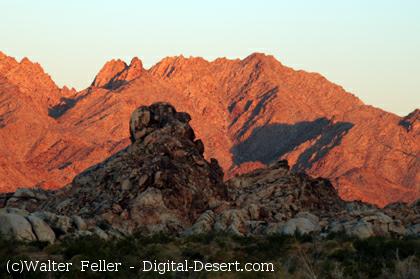 Joshua Tree National Park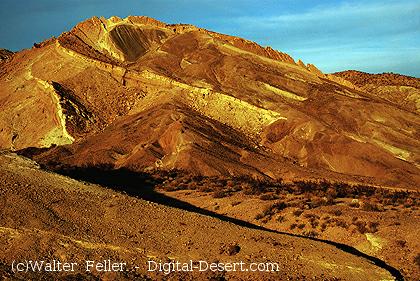 Rainbow Basin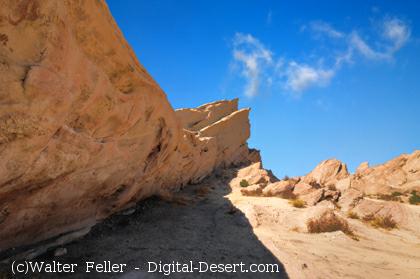 Vasquez Rocks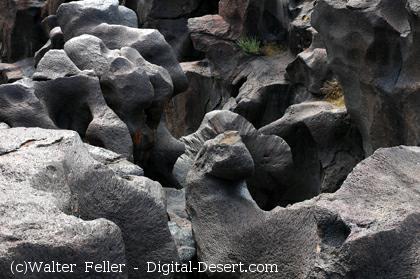 Fossil Falls