Mojave Desert Communities:
Yermo, California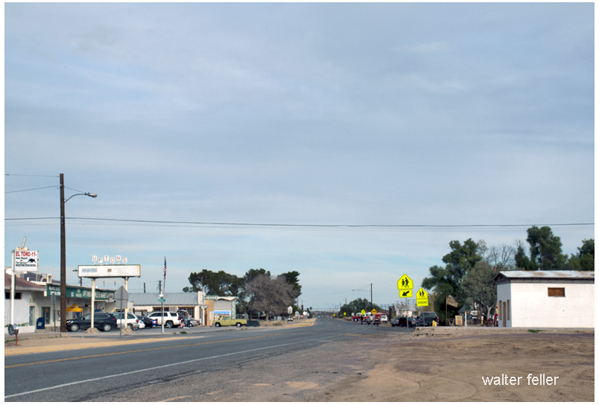 Founded in 1902 and originally named Otis, and renamed Yermo, a name derived from a Spanish word for "wilderness."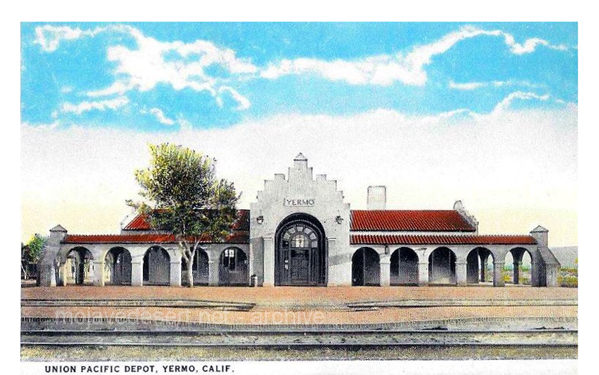 *Yermo: A community 4.5 miles northeast of Daggett. When the San Pedro, Los Angeles, and Salt Lake Railroad was built through there in 1902 the station was named Otis for General Harrison Gray Otis, a Civil War veteran and the second publisher for the Los Angeles Times. The name was changed to Yermo when the post office was established on 21 October 1905. In 1905 the railroad and the roundhouse and depot were completed. In 1980 the population was 1,092. This is the Union Pacific Railroad's principal operating point between Victorville and Las Vegas.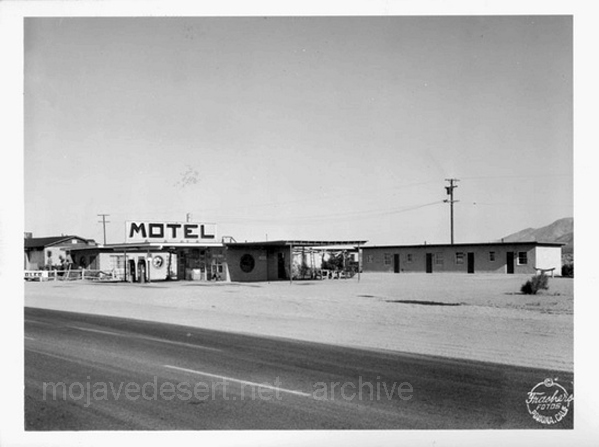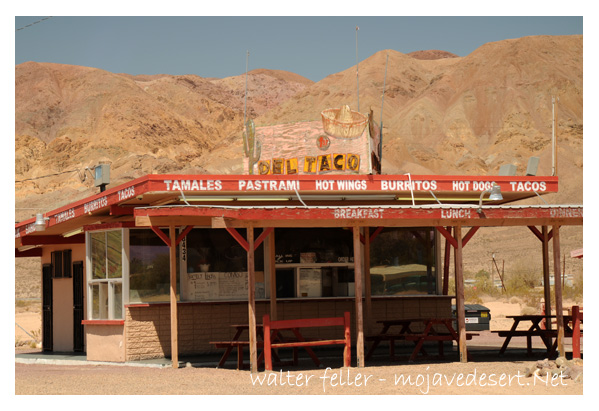 Del Taco in the 1960's - A Brave New Venture

"Ed Hackbarth and David Jameson opened the first Del Taco in Yermo, CA in 1964. With a menu of 19¢ tacos, tostadas, fries and 24¢ cheeseburgers, Del Taco brought in $169 in sales on its first day in business - the equivalent of 900 tacos. Things were off to a bold start."

from - Official History of Del Taco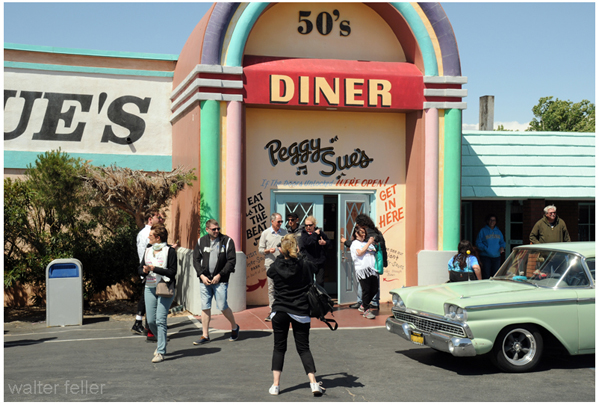 Peggy Sue's is an original roadside Diner, built in 1954 with 9 counter stools and 3 booths. It sets in on the shadow of the Calico Mountains and was built from railroad ties and mortar from the nearby Union Pacific Rail yard.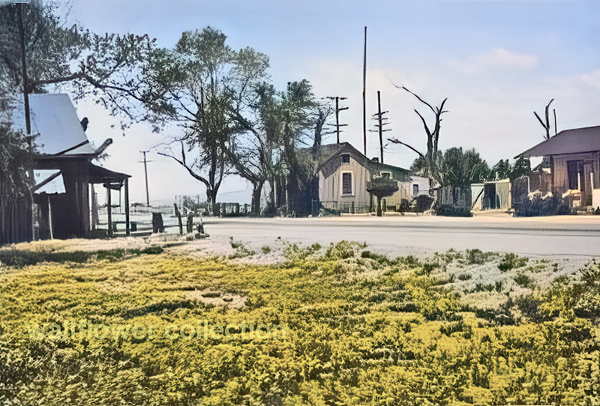 *Yermo Road: That portion of old U.S. 91 that intersects with Alvord Road at Manix.


*Reference - Mojave Desert Dictionary - P. Schoffstall, Mojave River Valley Museum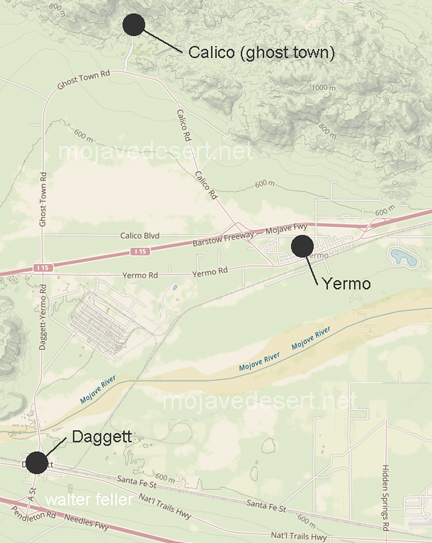 I-15 Freeway
Calico Ghost Town
Daggett
Mojave River
-
Yermo. Founded in 1902 as Otis, the name was later changed to Yermo, meaning "desert." it is the division point of the Union Pacific Railroad and is situated on Highway 91. Many of its citizens are employed in the US Marine Corps Supply Center close by. It is a natural stopover for tourist in as much as it is the "Gateway to the Calicos." Likewise, its rock shops are outstanding attractions.

~ Heritage of the Mojave River Valley

Translations of yermo

noun
wilderness - desierto, yermo
wild - tierra virgen, yermo, soledad, tierra poco poblada, tierra poco conocida
wasteland - yermo, baldío
waste - residuos, desechos, basura, desperdicio, desperdicios, yermo
leak - fuga, escape, pérdida, filtración, gotera, yermo

adjective
waste - inútil, desierto, sobrante, desechado, yermo, baldío