Bear Valley - Adventure Tours
The Lake Adventure
A celebration of Water in the Big Bear Valley

Dam This Lake

Big Bear Lake is a reservoir first created in 1885 to provide water to orange and lemon groves in the communities at the base of these mountains. Today, the groves are replaced by homes, businesses, and industry, but the reservoir remains. Big Bear Lake is critical to the mountain communities of people, plants, and animals that use its water.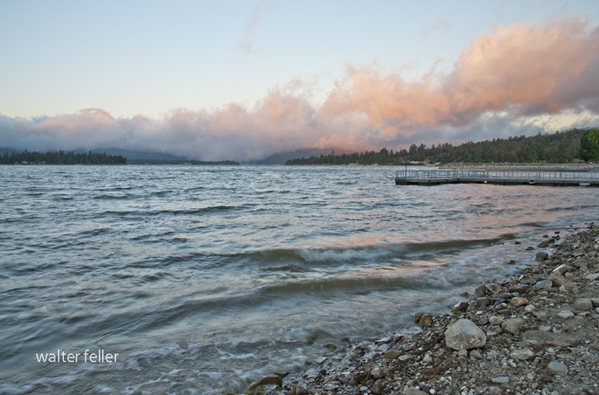 Here Today, Gone Tomorrow

A lake is a lake is a lake... or is it? Not when the lake is ephemeral -- like Baldwin Lake. "Ephemeral" means this lake fills with water during wet seasons and evaporates during dry seasons and periods of drought, leaving Baldwin Lake dry.

For Wildlife its Life on the Edge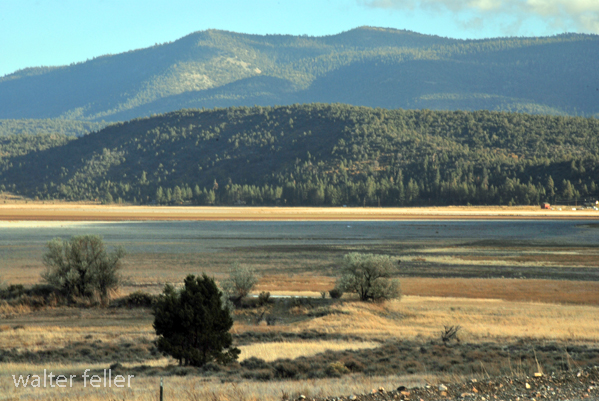 Where is your hangout? At Big Bear Lake, Baldwin Lake, and Stanfield Marsh ducks, pelicans, coots, herons, frogs, and mosquitoes hangout at the water's edge. Why do they hang out there? At the water's edge the water is shallow enough for plants to grow, providing abundant food and cover. These wildlife hangouts are in high demand since people are also attracted to the water's edge -- not only to visit but to build homes and live. Be careful when you visit. Stay on trails to protect fragile plants and view wildlife from a distance.

A Lakeside Drive
A great introduction to the valley, you can get a sense of what this cool ...

Big Bear by Boat
The land sure looks different from the middle of the lake. Somehow you ...

Gray's Peak Trail
Visit the fascinating world of the forest as you hike among towering ...

Alpine Pedal Path
Walk or roll along this paved trail through a beautiful, pastoral setting ...

Water Ecology Tour
Explore the exciting, sometimes hidden world of water. It flows through ...

The Woodland Trail
Walk this easy trail to discover the story of forest life. This walk gives ...

Cougar Crest Trail
Hike the Cougar Crest Trail and in two miles you'll be standing on the legendary ...

Common Flora & Fauna
Look for these common plants and animals on your Lake Adventure