Lakes: San Bernardino National Forest
Silverwood Lake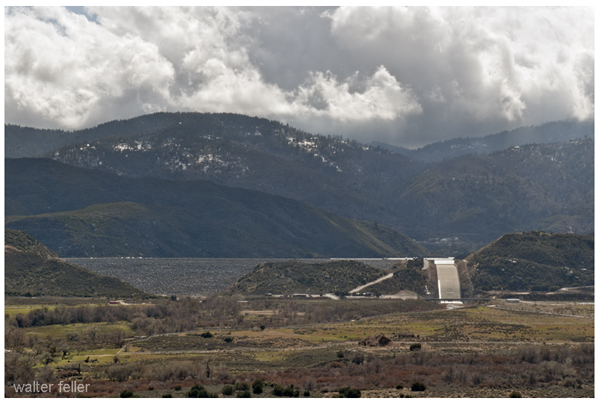 Located in between the edge of the San Bernardino National Forest and the edge of the high Mojave Desert, at an elevation of 3,350 feet above sea level, Silverwood Lake State Recreation Area captures the eye and the imagination with vistas of snow-capped mountain peaks reflected on the lake.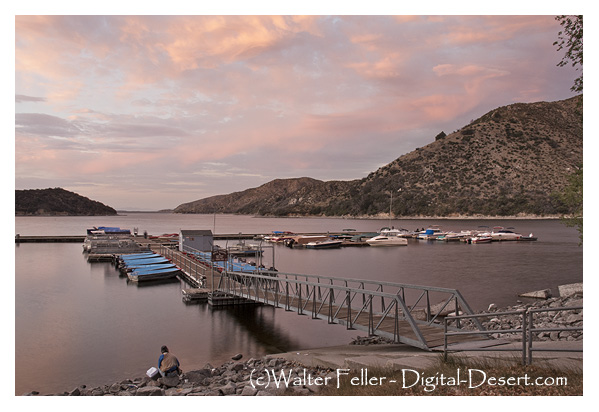 Thirty miles from San Bernardino, Silverwood Lake was formed by the 249-foot Cedar Springs Dam, which holds back the waters of the west fork of the Mojave River where it passes through the San Bernardino Mountains. Warm, dry breezes prevail during summer—with the highest temperatures averaging between 90 and 100 degrees from June to September. From December through March, rainy winter temperatures reach from the low 30s to the low 60s.
Native People

For some 2,500 years, the Serrano (Spanish for "mountain people") Indians occupied Yahaviat (pine place) on the ...



The State Water Project

... Supplying water and power for California's agriculture, cities and industry, the Water Project also provides ...

Wildlife & Habitats

California mule deer, gray foxes, coyotes, cottontail and brush rabbits, jackrabbits, western gray and ...

Recreational Activities

Boating, fishing, water skiing, jet skiing, hiking, bicyling, and swimming are all popular activities. Several picnic areas surround the lake, including ...
source: State of California

Pacific Crest Trail
Forest Lakes Tour
Silverwood Photo Gallery
- DesertGazette -
- The Four Indian Boys
- 1917 Summit Valley History
- Cedar Springs - 1964