Water Sources:
Lakes & Marshes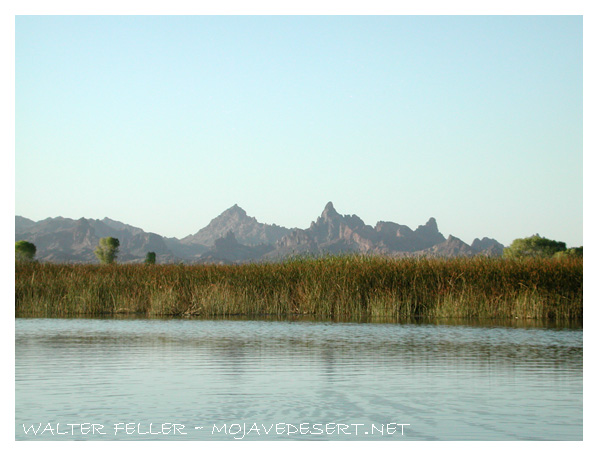 A lake is a body of relatively still, fresh or salt water of considerable size, surrounded by land.
Lake Mead
Three of America's four desert ecosystems--the Mojave, the Great Basin, and the Sonoran Deserts--meet in ...
Mono Lake
Mono Lake, at an elevation of 6,382 feet has held water for over ...
Convict Lake
In 1871, 29 prisoners escaped from a Nevada territorial prison. They broke up and ...
Silverwood
High in the heart of the San Bernardino National Forest, at the edge of the ...
Jackson Lake
Fishing, canoeing, kayaking, float tubing (boats without motors), picnicking, hiking, swimming.
Big Bear
Big Bear Lake is a reservoir first created in 1885 to provide water to ...
Lost Lake
Springs will often form along faultlines because of the inconformity the fault ...
Lake Gregory
Located in the community of Crestline, CA, Lake Gregory Regional Park is tucked in ...
Barker Dam
Originally built about by C. O. Barker, a cattleman, around 1900 to supply water for livestock.
Little Rock Reservoir
The Primary Purpose of the Little Rock Dam is to provide a water source to the ...
Elizabeth Lake
La Laguna Del Diablo, as it was known to the Spanish, was created by ...

Hesperia Lake
Jess Ranch Lakes
Lake Mohave
Saline Valley Salt Lake
Lake Tuendae (Zzyzx)
Big Morongo
Green Valley Lake
Saline Valley Saltlake
Marsh Areas
Havasu NWR
From desert bighorn sheep to the endangered southwestern willow flycatcher, birds and other animals at Havasu ...
Harper Wetlands
Afton Canyon
Afton Canyon's surface water makes it unique in the southern California desert. Known locally ... Also see:

Oases, Springs, & Hot Springs