Lakes: Cajon Pass
Lost Lake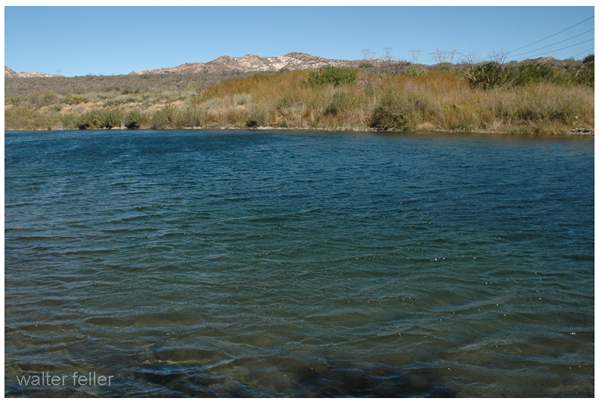 Springs will often form along faultlines because of the unconformity the fault produces allowing the groundwater to percolate to the surface. When a spring on the fault comes up in a low spot, it will pool and form a "sag pond." Lost Lake is such a sag pond forming as a result of the San Andreas fault.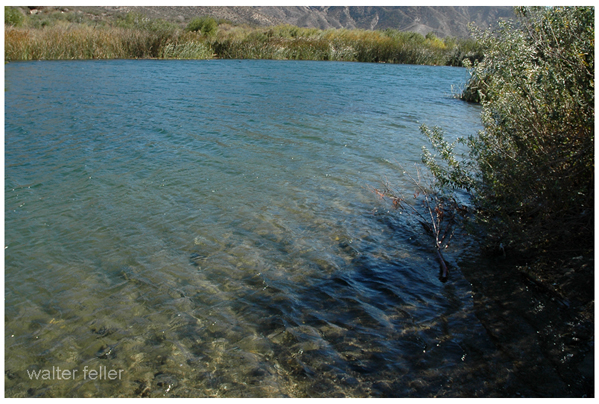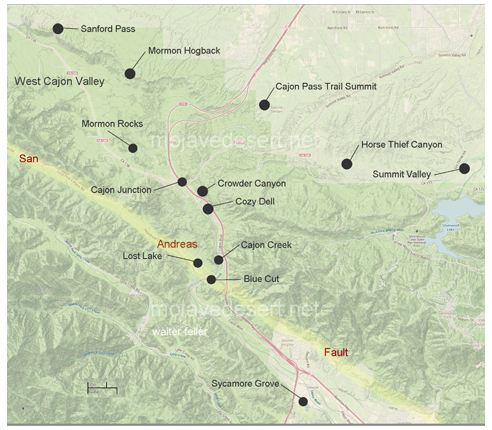 Also see:
Springs & Oases
A spring is the result of an aquifer being filled to the point that the water overflows onto the land surface. There are different kinds ...
San Gabriel Mountains
This subsection comprises the lower and warmer parts of the San Gabriel Mountains, which are ...