OST/Salt Lake Road - Mojave River
Lane's Crossing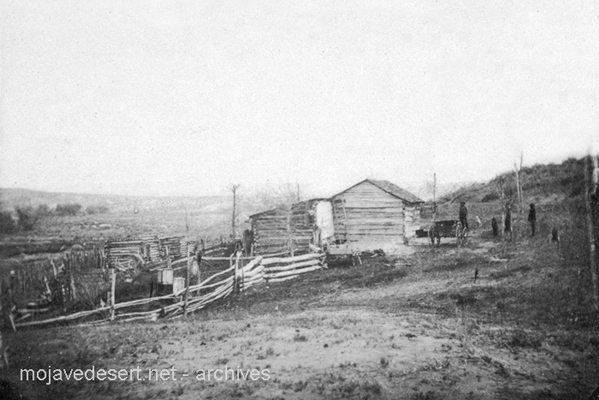 Lane's Crossing at the Mojave River - Rudolph D'Heureuse, 1863

Since ancient times, indigenous peoples have used the many networks of trails in the East Mojave Desert for both seasonal migration and to carry on trade with coastal Indians. Most of these trails converged at narrow passes and safe river crossings. Such was the case here at what has become known as the Lower Narrows, or Lane's Crossing. The Serrano-Vanyume village of Tobiabit was located here. The Mojave River flowed almost all year, providing weary travelers with much needed water and rest. The first American expedition to use this crossing was under the command of Jedediah Smith, who came from the East in 1826. Other notable explorers who used the crossing include Father Garces (1776) William Wolfskill (1830), and John C. Fremont (1844). Lane's Crossing was an important waypoint on the Mojave Road between Prescott, Arizona and Wilmington, California and was used by camels, wagons, soldiers, gold seekers, and outlaws.

Aaron Lane was born in New Hampshire in 1818. In 1847, Lane enlisted in Company H of the 9th U.S. Infantry to fight in the Mexican War. While in Mexico, Lane contracted malaria and was relieved of his duties. Finding the climate in New Hampshire unsuitable to his condition, Lane moved to Calavaras County, California in 1850. He later moved to San Bernardino California, where business and health prospects were more favorable. Realizing the commercial potential of this heavily utilized crossing of the Mojave River, Lane moved here in 1858 and established Lane's Pioneer Station. The station catered to the needs of immigrants, freighters, traders, and more than a few horse thieves and rustlers. In 1859 a group of Indians descended on Lane's home and stole all of his possessions. Despite this and other hardships, Lane endured and prospered, finally selling out in 1865. Aaron Lane died on September 14, 1883, a true California pioneer.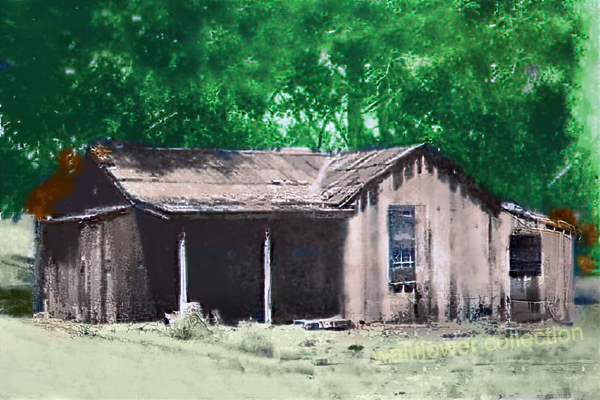 Lane's second place on the Mojave (colorized)

Plaque Dedicated May 4 2014 by The Billy Holcomb Chapter of the Ancient and Honorable Order of E Clampus Vitus

https://www.hmdb.org/m.asp?m=73550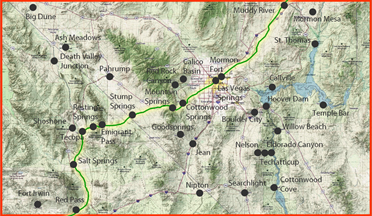 Lane's Crossing
Topiabit
Rudolph D'Heureuse - circa 1863
Mojave River