Communities:
Landers, California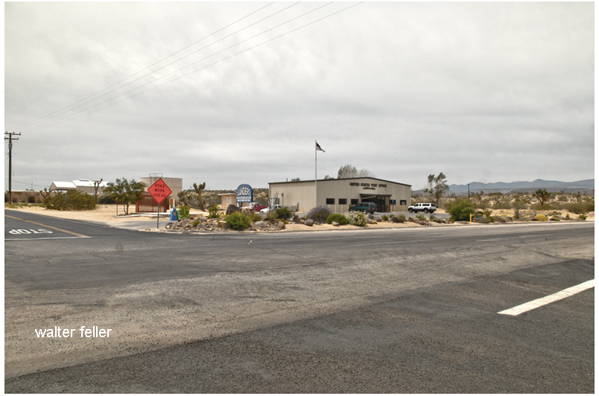 Downtown Landers, Ca.

Landers is an unincorporated community in the Mojave Desert, in San Bernardino County, Southern California. Landers' population, as of 2016, is 3,910 people.

Landers lies in the Homestead Valley of the southeastern Mojave Desert. The town's elevation is 3,100 feet (940 m) above sea level.

Landers, 14 miles (23 km) north of Yucca Valley, is bordered by the city of Joshua Tree to its southeast, Johnson Valley, California to its north, and Pioneertown to its southwest.

California State Route 247, named "Old Woman Springs Road" in the area, passes through Landers from Yucca Valley en route north to Barstow.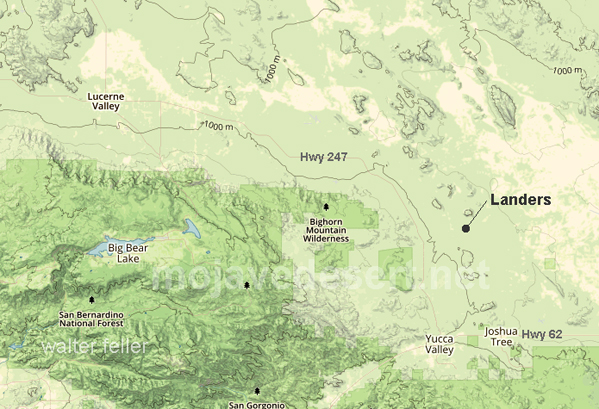 Landers Regional Map

At 4:57 a.m. local time on June 28, 1992, a large M7.3 earthquake awoke much of Southern California. Though it turned out it was not the so-called "Big One" as many people would think, it was still a very strong earthquake. The shaking lasted for two to three minutes. Although this earthquake was much more powerful than the 1994 Northridge earthquake, the damage and loss of life were minimized by its location in the sparsely-populated Mojave Desert.

The earthquake was a right-lateral strike-slip event, and involved the rupture of several different faults over a length of 75 to 85 km (47 to 53 mi). The names of those that were involved are the Johnson Valley, Kickapoo (also known as Landers), Homestead Valley, Homestead/Emerson, Emerson Valley and Camp Rock faults.

The surface rupture extended for 70 km (43 mi), with a maximum horizontal displacement of 5.5 m (18 ft) and a maximum vertical displacement of 1.8 m (5.9 ft).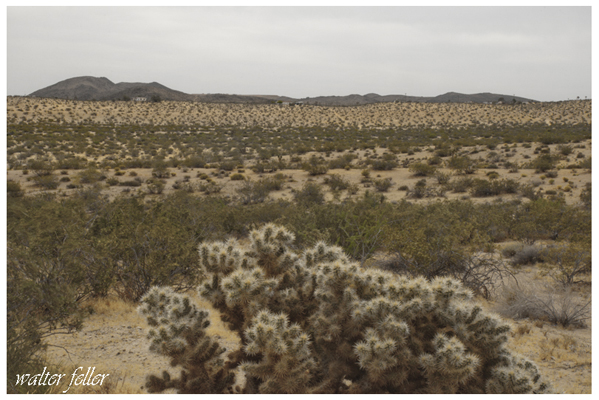 Landers Fault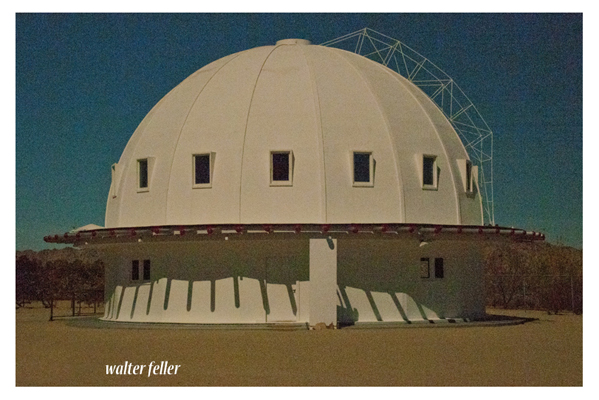 Integratron

George Van Tassel, creator of the Integratron, was a legendary figure, an aeronautical engineer who worked for Lockheed, Douglas Aircraft and as a test pilot for Howard Hughes at Hughes Aviation. He was also one of the leaders in the UFO movement who held annual "Spacecraft Conventions" at Giant Rock for 25 years. Van Tassel said UFO contact and channelings and ideas from scientists such as Nikola Tesla led to the unique architecture of the Integratron. He spent 18 years constructing the building.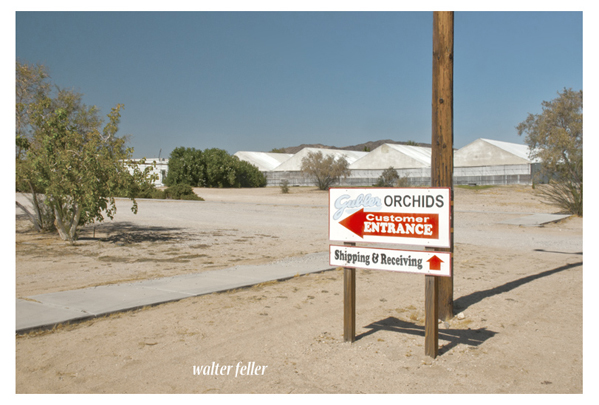 Gubler Orchids

The Gubler family has loved and grown orchids for three generations. Originally in Switzerland, Gubler Orchids was opened in 1918 by Heir Gubler. It was his second son, Hans, who moved to California to chase the American dream and in 1954 started Gubler Orchids selling the orchids literally from his station wagon. Now it is Hans' son, Chris, who continues the legacy, along with his sister, Heidi.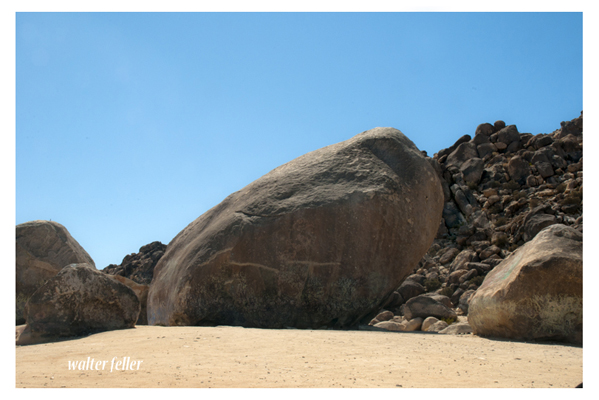 Giant Rock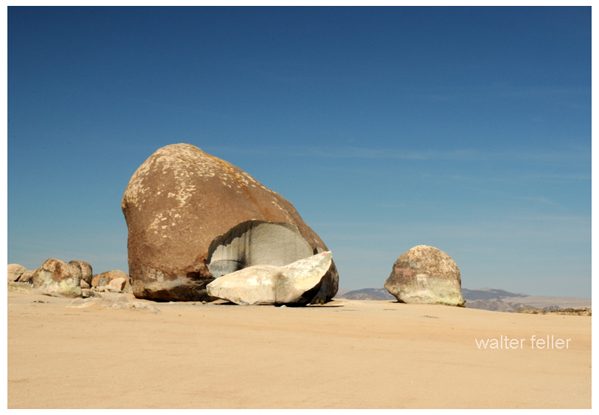 Otherside of Giant Rock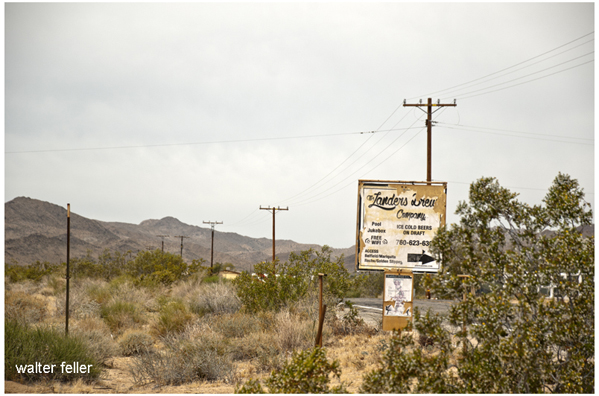 Landers Brewery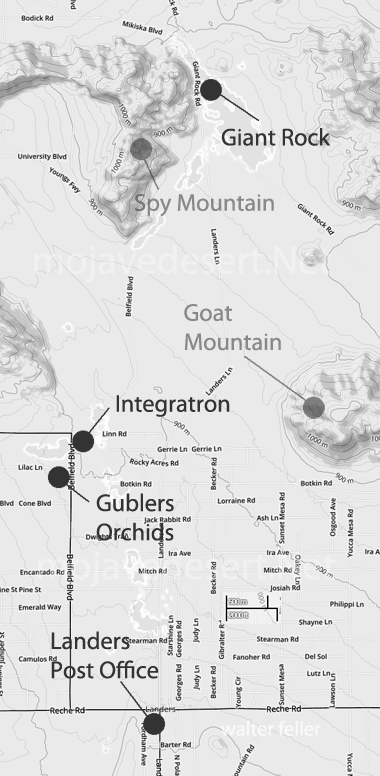 Giant Rock
Giant Rock Mystery Man
Integetron
Gubler Orchids