Landers
Giant Rock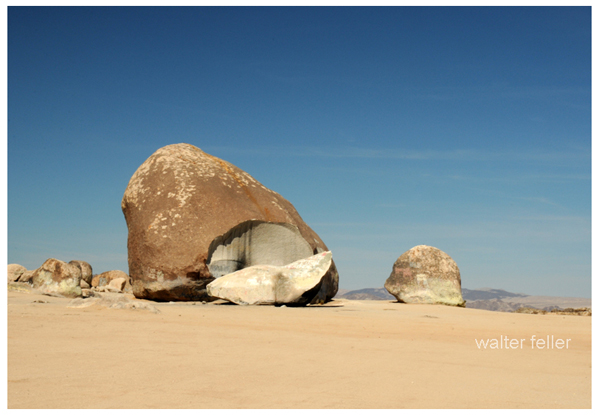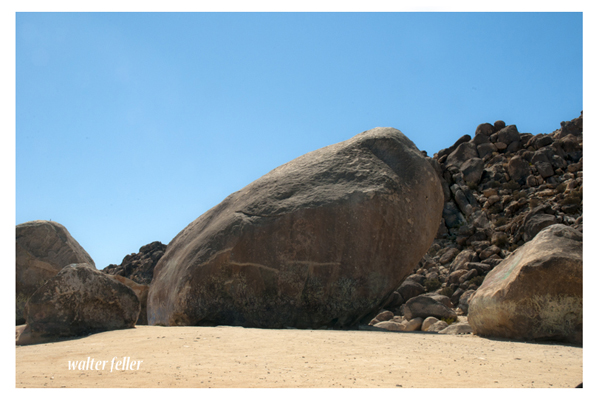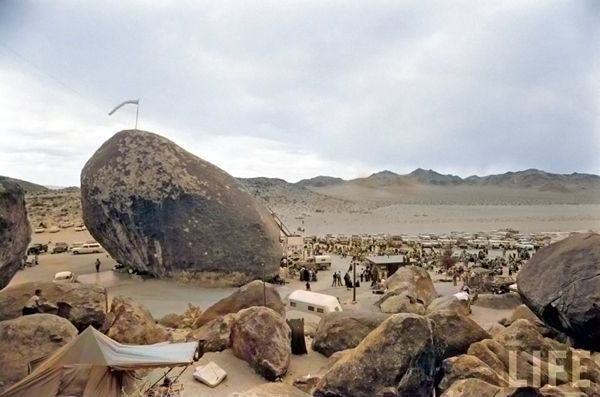 Giant Rock is a large freestanding boulder that covers roughly 5,800 square feet (540 m2) of ground and is about 70 ft in height. Giant Rock is said to be the largest free standing boulder in the world and is made of white quartz granite. Giant Rock was intact until February, 2000, when it fractured into two pieces.

At one time, a gentleman named Frank Critzer lived in a home he had dug under the rock. Unfortunately, Mr. Critzer blew himself to 'Kingdom Come' with an exceedingly large amount of dynamite during a law enforcement raid on the property. Under the circumstances it is not known if his death was accidental or not.

G.W. Van Tassle, builder of the Integratron, friend of Critzer, moved his family here. The rock became a popular venue for U.F.O. conventions hosted by the Van Tassles.

It has been suggested that years later the dirt runway that Critzer originally carved out of the creosote was used by smuggler pilots to bring drugs into California.
Giant Rock Mystery Man
Giant Rock & the Time Machine