Ranches
China Ranch
click photo to view the gallery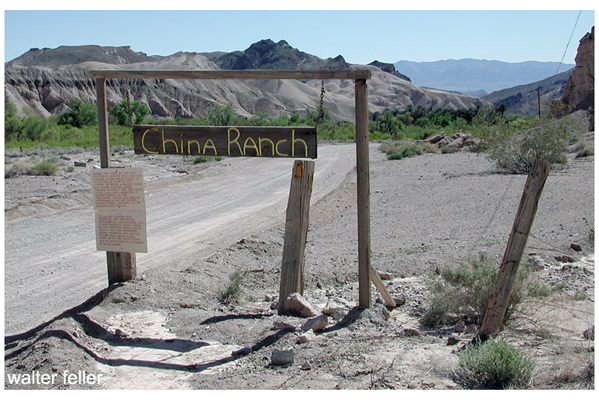 In the late 1890's, a Chinese man who had worked in the borax fields in Death Valley came to this canyon. He began a modest farm and ranch, raising fresh produce and meat for the local mines and their workers. It became known as the Chinaman's Ranch and became a desirable place for obvious reasons when compared to the surrounding terrain.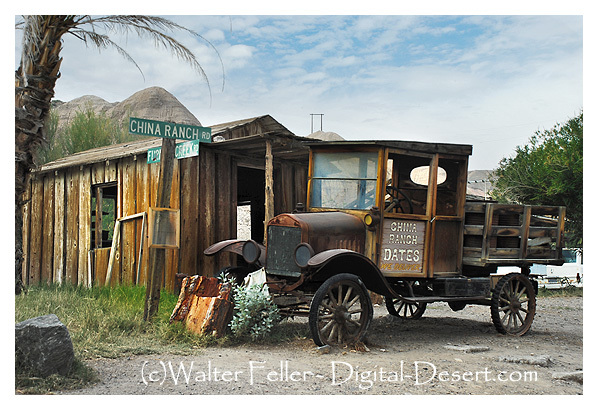 In 1900 the Chinese man suddenly and somewhat mysteriously disappeared, a Dave Morrison filed a deed on the property, proclaiming that it was now Morrison's ranch. Although the chinese fellow was never heard from again the name stuck and continues to be known as the China Ranch.

Also see:
Tecopa, Ca
Tecopa derived its name from Chief Tecopa, a Paiute Indian who was known as a peacemaker for his part in ...
Amargosa River
The Amargosa River originates in the mountains surrounding Beatty, Nevada, flows through the Amargosa Desert region, and terminates at Bad Water in Death Valley National Park. ...
Shoshonean Period, 1200 A.D.–Euro-American Contact
The Shoshonean period clearly anticipates the historic Native Americans with evidence of bow and arrow hunting, exploitation of plant resources using milling stones, and use of ...
Shoshone/Tecopa & the Old Spanish Trail
This fascinating route takes you far into quiet, hidden places steeped in a rich history. It can be driven in an hour but allow a full day to explore the ...
Noonday Dolomite "Worm Tubes"
Geology: These "peculiar tubular features up to several feet long, parallel to the bedding" ...