Cajon Pass: Route 66
Blue Cut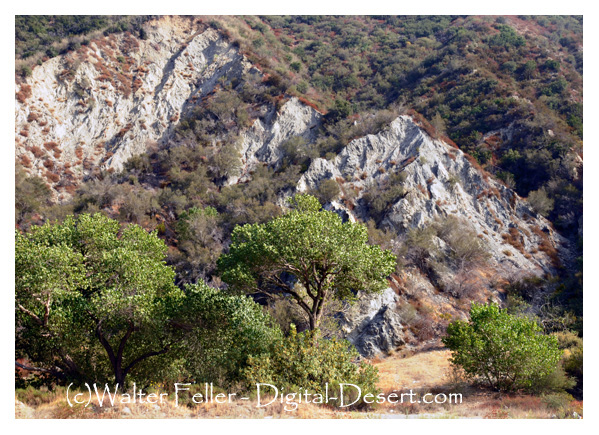 Cajon Pass, separating the San Bernardino and San Gabriel ranges has long been an important natural gateway. It is traversed by Indian trails, emigrant routes, railroads, and a superhighway. Early in the 19th century it became the southern end of the Old Spanish or Salt Lake (Mormon) trail. In the 1840s it was the scene of massive horse-stealing raids led by Indians and renegade mountain men, in which as many as 5000 head at one time were driven eastward. The Mormon pioneers who founded San Bernardino in 1851 traveled this route. In 1861 John Brown built a 12 mile toll road through the pass. It connected with the Van Dusen Road, providing improved access to the booming mining settlements in Holcomb Valley. The lower end of Cajon pass consists of a huge alluvial deposit 2 miles wide. About 5 miles above Devore is a narrow gorge eroded by Cajon Creek known as Blue Cut, also called lower Narrows. A Tollhouse for the Brown road was located nearby. This became the logical path for the railroad, which came in 1885. It was also the route of old Highway 66.

The construction of Interstate 15 has largely removed this once familiar landmark from the public eye.

ref: Plaque placed by the Billy Holcomb Chapter of the ancient and honorable order of E Clampus Vitus July 23, 1994.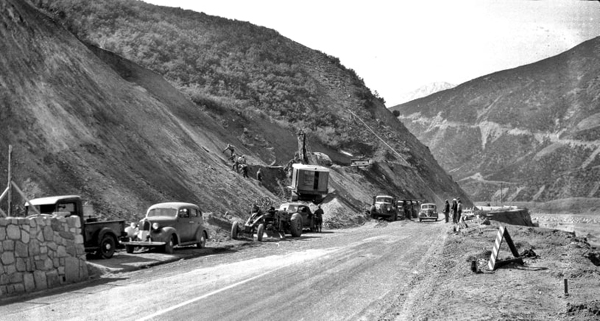 Blue Cut - 1939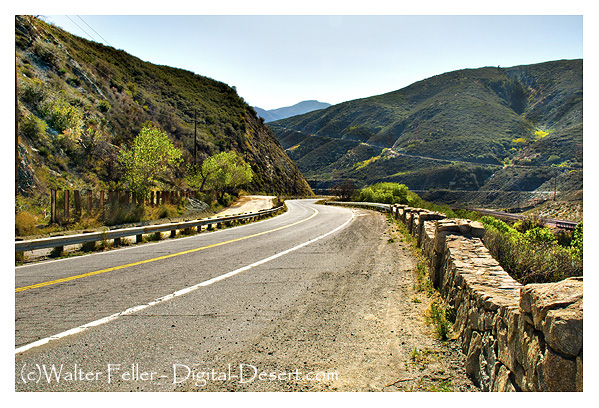 South of Cleghorn Rd. looking southbound from Blue Cut
Route 66 Book Store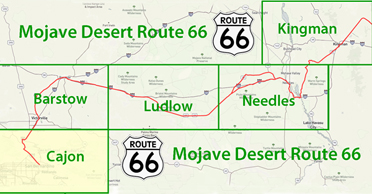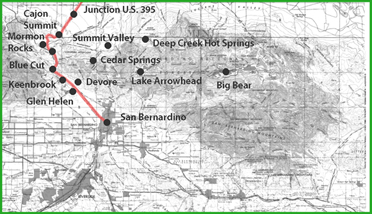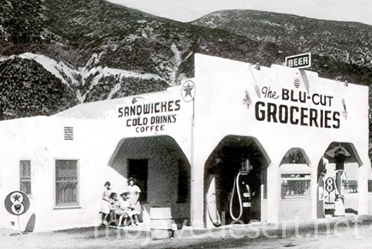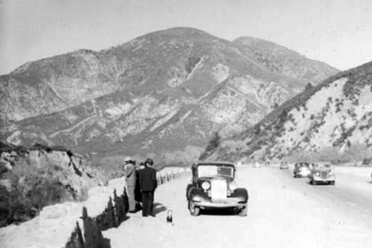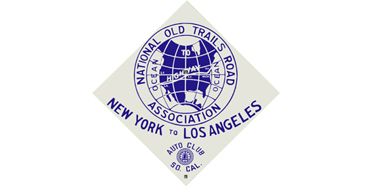 National Old Trails Road