Freeways & Highways
Highway 127
California 127 begins northbound in Baker, home of the 135 foot tall thermometer. It immediately leaves the busy Interstate 15 in north toward Death Valley. The highway does not enter Death Valley itself. California 127 connects with California 178 at Shoshone and California 190 at Death Valley Junction. From there, California 127 crosses the state line, becoming Nevada 373 as it continues north to Amargosa Valley in Nevada and a junction with U.S. 95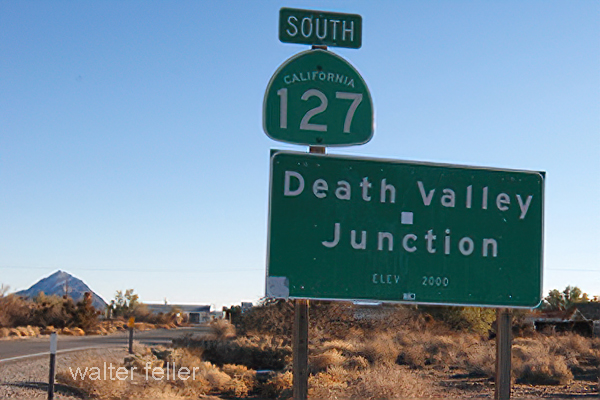 ---
California State Highway 127 is a state highway in California, United States. It is located in the state's southeastern part and runs north-south through Inyo County. The highway begins at the Nevada state line near Death Valley Junction and ends at the junction with I-15 in Baker.

CA-127 spans approximately 148 miles (238 kilometers) and is a vital transportation route for residents, tourists, and commercial vehicles. The highway passes through diverse landscapes, including deserts, mountains, and valleys, offering scenic views along the way.

Starting at the Nevada state line, CA-127 traverses the Amargosa Valley, a vast desert valley characterized by arid terrain and sparse vegetation.

As CA-127 approaches the community of Baker, it intersects with I-15, an important highway in the area. Baker is known for its iconic landmark, the World's Tallest Thermometer, which stands at 134 feet (41 meters) tall, symbolizing the record-breaking temperatures experienced in Death Valley.

In conclusion, California State Highway 127 offers an enjoyable and diverse journey through Southeastern California. From deserts to mountains, this highway showcases the region's natural beauty and provides access to various attractions and communities along its route. Whether you are a resident or a visitor, CA-127 presents an opportunity to explore and appreciate California's southeastern landscapes.


---
Mojave National Preserve
Baker
Salt Creek Hills
Death Valley National Park
Amargosa River
Dumont Dunes
Tecopa
Shoshone
Death Valley Junction
Ash Meadows (Nv)