West Mojave Desert
Lucerne Valley including Johnson Valley
Lucerne Valley & Vicinity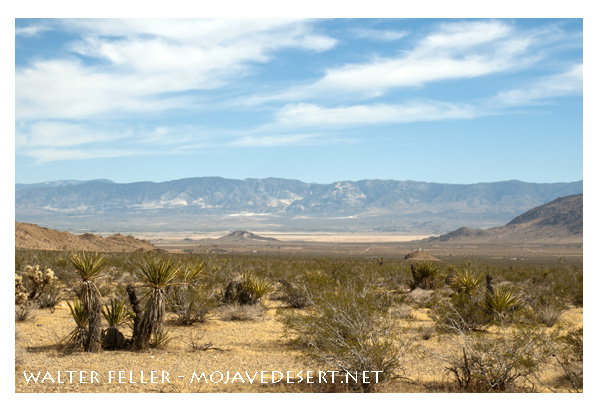 Feature Tours:

Lucerne Valley California

Lucerne Valley Community Model
"There's not much stress in Lucerne Valley" - Come and visit downtown Lucerne Valley. Be sure you stop off at the Lucerne Valley website for detailed local information and history.

Lucerne Dry Lake*
Lucerne dry lake is an absolutely beautiful dry lake rich in color and nature. Experience the photo model.

Highway 247, Lucerne Valley to Barstow
Continue the drive from downtown Lucerne Valley to Barstow

Lucerne Valley Cutoff*
Shoot, here's a dirt road, let's take it and see where it goes.

Camp Rock Road*
Mining road from Lucerne Valley to Barstow. Takes you way out in the middle of no where.

Soggy Dry Lake
Photo tour of the dry lake with the mixed up name. Johnson Valley OHV area.

Sand Dunes*
Shifting sands provide a different perspective at this remote set of dunes near Melville dry lake.

Old Woman Springs
Once a camp for indian woman and children while men went hunting in the mountains to the south. Now a private ranch.

Petroglyphs*
Indian rock art hundreds and hundreds of years old. Each petroglyph tells its own story

Dead Man's Point ghost town*
Private mock ghost town built in the fifties, which actually turned into a ghost town (update, site demolished).

Dead Man's Point rock formations*
Incredible scenery and rock formations on this private ranch.

Highway 18, Apple Valley to Lucerne Valley*
Scenery along Highway 18 with a slight shortcut.

Cougar Buttes
Beautiful rock formations east of the dry lake.



* Deprecated



Hercules Finger

Yucca Clone Rings

Blackhawk Landslide

Blackhawk Gold Mine & Mill

Gobar's Dairy

Rabbit Springs

Hangman's Tree

Peter Davidson's Grave

Chimney Rock

Cement Boat

Giant Rock

King Clone

Lester Dale Mine

Box S Ranch

Emerson Dry Lake

Galway Dry Lake

Anderson Dry Lake

Johnson Valley OHV Area
Johnson Valley is a varied landscape for the off-highway vehicle driver. It is punctuated by steep red rocky mountains, rolling hills, open valleys, dry lake beds and sandy washes. ...