Old Spanish Trail
Old Spanish Trail Maps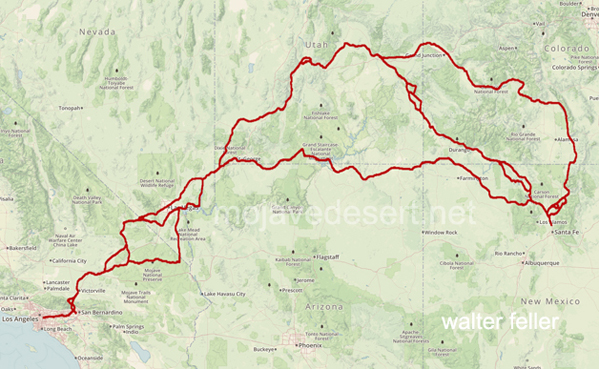 Old Spanish Trail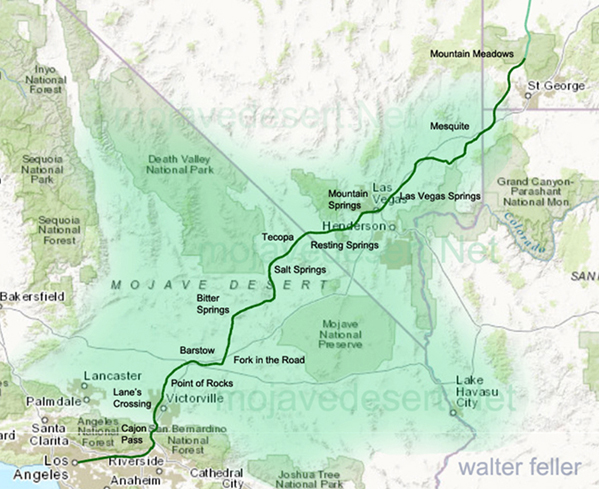 OST through the Mojave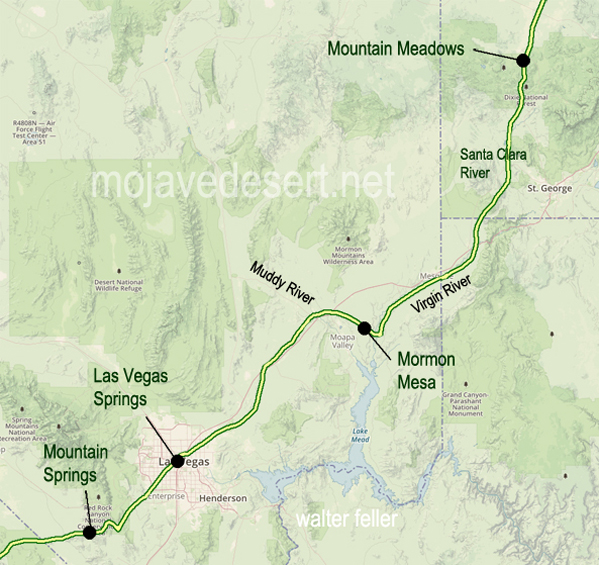 OST - Mountain Meadows to Mountain Springs
Mountain Meadows, Virgin River, Muddy River, Las Vegas Springs (Mormon Fort).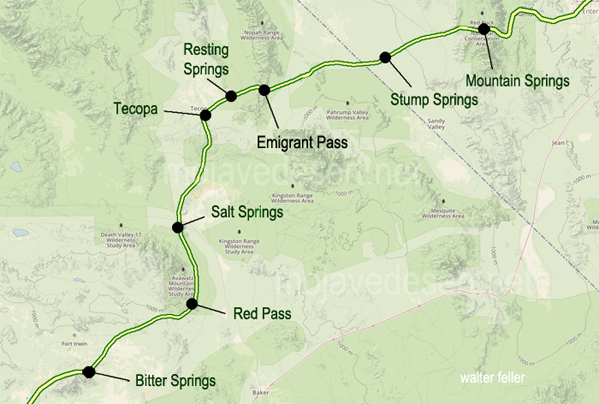 OST - Mountain Springs to Bitter Springs
Resting Springs, Salt Springs, Bitter Springs.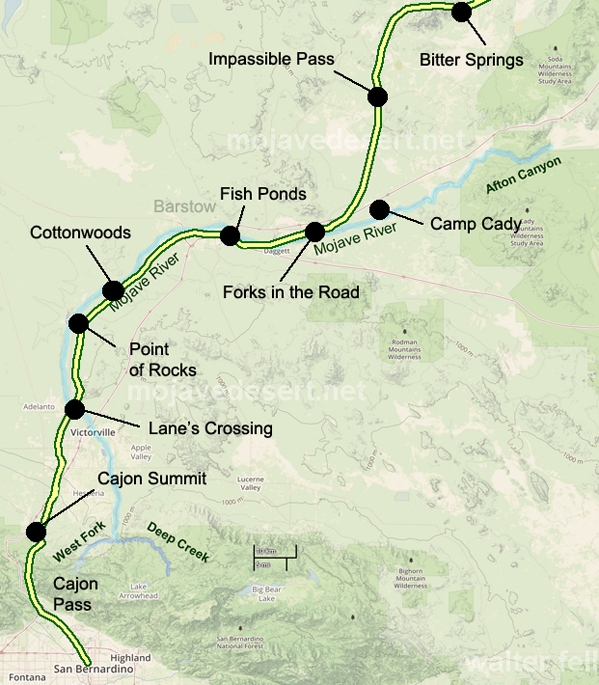 OST - Bitter Springs to Cajon Summit
Bitter Springs, Impassible Pass, Camp Cady, Forks in the Road, Point of Rocks, Lane's Crossing, Cajon Summit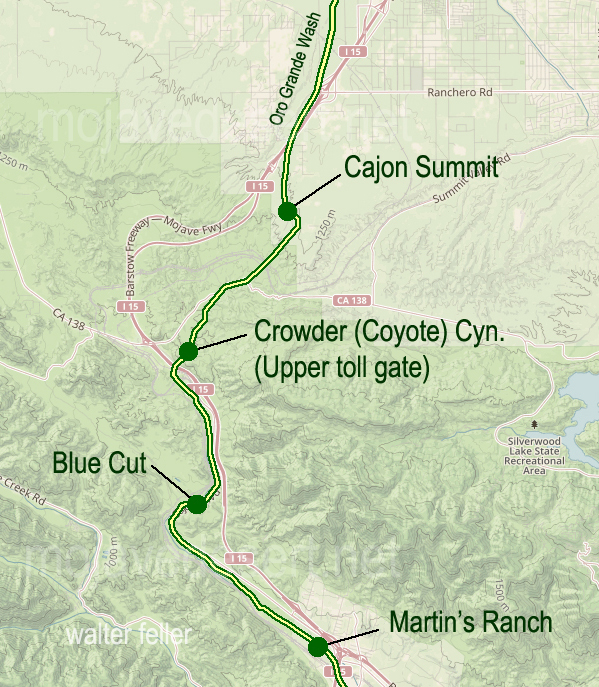 OST - Cajon Summit to Martin's Ranch (Sycamore Grove)
Cajon Pass, Blue Cut, Mormon Rocks.