---------
Please Donate!
---------


Springs & Oases - Old Spanish Trail
Salt Springs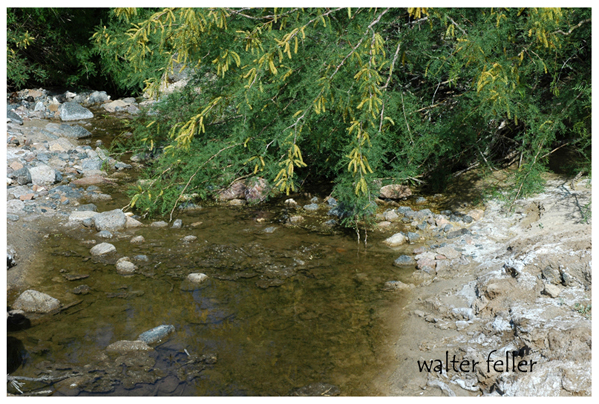 Historic Salt Creek Mining District

In 1849, Jefferson Hunt led seven Mormon wagons along the Old Spanish Trail (Mormon Road, Santa Fe and Salt Lake Trail) and camped at Salt Creek. Hunt's party discovered gold at Salt Creek and soon gold fever hit southern California.

Several prospecting expeditions came into this region, one which included B. D. Wilson, who later became mayor of Los Angeles. A group from San Francisco organized the Desert Mining Company and a Southern California group organized the Los Angeles Mining Company. The two groups mined Salt Creek side by side.

During the winter of 1850, the Chessman wagon train passed through.and noted that miners were working a quartz ledge 1/8 mile from the road. Mining here was sporadic. The Salt Springs Mining Company pulled out after selling to foreign capitalists in July 1852. The Desert Mining Company and other mines had ceased operations by August 15, 1853.

In September 1860, three arrastras were operating at the location and ore was yielding $2500 a ton (30 men working). The Amargosa Gold & Silver Mining Company of San Francisco acquired the mines in fall of 1863 and installed a new mill. During the mid-1860s a new company took over and operated the mine and a five-stamp mill. This operation had closed by 1870. In September 1881, J. M. Seymore sold the mine to the South Pacific Mining Company of New York. An attempt was made to reopen the mine in 1920, but the venture was abandoned.